I'm looking for advice on my beamer-audio setup, combined with a wireless speaker function for spotify.
I made a scheme to make the 3 options clear in which I would like the set-up to work in an ideal case. But I know probably not realistic.. Would just be nice to sit in the couch and control everything through my Ipad..
I have all the material in the scheme (not chromecast and sonos yet), but looking to buy a Sonos.
Could you please advice which of these 3 options works (red, blue and green)? Or in the case one doesn't work on the alternative?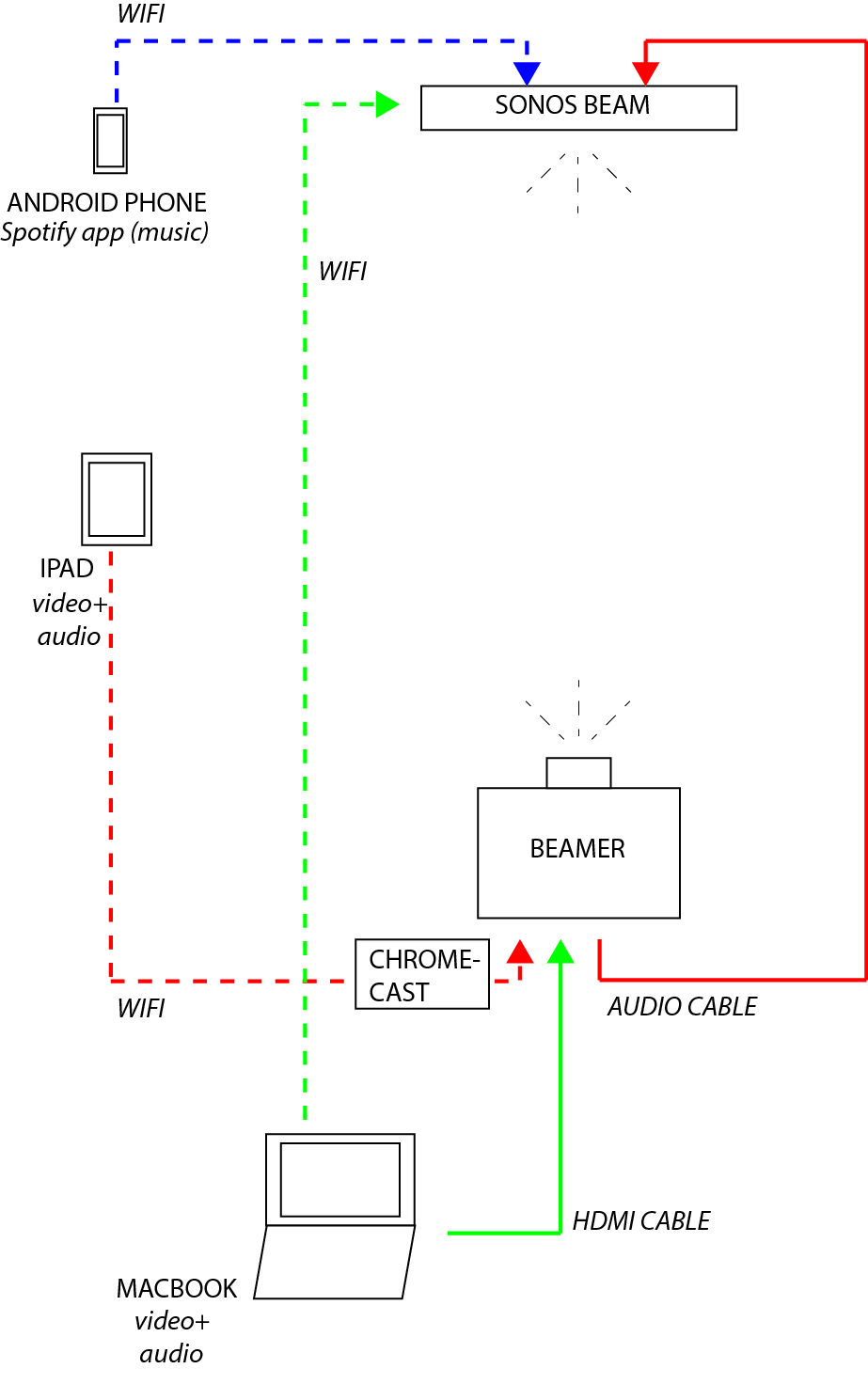 Many thanks!