Attached is a picture of my network matrix. Every item is hardwired to network  with wireless disabled, except the playbar in bonus room has wireless enabled to talk to subwoofer. The playbar is also wired to network, since the subwoofer is wireless I enabled wireless on playbar. My thought was that the playbar would turn on sonosnet for just the subwoofer. The Matrix shows a lot of undefined items, I can't seem to find what MAC addresses those belong to. I have submitted a diagnostics report if that helps, 764802476. I have ubiquiti unifi switches with STP enabled correctly, however this delays the time for getting IP addresses so i would like to turn that off if possible. With my current setup, I believe there will be no loops and therefore do not need STP correct? In summary, what's undefined stuff and can I disable STP.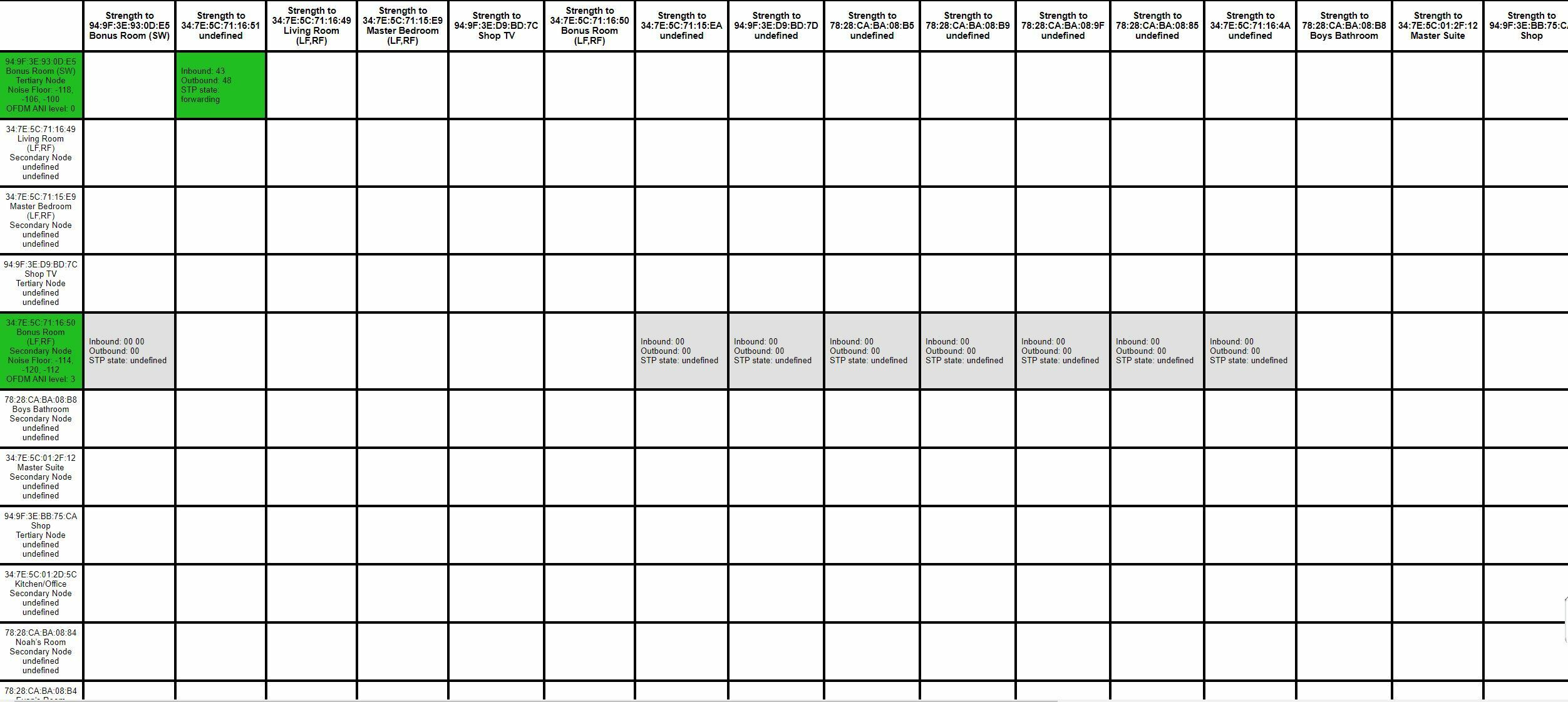 Best answer by ratty 21 November 2019, 16:08
The matrix is perfectly normal, or at least it's as expected. 
The leftmost grey 'undefined' cell is due to the Sub having been shunted from the Playbar's 2.4GHz radio (MAC ending 71:15:50) to its 5GHz radio (ending 71:15:51).
The other grey 'undefined' cells are from the Playbar to all the nodes that have had their radios disabled. The matrix leaves strange ghost entries under such circumstances: the 'undefined' columns are the actual disabled radios and the named (empty) columns are the same device but with the internal MAC substituted for the wireless MAC. Likewise the internal MAC appears in the left column for radio-disabled nodes, instead of the wireless MAC.
You can turn off STP in the switches.
View original