Hi all,
Today we are announcing Move 2, the next generation of our best-selling Move speaker, that delivers spacious stereo sound, up to 24 hours of battery life, and an ultra durable water resistant design that's ready to party. Packed with sound innovation and sustainable design enhancements, Move 2 is our most sustainable portable product to date and the first to bring stereo sound outdoors.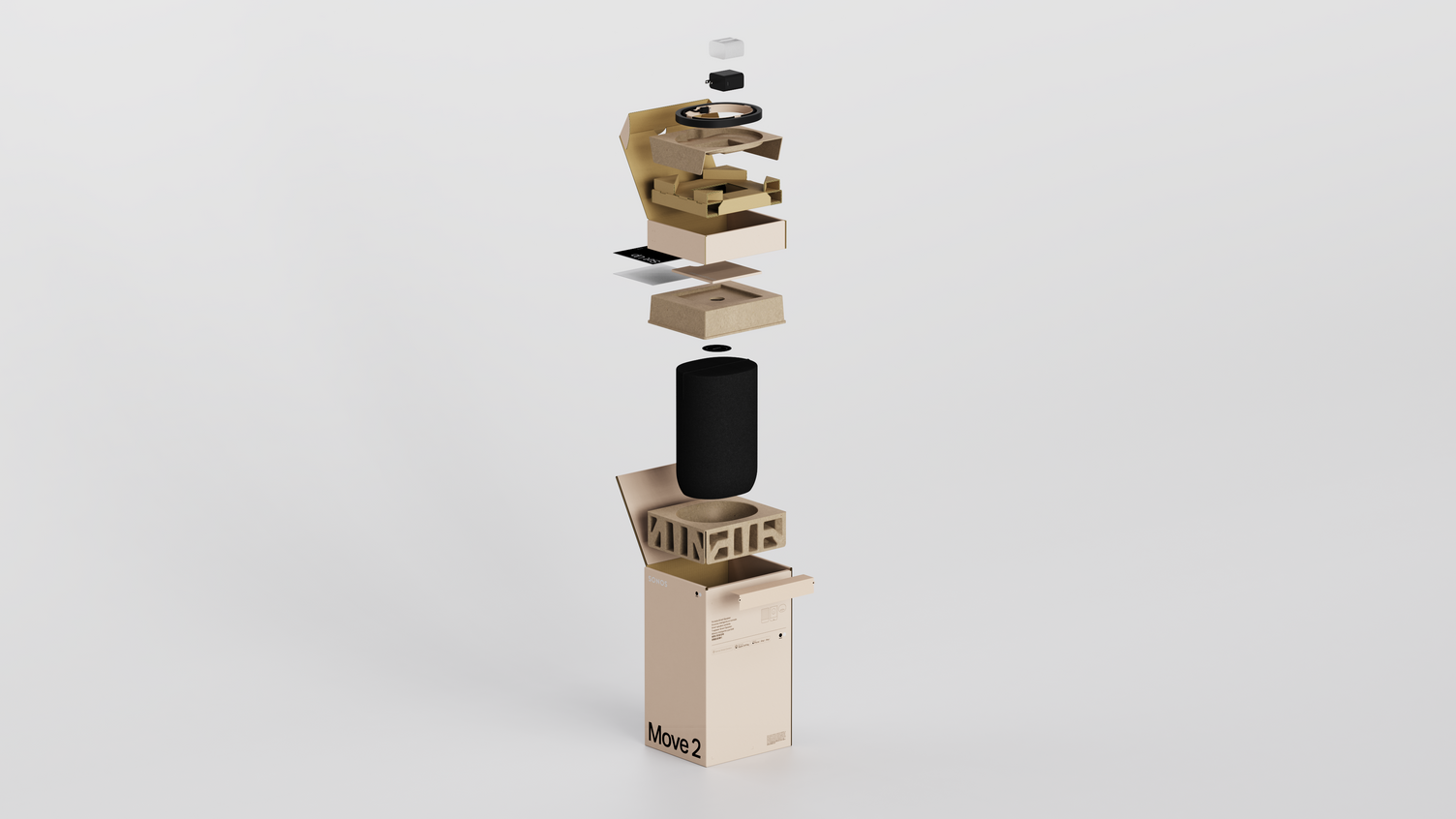 A Premium Portable Powerhouse That Does It All
Move 2 is upgraded inside and out to include all-new hardware and software with next-gen acoustics that deliver wide stereo sound and deep bass no matter where you're listening. 
Supercharged sound, now in stereo: Move 2 comes with a completely overhauled acoustic architecture including dual-tweeters that deliver spacious stereo sound and crisp vocals allowing you to feel the emotional charge of a live performance. Feel the beat from its precision-tuned woofer that produces deep, dynamic bass - even when listening outdoors.
Customize your system: Concurrent Bluetooth and WiFi capabilities allow for increased flexibility - stream via Bluetooth to a stereo pair of Move 2 speakers to expand your space or seamlessly group Move 2 with the rest of your Sonos system via Wi-Fi to crank your party up a notch.
Sustainably designed to outlast any adventure: Move 2 reduces idle energy usage by more than 40%, incorporates recycled plastics, and uses a removable and replaceable battery to extend its product life - all wrapped in a responsibly designed package that uses sustainably sourced material, zero virgin plastic and is curbside recyclable. 
More power to you: Move 2 offers up to 24 hours of battery life - double the playback time of the original Move - with a USB-C port that can charge your phone or electronics on the go, making it the perfect companion to power weekend road trips or outdoor gatherings.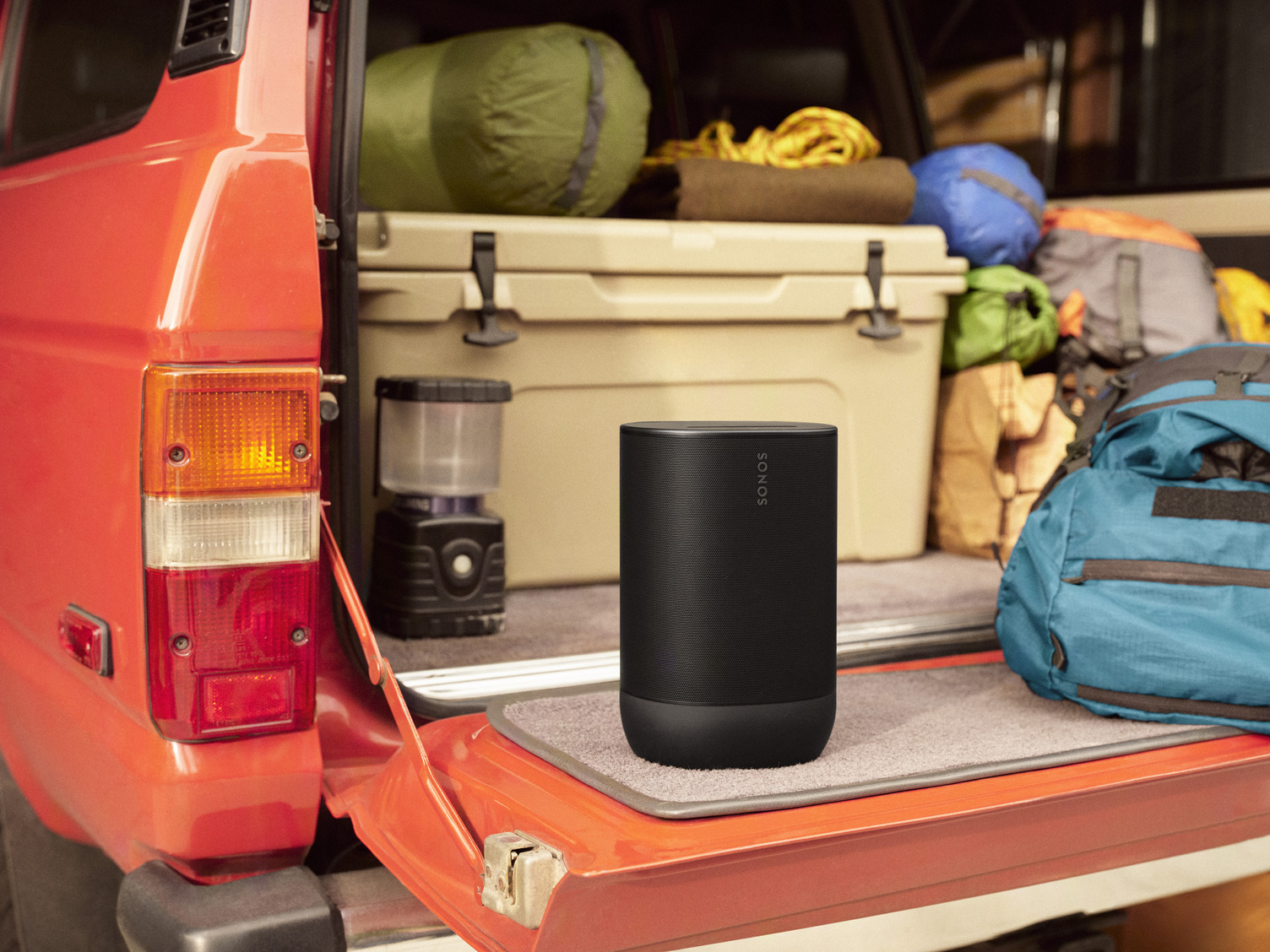 Versatile sound you can move around: With its ultra durable design and IP56 rating, Move 2 is built to withstand accidental drops, splashes, rain, dirt, and sun. With automatic Trueplay tuning, Move 2 continually optimizes the sound for its surroundings, so you'll always get the best listening experience no matter where life takes you. 
Elevated design and controls: Move 2 is available in an Olive colorway to complement neutral indoor and outdoor aesthetics, as well as Black and White colorways that blend seamlessly with other Sonos products. Move 2 features the same new intuitive user interface as the recently launched Era products, including a capacitive volume slider for simple control, or use Sonos Voice Control, Amazon Alexa, the Sonos app, Apple AirPlay2 and Bluetooth to play, pause, check your battery, and more. 
Connect to all your favorite content: Stream audio using WiFi or Bluetooth, and unlock new listening possibilities by connecting your turntable, computer, or other audio source using the Sonos Move 2.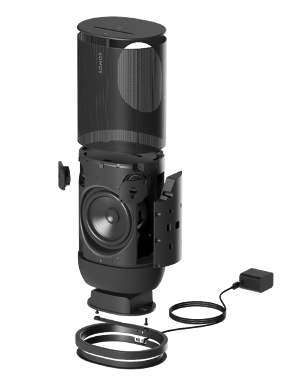 Read the full press release for Move 2 here