Hi Everyone 
I am not super tech. Suddenly most of my zones say INCOMPATIBLE. I clicked the update and it says there is a problem . I did retry a few times but still nothing is happening. Please help.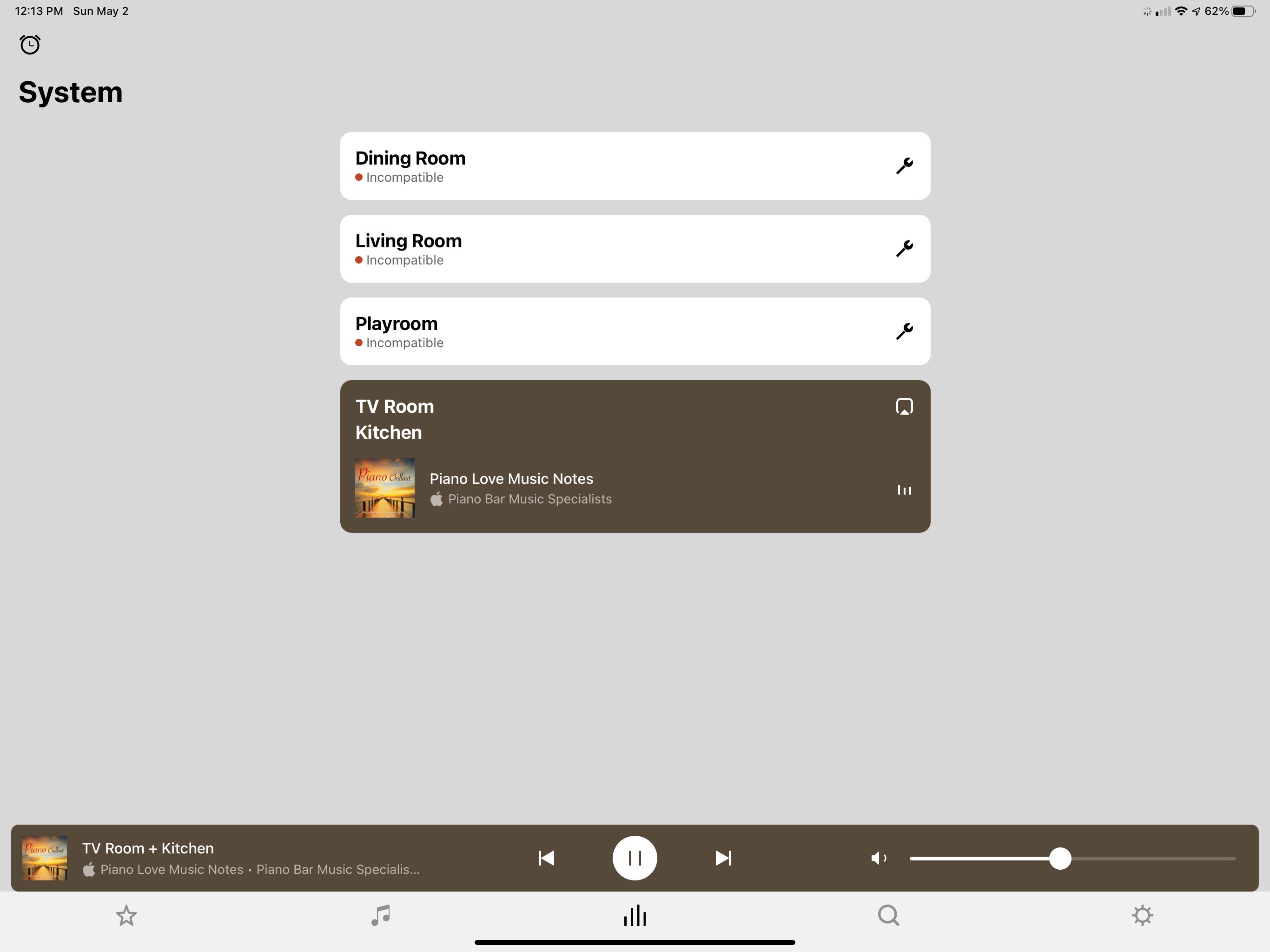 Best answer by ratty 2 May 2021, 18:49
ZP100 and Play:5/gen1 can only run S1.
You'll need to downgrade Kitchen, TV Room and the Boost back to S1.
Uninstall the S2 app from everywhere.
Temporarily wire one of Dining Room, Living Room or Playroom to the network. Make sure the S1 app can see them all okay.
For each of Kitchen, TV Room and the Boost follow the directions at https://support.sonos.com/s/article/4845, in the section headed "Is this process reversible?".
View original