OK, I have 6 rooms, 7 Sonos devices.
For a few months now I have had ongoing problems with the way the rooms are being displayed on our devices. Sometimes they are correct but invariably there is a regular inconsistency in what is displayed, with different devices displaying different lists with rooms missing. Two devices can show completely different lists at the same time. The situation seems to be getting worse.
We have four devices, two iPhones, one iPad and 1 iMac all with the latest IOS and all with the latest Sonos.
I have a screen shot of my iMac. The Dining Room has disappeared from the list, but if I select the group icon, the Dining Room is displayed in the box! However, if I try to select it, it ticks OK, but is still not displayed in the main group list on return.
At the time of this screen shot, the Dining Room speaker was actually playing music.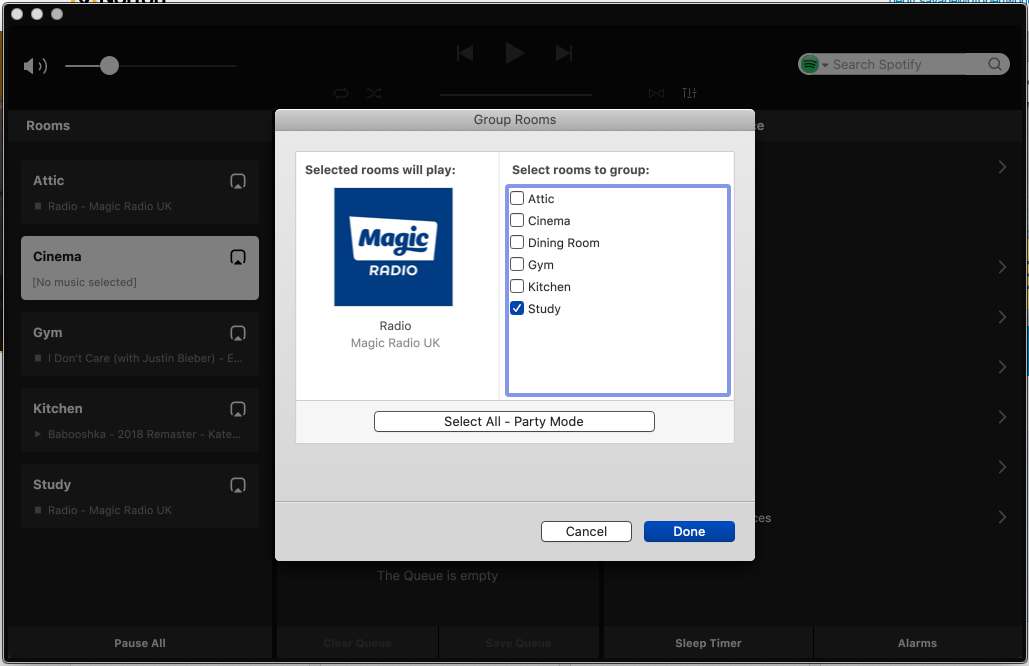 The next image show my iPhone next to my iPad. This is a great one, all the rooms shown on the iPhone but nothing on the iPad.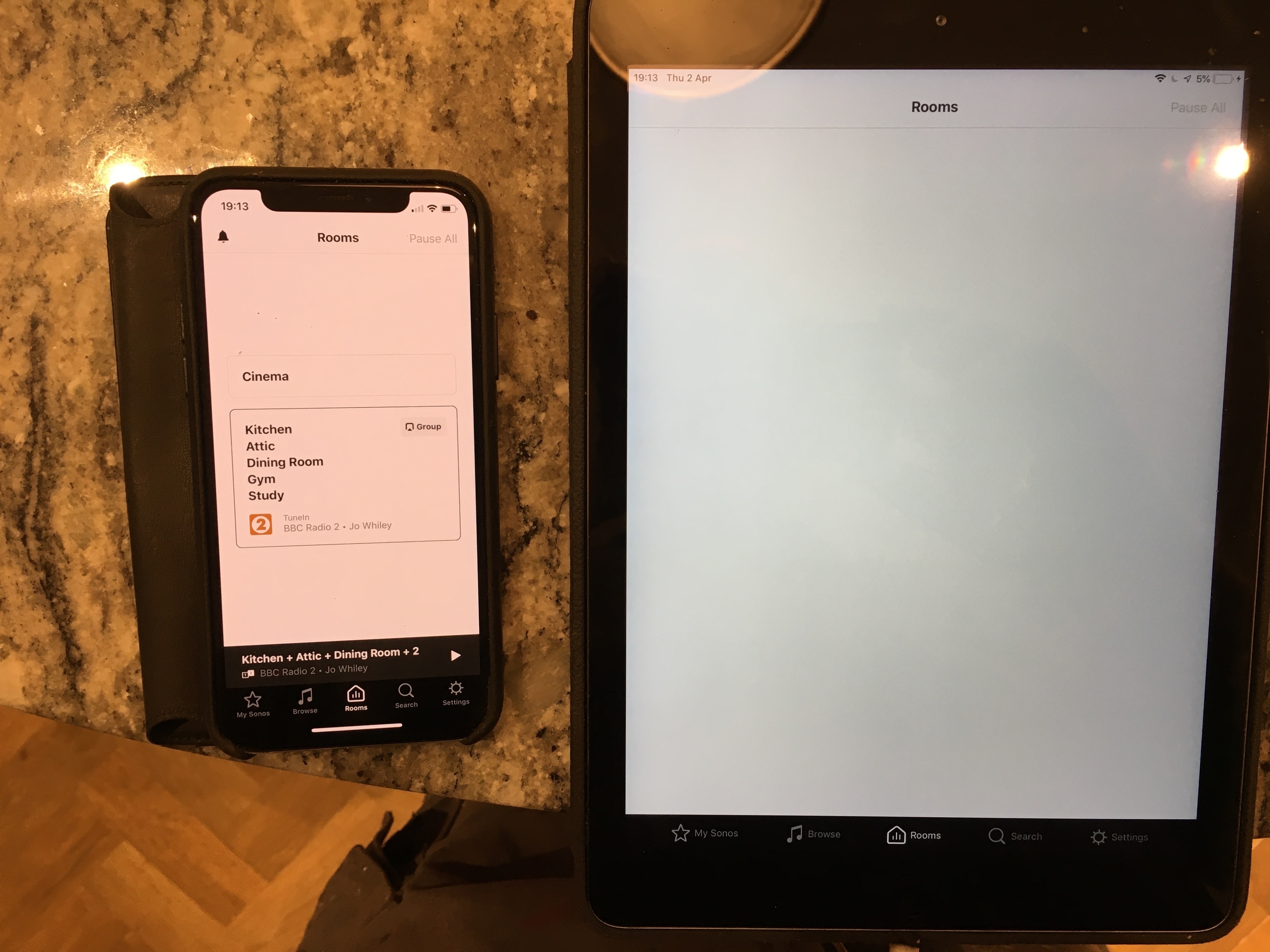 There is no rhyme nor reason to it. With the second situation with the iPad, the rooms all just re-appeared the next day! 
And there is no consistency with which rooms disappear or re-appear. Nor does switching off and on the missing speakers, nor rebooting the router.
And finally, music can actually be playing on a speaker that is not listed.
It just has a mind of it's own.
Please help, this should be a fundamental function of Sonos, it does not work.