So please note this is different from:
 That topic is discussing multiple SONOS networks. I just want to connect to a new network, without another Sonos setup.
Use case:
I have a small Sonos setup at home, with the controller app on my phone.
I have a Roam on that network, working fine.
I go on holiday, with my phone, laptop, and Sonos.
I connect the phone, and the laptop, to the WiFi at the hotel or wherevever
I want to connect my Roam to the same network
I cannot work out how to do this.
I proceed through the app guidance on connecting to a new network, and of course it cannot find the Sonos Roam, since the Roam isn't on the network. (See screenshots below). I can connect to the Roam fine by Bluetooth, and it seems that logically I should be able to "send" the credentials for the WiFi network to the Roam so that it can connect, but there isn't a way to do this. The help just tells me to go through the process shown in the screenshots.
Presumably I could factory reset the Roam, uninstall the app, reinstall it, setup a new account and setup everything again from scratch, but surely that can't be the intended user flow every time I go to a new place?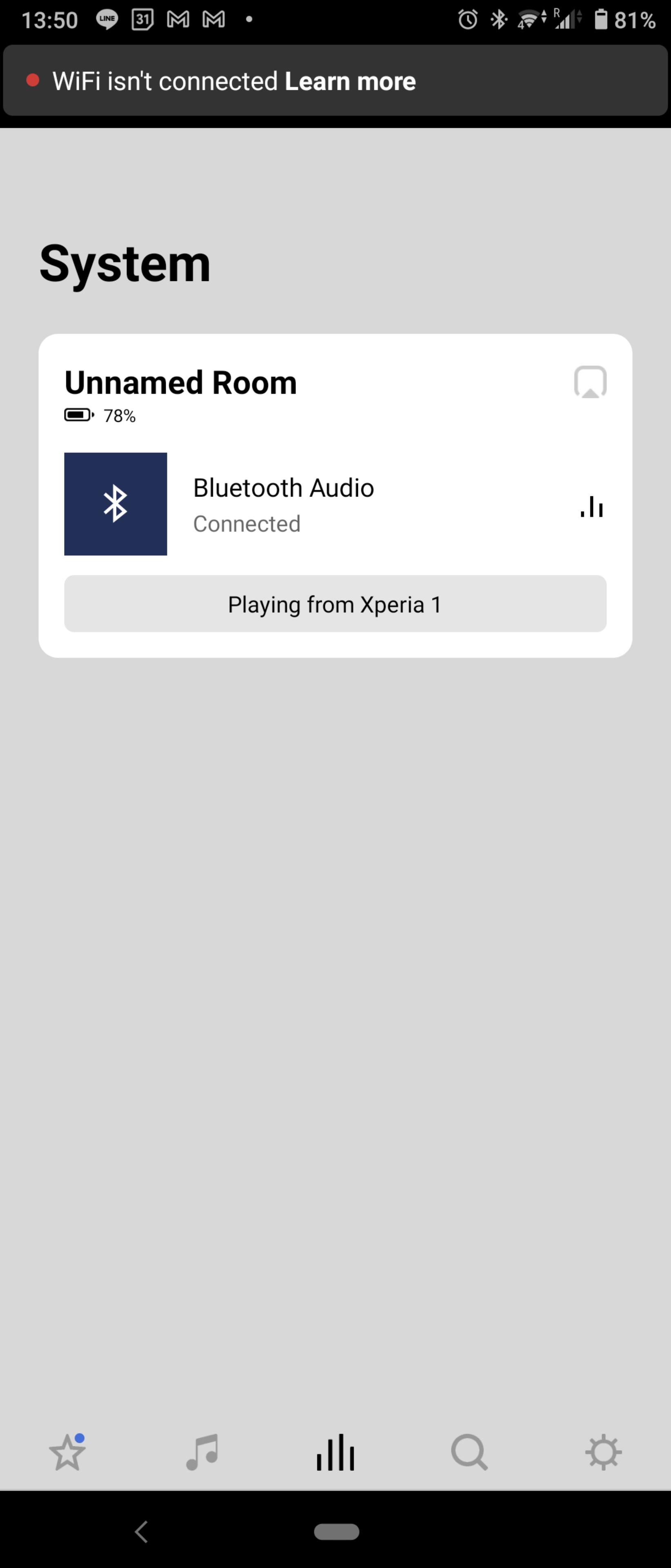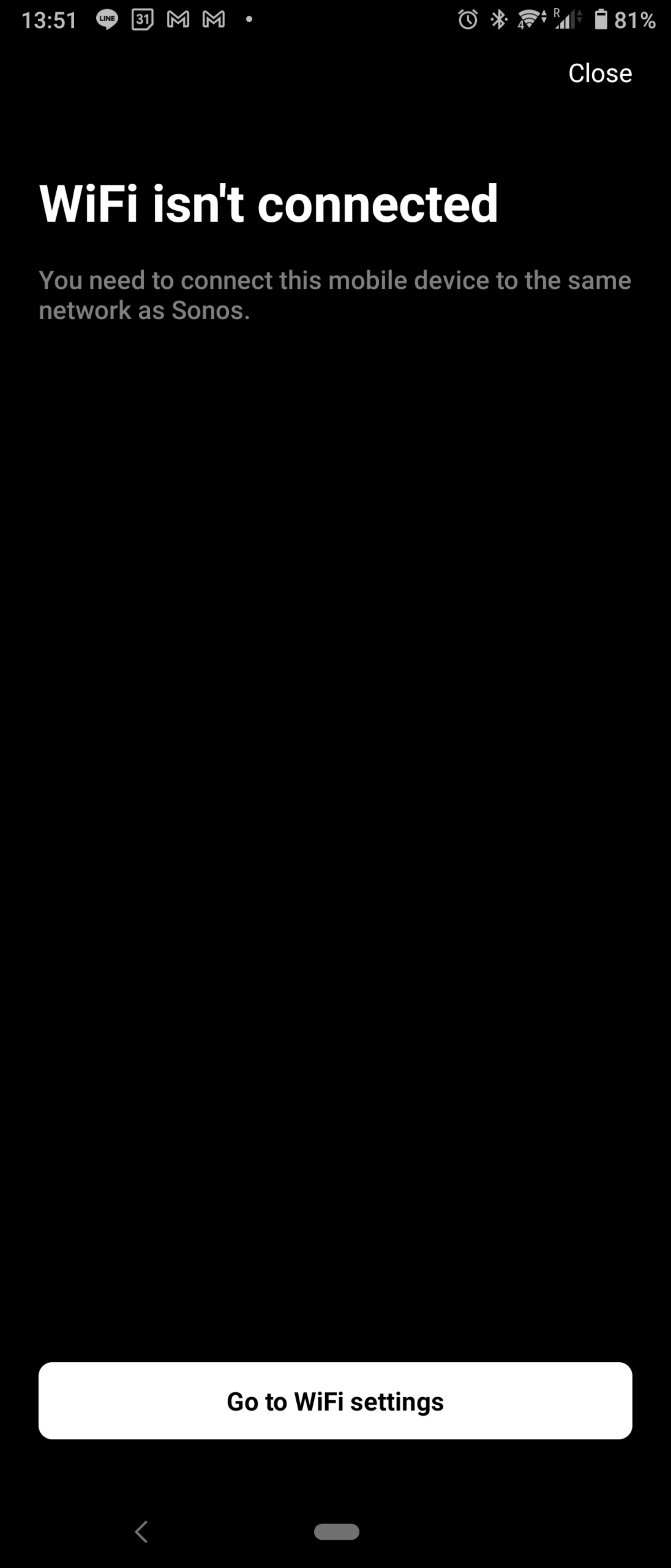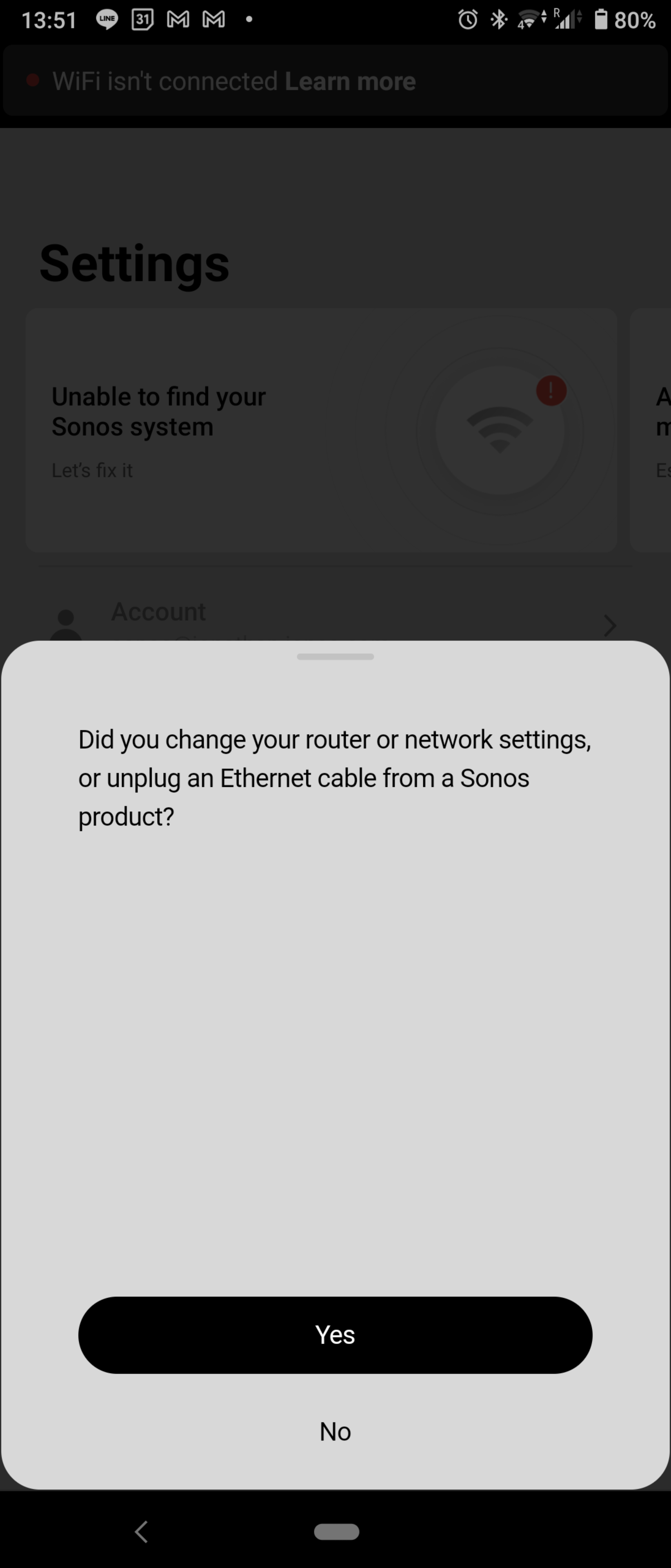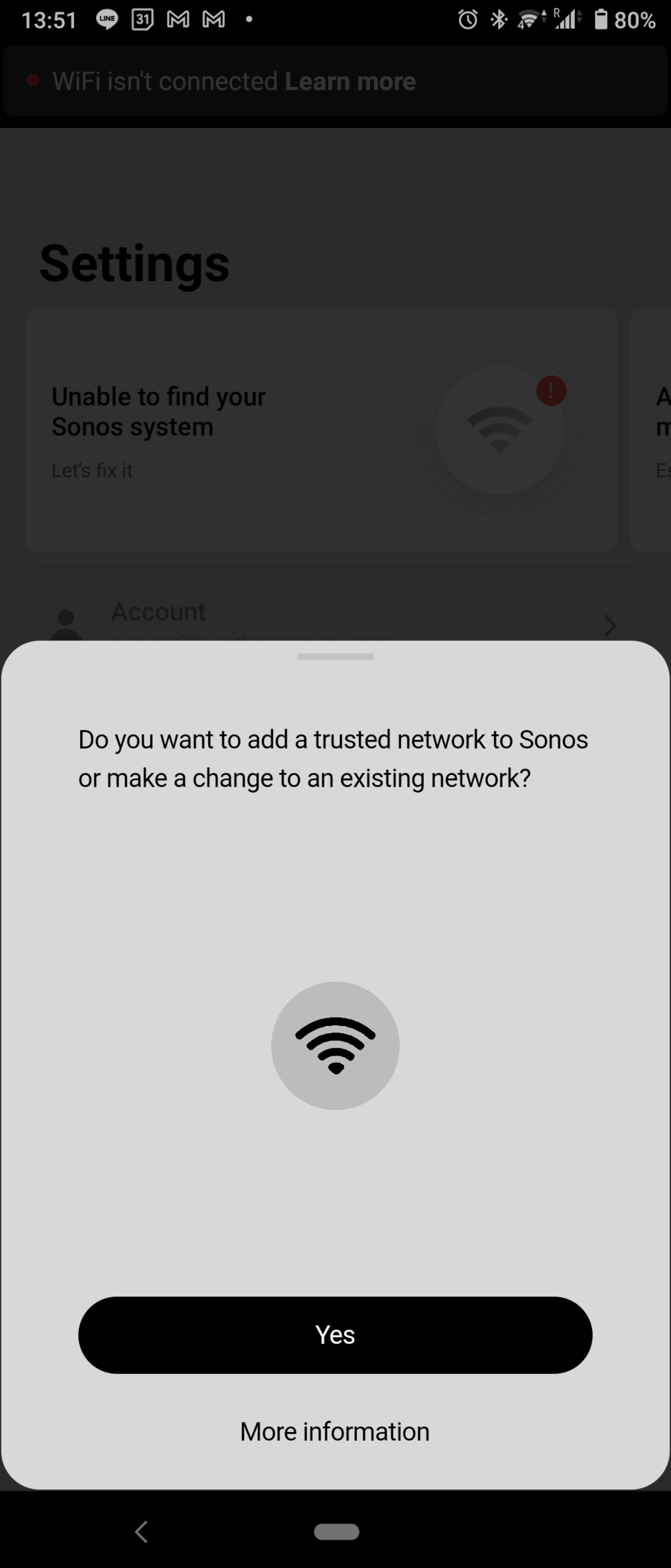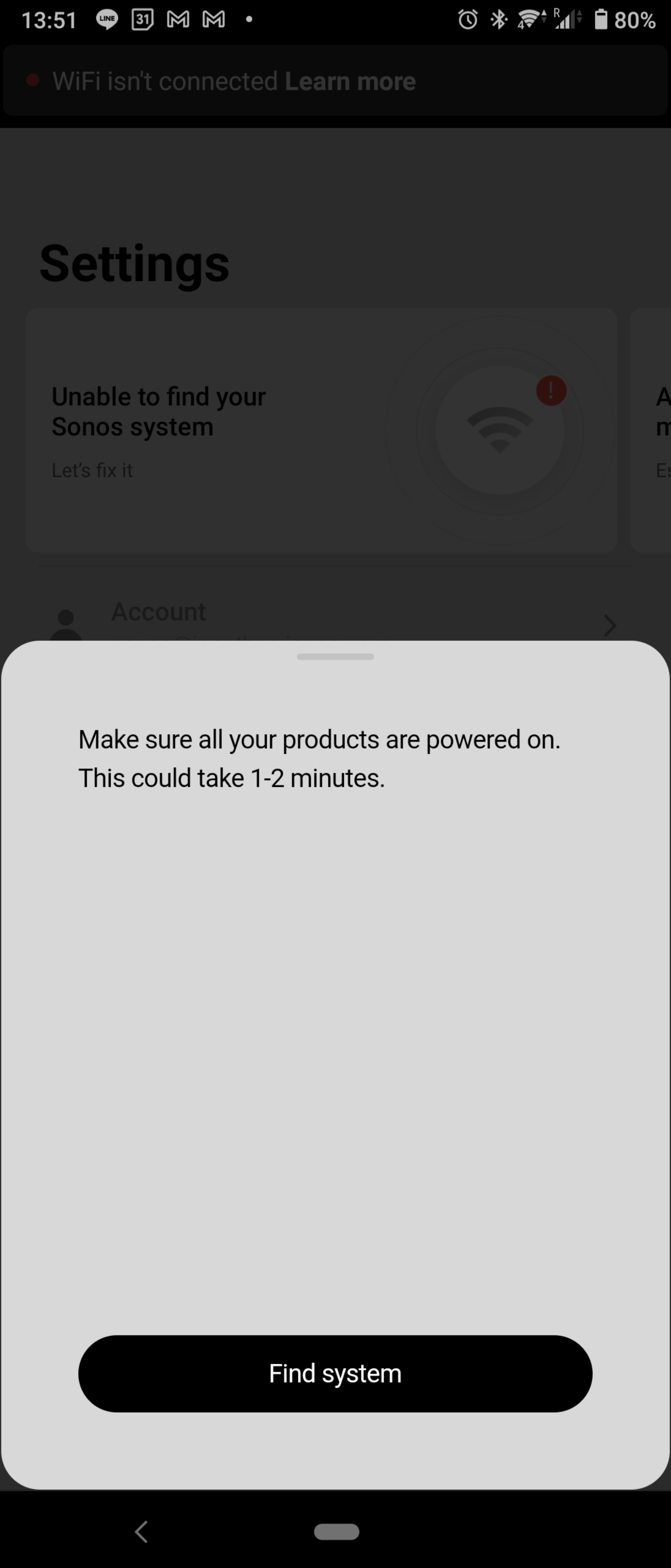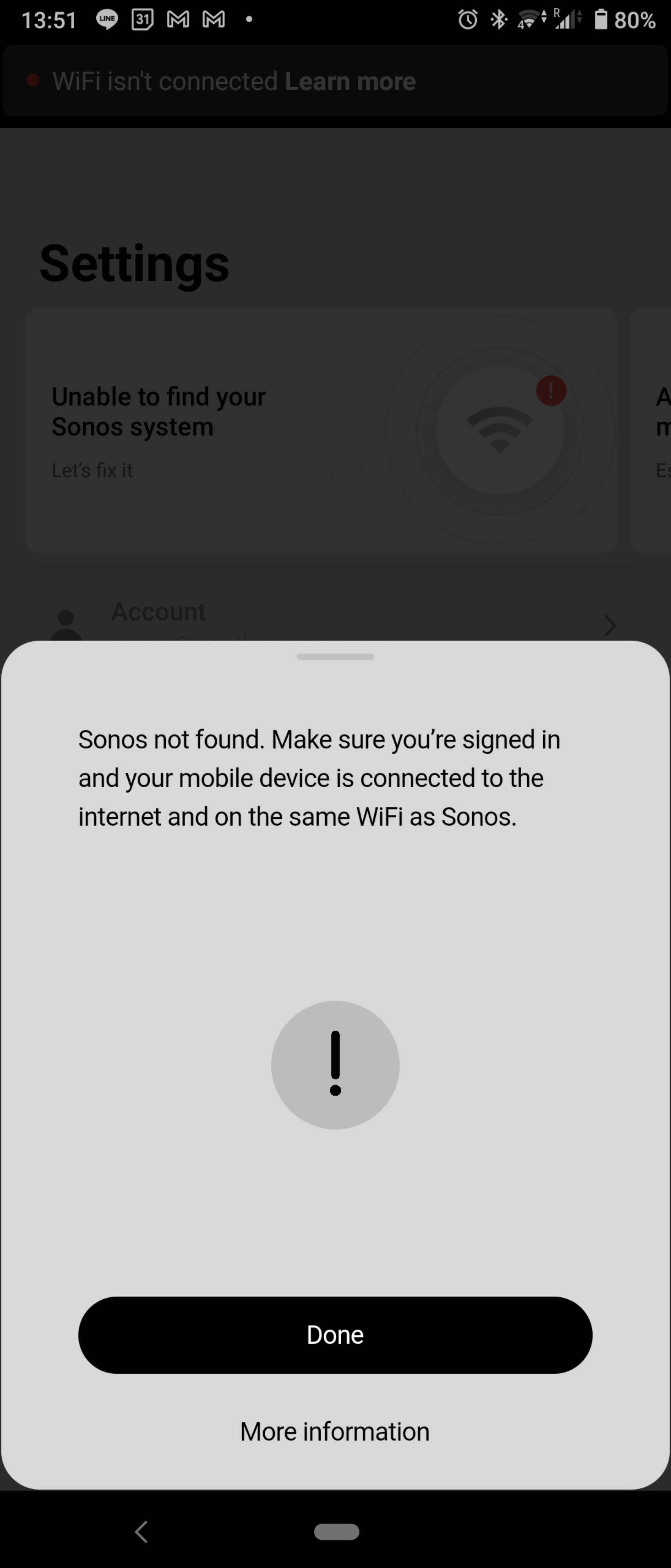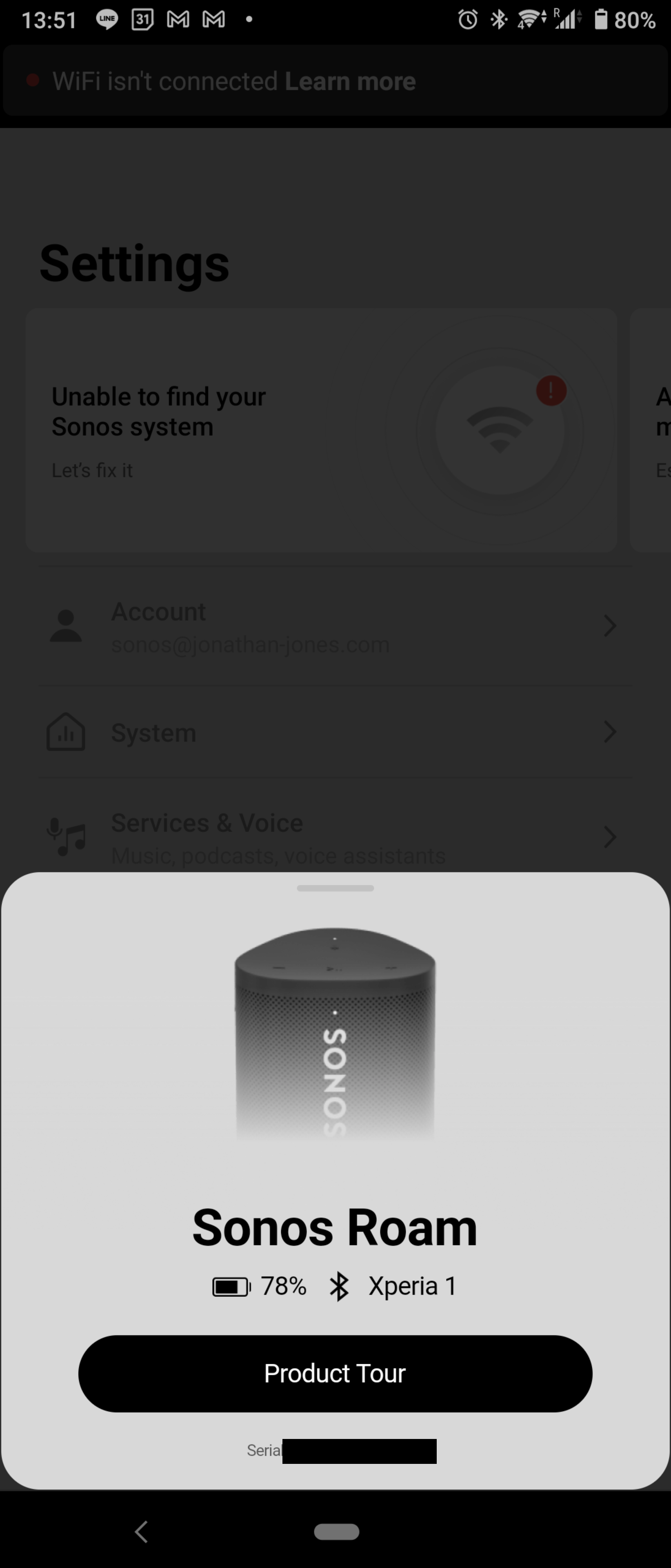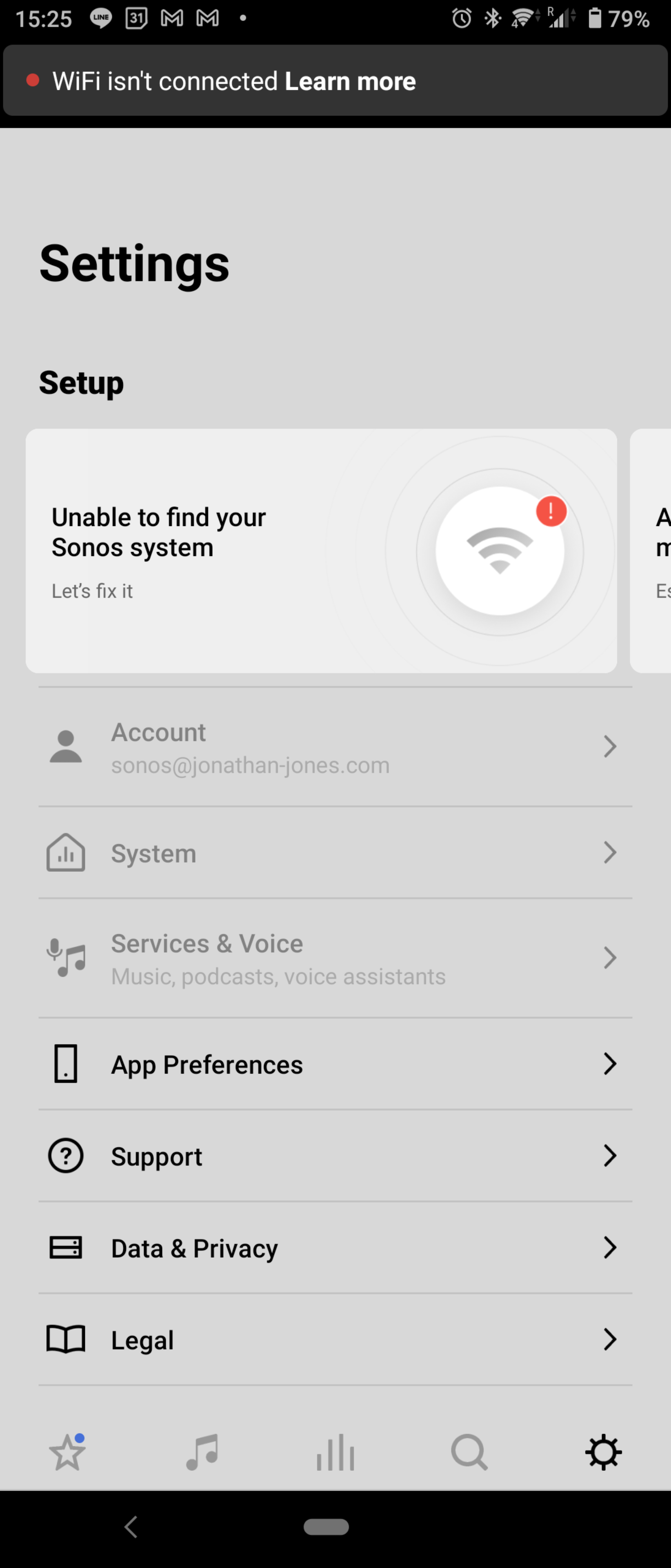 Best answer by ratty 10 September 2021, 16:16
See https://support.sonos.com/s/article/1061 for adding a new/changed WiFi to the system. 
Okay, in an Airbnb it'll be a regular home router so no problems with client isolation. In a public setting you'd either run into client isolation or your Roam would be accessible to you -- and anyone else -- on the network. Either way you'd want a travel router.
To be honest if you're likely to be moving between properties at lot, even friends, carrying at least 3 devices -- phone, laptop, Roam -- it would probably make sense to go for a travel router anyway. That way you wouldn't need to configure each of the devices for a new WiFi each time, just the travel router. 
View original