the amp wouldn't connect. using my iphone x, went through the steps... all good, press and release the 2 buttons... then it times out. does,t connect.
so after messing with it for a while, i moved on to a play:1.... connected just fine and plays music great...
did the 2nd play:1, and it is having the same problem as the AMP.
they are plugged directly into my router, and when i pull up my router's UI from my PC, i see all 3 devices connected to the network.
i tried unplugging them for a while and trying again. i have tried restarting my router. Can both be broke? Are they just buggy. why would one of the 3 devices work fine and instantly and the other 2 not work at all. feels they cant both be defective?
thanks for any help!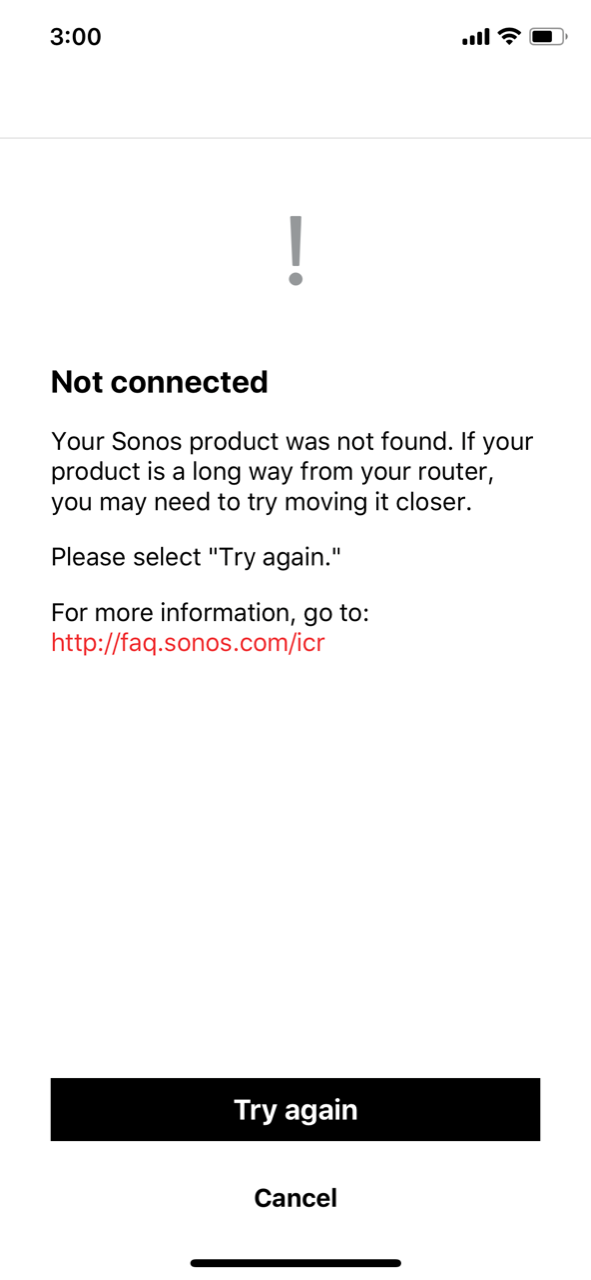 Best answer by jgatie 1 January 2018, 18:09
Once you get one connected with the wireless credentials, the rest just connect to that one.
View original