I am in the process of doing research on expanding my current Sonos setup at my new home.  I started a thread here(https://en.community.sonos.com/what-to-get-228989/looking-for-help-with-sonos-system-for-great-room-6848177), but have left with just as many questions on deciding how to proceed.
The gist of it is I have a mostly open floor plan on my first floor.  The Family room has roughly 16 foot ceilings.  This is the room that we will be watching TV, entertaining, and listening to music.  I'd say we would be using the Sonos pretty much 50/50 between Music and TV.  
It seems that getting an ARC doesn't make sense due to the ceiling height.  This leaves me with using the AMP with passive speakers for my Family Room to watch TV, and listen to music.  It also leaves me with a lot of questions on the best way to proceed for now.  My wife and I were leaning towards the Arc, or a soundbar for aesthetics, so the best solution to me seems to be in-wall speakers.  The couch is yellow on the floor plan below.  It is roughly 13 feet away from the wall where I would mount the TV.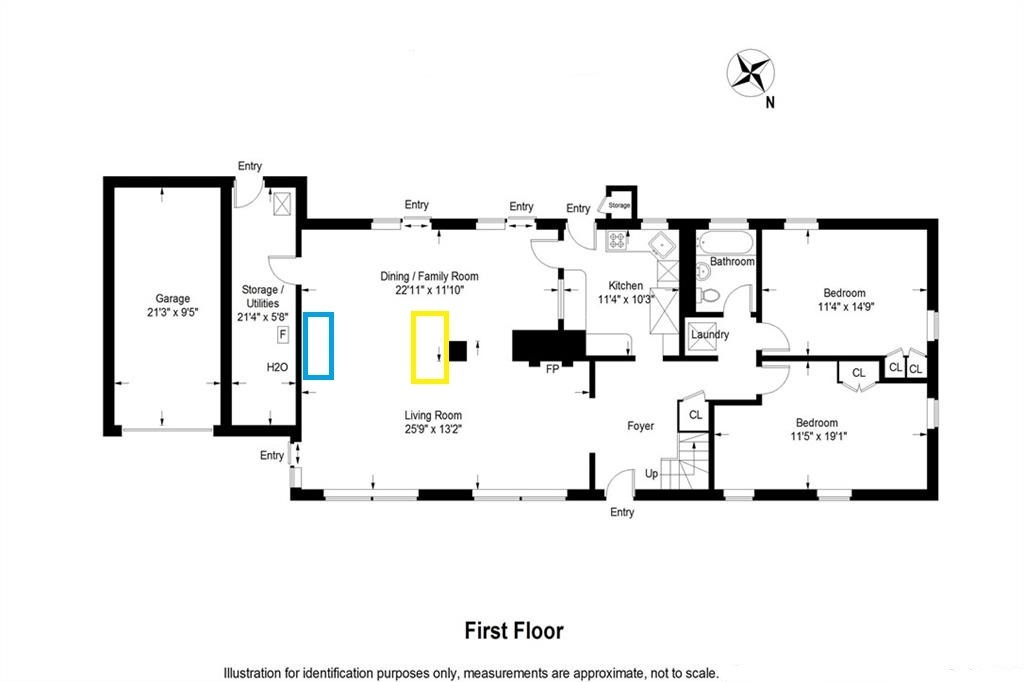 Now my questions:
Is Amp + Subwoofer + In Wall Speakers the best option for the Family Room?  
Does anyone have any suggestions for In-Wall Speakers?  Sonance look great, but also come at a premium price
Would this setup perform as well as an Arc (if ceiling height wasn't an issue)?
Any suggestions on resources that can walk me through how to install the In-Wall speakers?  Wire gauge, etc.  
Down the road, I might want to make the setup 5.1.  If I place the rears behind the couch, wouldn't that "muddy" up the sound in the adjacent rooms when listening to music (if I'm in a different room)?  Are there any rear placement solutions that would allow the speakers to be "out of sight" and not mounted directly on a stand behind the couch?
I also have a One in my kitchen.  How would I "group" the speakers into zones?  I often like having the same music playing in the family room and kitchen