Hi,
Myself and my partner have a Sonos beam and 2 Sonos 1 speakers setup in our living room, the Sonos account under my partners email. We both have the Sonos app on our phones, both signed in under his account. Everything has been working fine, both of us able to control Sonos either using the voice command or selecting songs through the app on our phones until 24 hours ago when suddenly I tried accessing the account on my phone and the account, system, services & voice options were greyed out. I was also getting the error message "unable to connect to Sonos". What's weird is that my partners app was working completely fine with no connection issues. 
 
We have tried unplugging our router, switching off our Sonos products at the plug, even doing a factory reset and yet are still having the same issue. What's weird is that now we have reset it all up through my phone it's now working fine but now my partner is having the same issue on his phone ie. the above options greyed out getting the same connection error message. Whenever he tried selecting "join existing system" it just says there is no system under our WiFi which is impossible because I'm connected to it through my phone!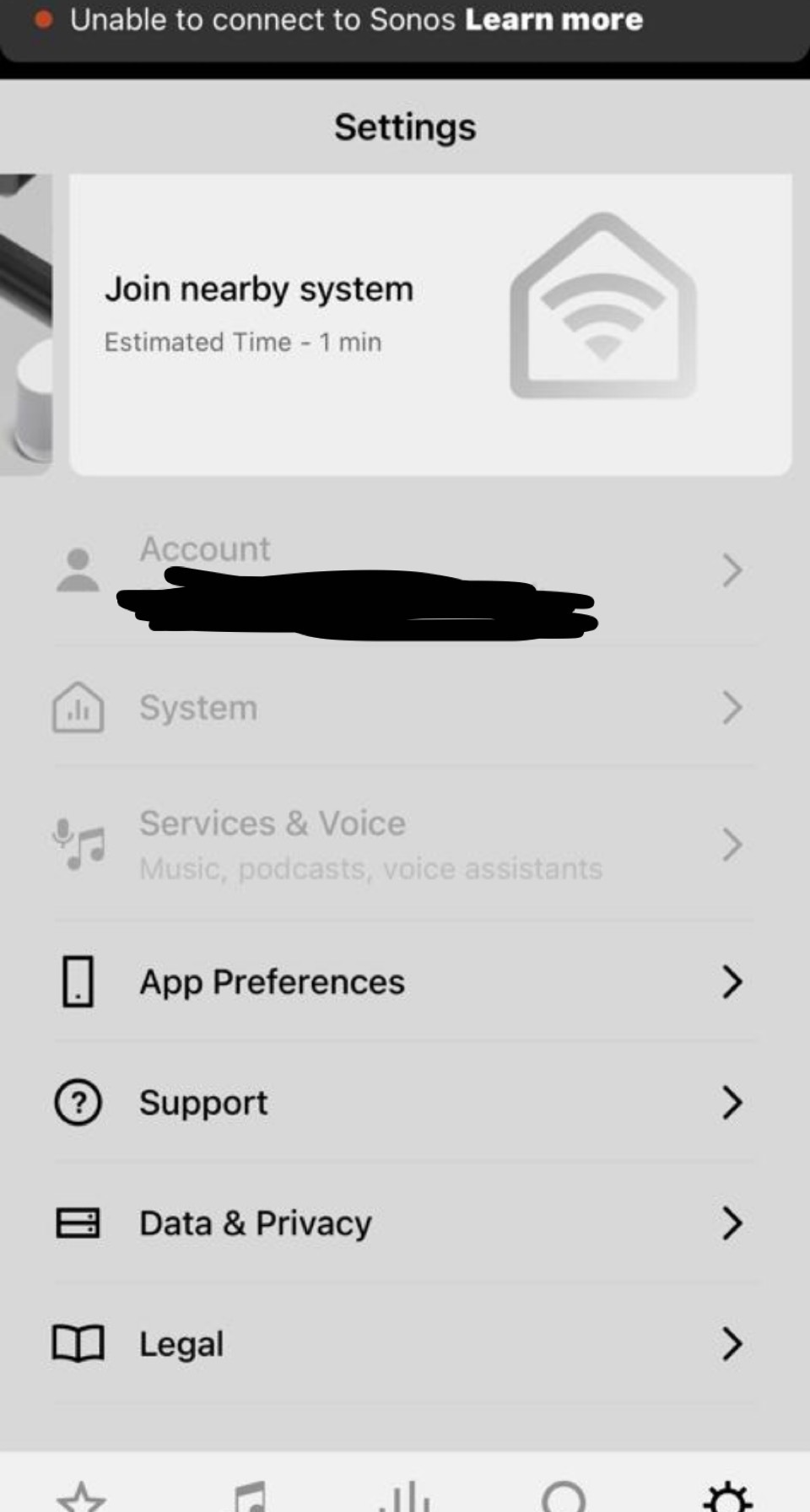 It's almost like the Sonos account suddenly only wants one person to have access to the account and won't let us both have the ability separately through our phones to select songs. This is really bizarre as only seem to be having this issue within the last 24 hours. Annoying as it means if I'm ever out, my partner can only use voice command to request songs and not through the app.
Any suggestions on how to fix??