After a while the volume control bars, in my drop down controls start to stack up.. At this moment there are 7 different volume bars for the one sonos network..
This happens since the latest updates. The update that would fix some issues from the last one, didn't fix this.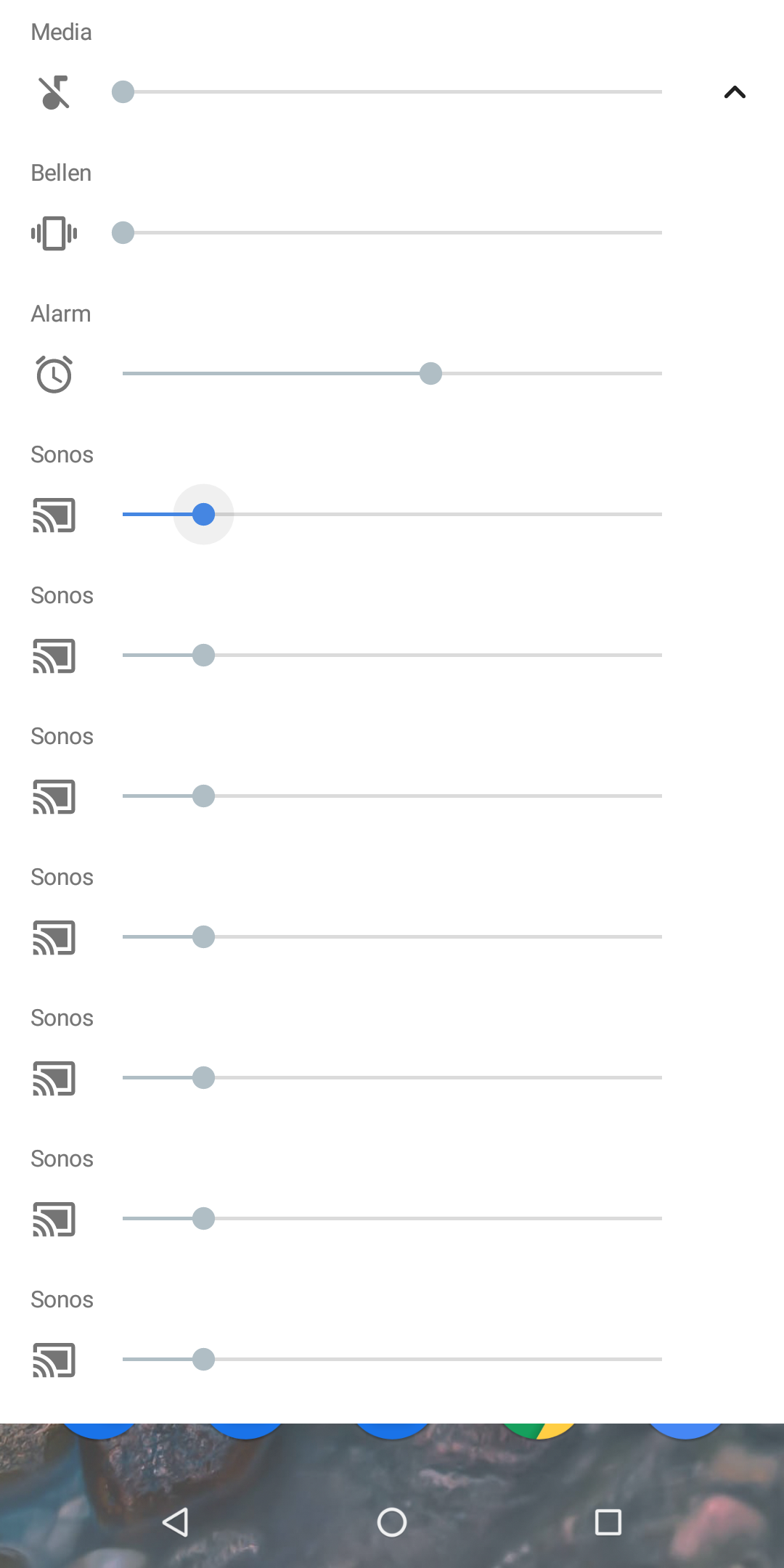 Best answer by John B 21 October 2018, 11:30
I suspect this whole thing is phone specific for the Nokia. I suppose there may be some interplay with the Sonos controller, as it is Sonos that is stacking up. Anyway, see how it goes. I am not sure, given that the problem is external to the Sonos app, that a diagnostic would reveal anything, but no harm in tryong it, if the problem remains.
View original