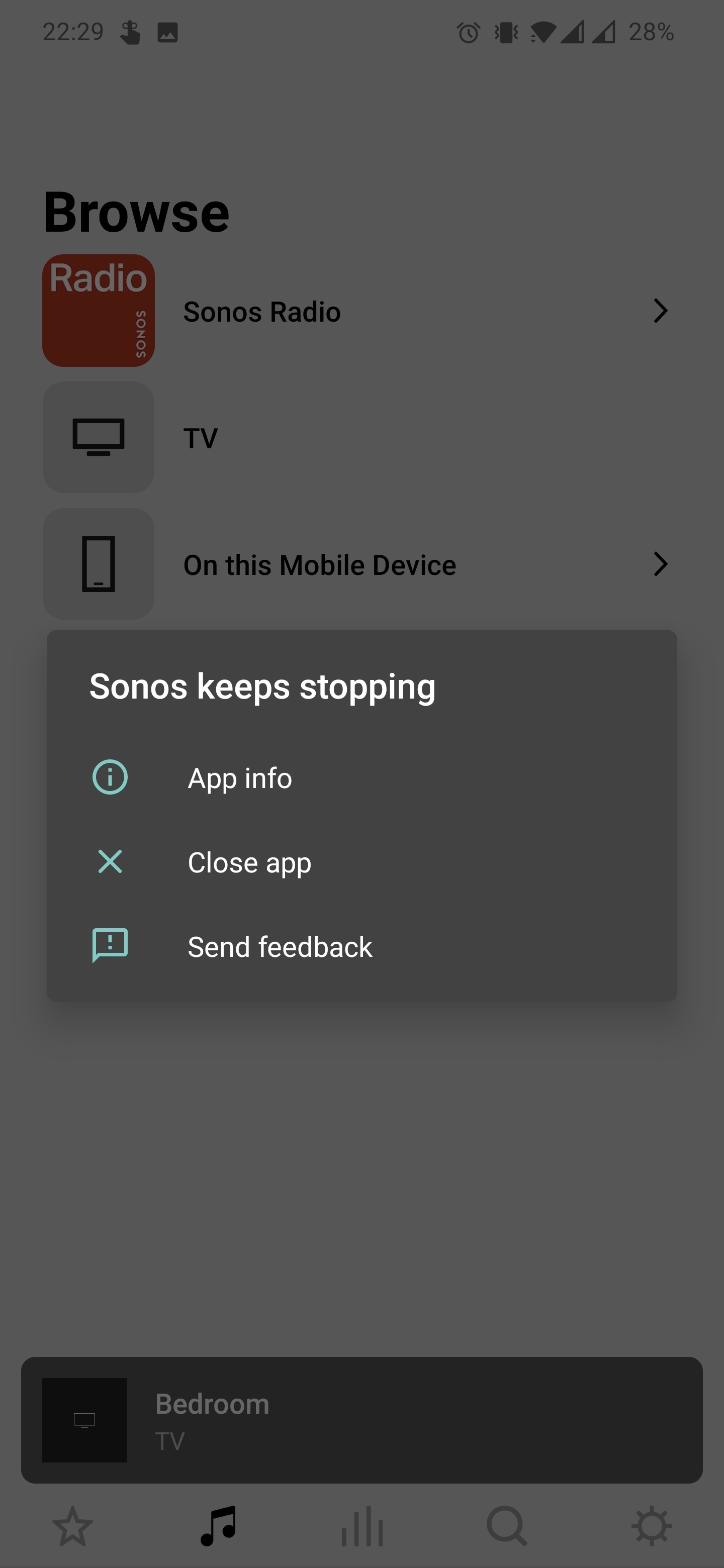 This is what I'm greeted with every time I try to use the Sonos app. I'm currently on Android app version 12.0.4. I've tried uninstalling and reinstalling 12.0.3 which worked fine before this update but I'm having the same issues with that. I've completely reset all my speakers and set them up again this time using an iPhone.
Everything works fine from the iPhone app.
I have a 5.1 setup, 2 Ones, a sub and an arc. Turning the arc off and back on again allows me in as far as the main Sonos app screen but if I try to select any sound source e.g. Sonos Radio, TV etc. the app force closes and I am greeted with the 'Sonos keeps stopping' window every time I try to open it.
This has made my almost €2000 setup impossible to use/control. Very disappointed.
I'm using a OnePlus 7 Pro on Android version 10.
I feel like I've tried everything and only an update to the so Sonos app might fix this but any help would be greatly appreciated as this has been going on for close to a week now. Thanks!