Hi, I have an issue where Spotify 'Connect to a Device' does not 'see' all Sonos speakers on the network. As you can see from the screenshot, the Sonos Controller on the same PC DOES see all Speakers. My PC is Windows 10 connected by ethernet cable to the router.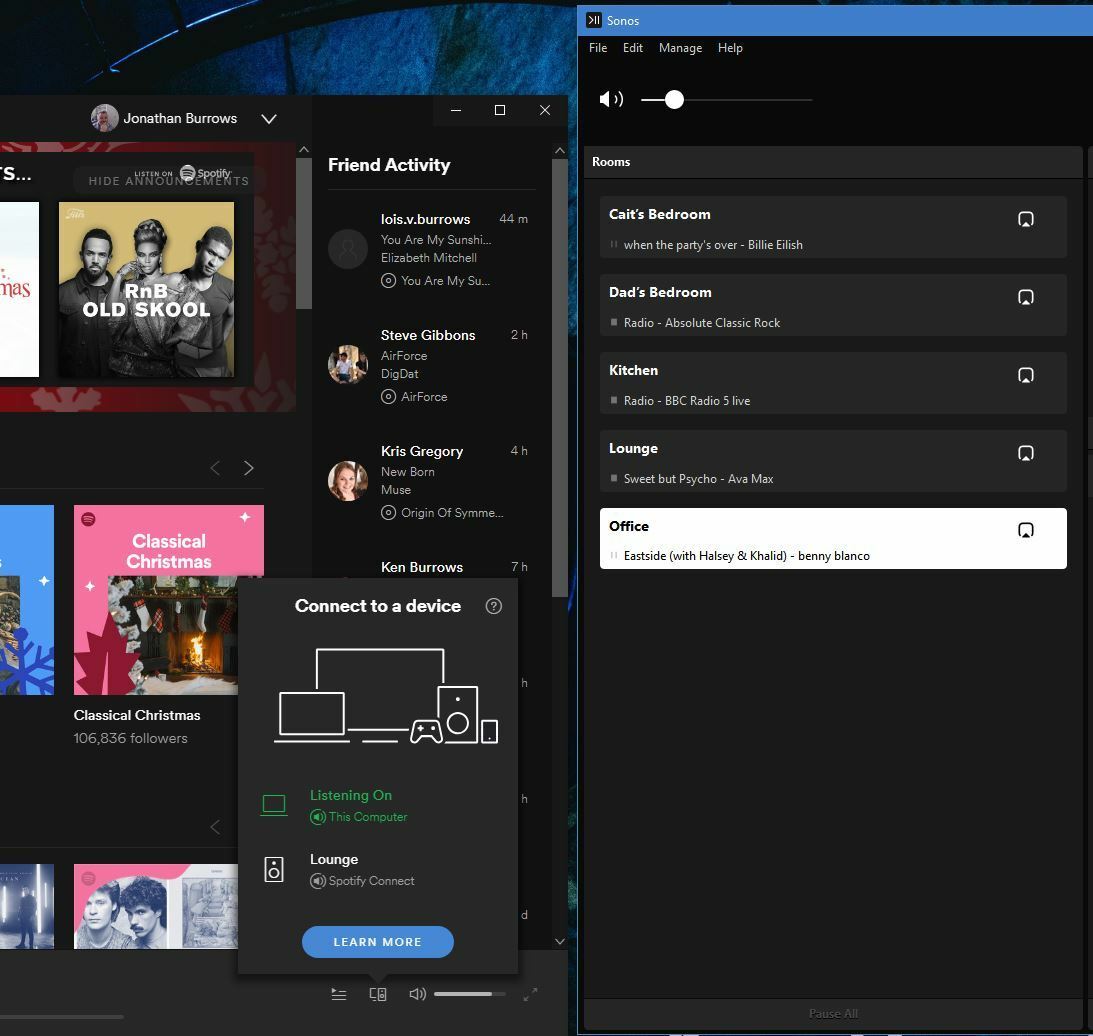 The Sonos speakers are connected to the router like this:
Lounge, Office, Kitchen via ethernet cable
Cait's bedroom and Dad's bedroom are wirelessly connected to the router.
I fail to see how my Spotify app can only see the Lounge while the Sonos App running alongside can see all speakers.
My Sonos app on my iPhone can see all speakers too.
I have checked Windows firewall etc and all seems good there, including set up as a Private network.
The second screenshot shows my network which clearly shows the Sonos speakers.

Any ideas?