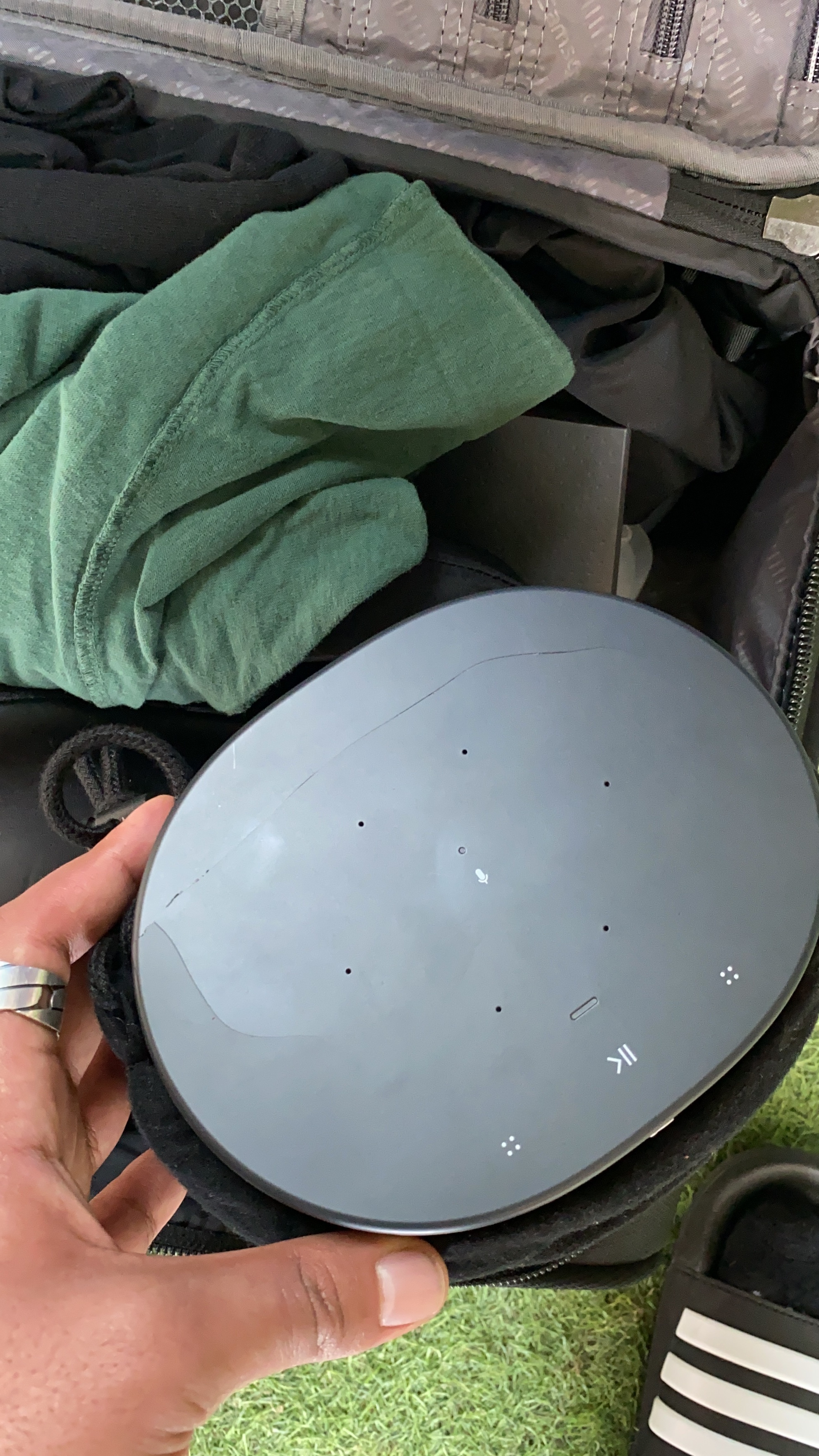 My Sonos move cracked while In a carry on. I only had it in a carry on which i had on me the whole time. Should have a lot more strength especially as it wasn't tossed or anything and kepT in the bag. Hoping Sonos comes through.
Twitter support said:
While we can't promise that the unit will be replaced as physical damage is outside of our warranty coverage, we'll be happy to add this to the Case for review. Mind sending us your email address so we can create a case for you?
 
But seeing as it's advertised like this:
and I didn't even drop it, I expect better. 
 
also I just bought it on Thursday :(