Hi there, 
In the past few month, Comcast warned me of that i was reaching my maximum internet quota (1.3T). As we are 5 users all day on Webex/Zoom… I thought it was ok, until my friends who are in similar family setup told me that they used less than half of this traffic. As i logged on my WIFI i found out that Sonos was the generating humongous traffic compared to other devices (x300 vs the 2nd active user).
While we use our Sonos system quite a lot, it seems very weird that it jams my Internet connection like this. 
Any clue ? 
Thanks
Stan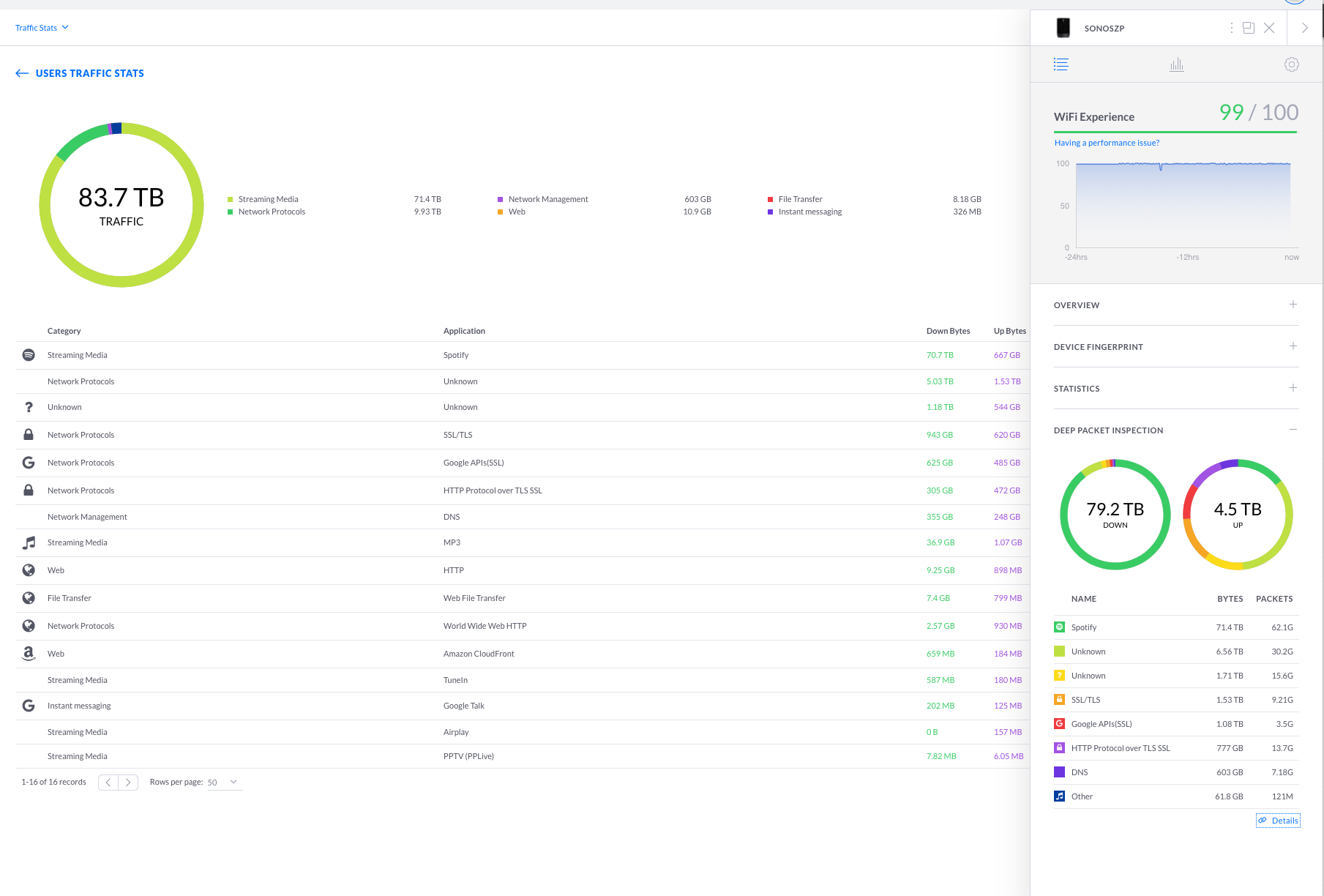 Best answer by Stanley_4 2 March 2021, 06:20
How much of that traffic is exiting your local network to the Internet and how much is local traffic between your Sonos devices and controllers?
You might wire one of your Sonos to the LAN and remove them from your WiFi network, that would let you see just the traffic between your Sonos and the Internet. You'd want to close any Sonos controller Apps while counting bytes so you didn't see their traffic on the wired link.
View original