I am having an issue with the Spotify app on my iPhone (only) where my Sonos devices are not appearing. Spotify Connect is there for my MacBook (when open) but none of the Sonos devices through Spotify Connect are appearing.
All of the Sonos devices are appearing as expected on my MacBook, iPad and my wife's iPhone, not I'm not sure why they're not appearing on my iPhone. I can connect to those devices through my Sonos app. I have tried restarting the device, deleting/reinstalling both apps and restarting my router and Sonos devices and none have resolved the issue. A reinstall of the Spotify app temporarily resolves the issue but keeps reverting.
I have attached screenshots from my 3 devices to show what's appearing and details of the devices are listed below:
Plan: Premium
Devices:
iPhone 7, iOS 12.4, Spotify 8.5.19.947, Sonos v 10.3.2
iPad Mini 4, iOS 12.4, Spotify 8.5.19.947
MacBook Pro (Retina, 13-inch, Early 2015), macOS Mojave 10.14.5, Spotify 1.1.12.451.gdb77255f
iPhone screenshot: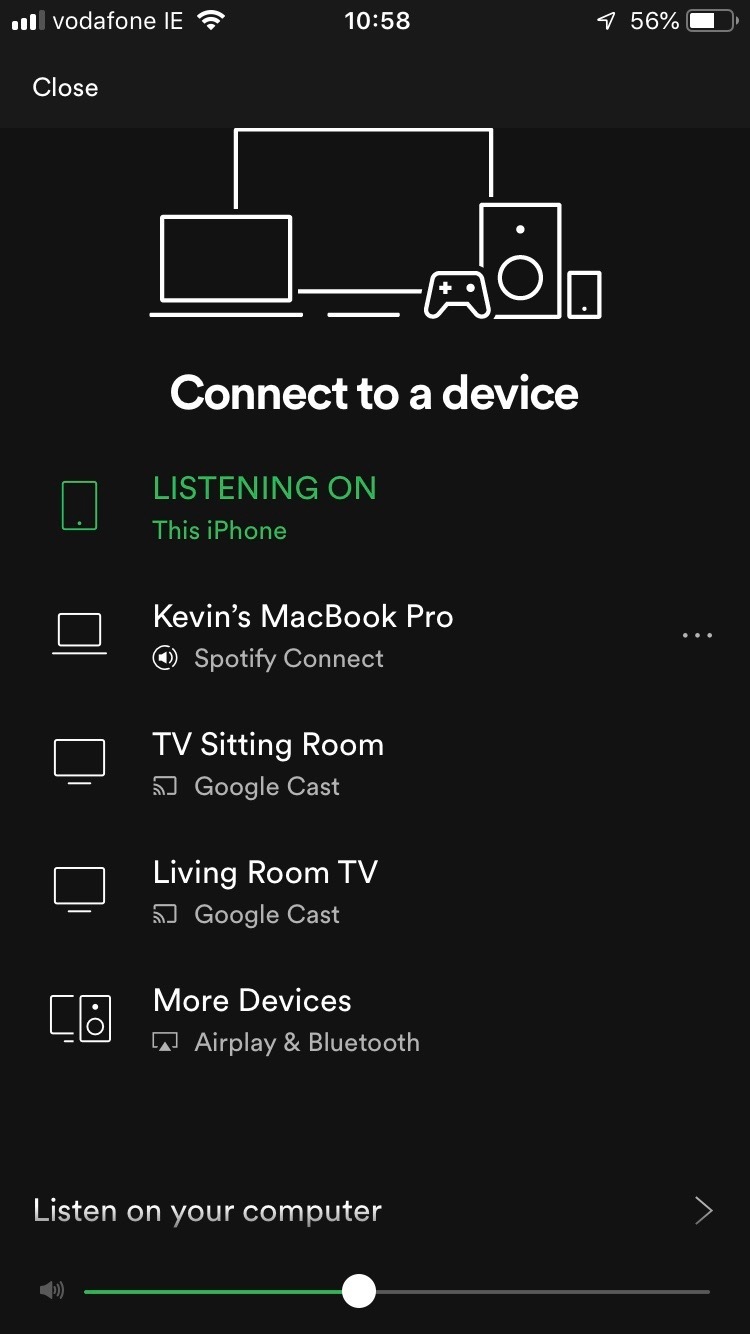 iPad screenshot: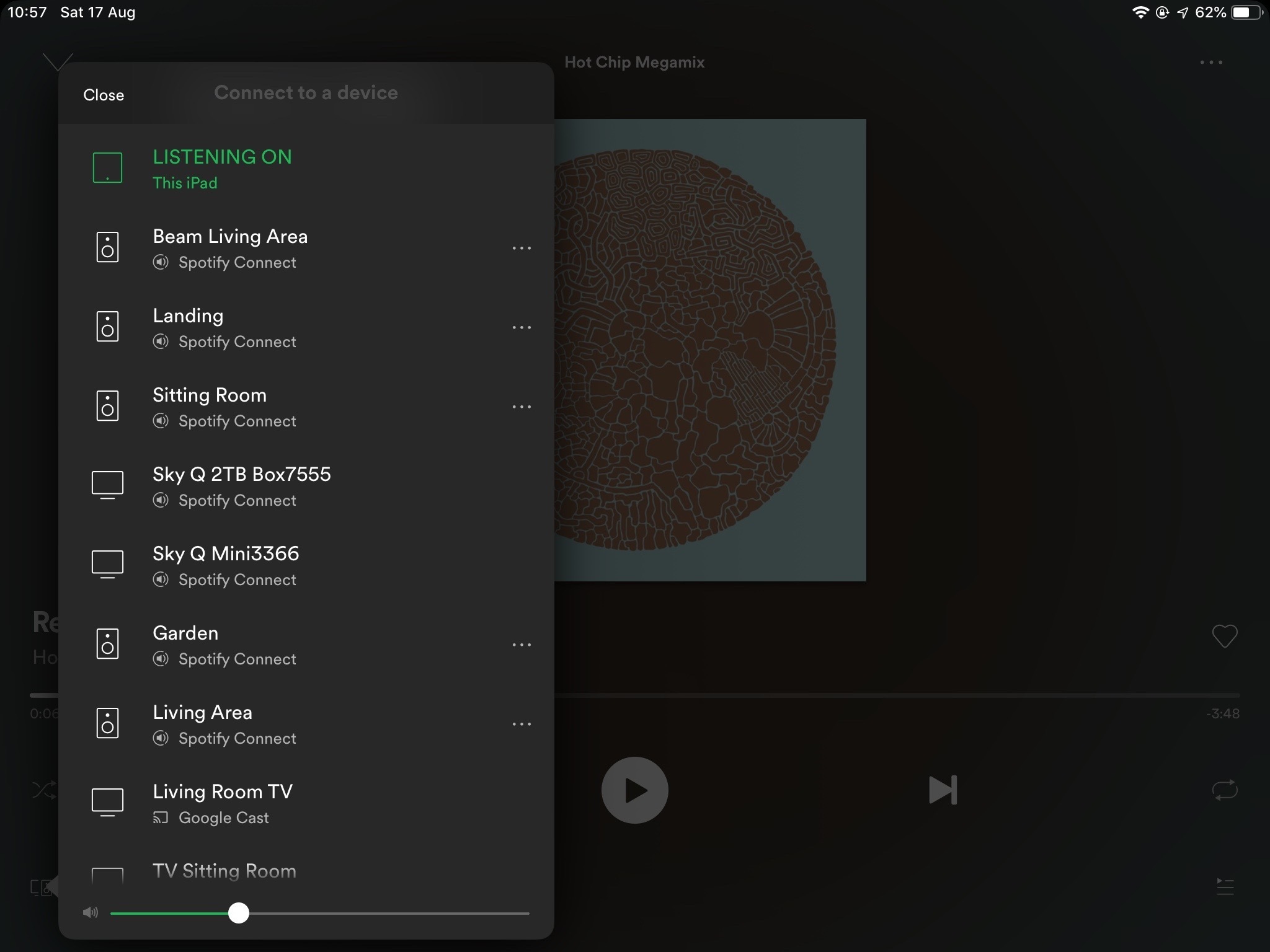 MacBook screenshot: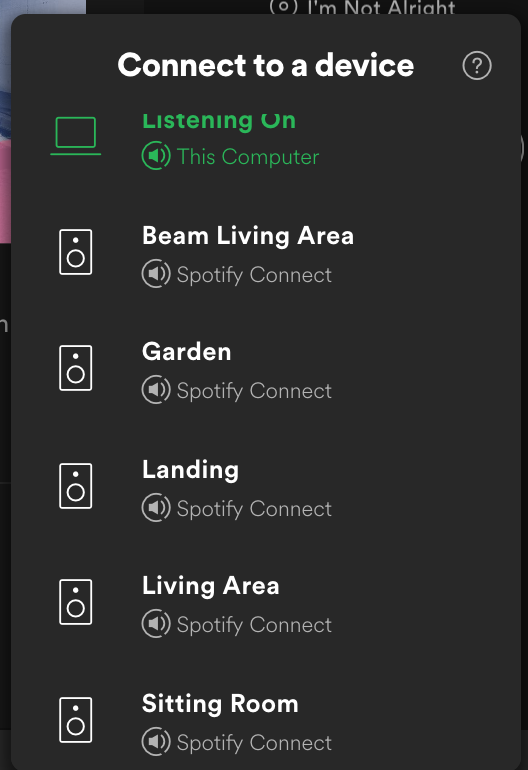 Best answer by Ryan S 7 October 2019, 23:57
Hi everyone, we're working with Spotify on this one. They should have a version of the Spotify app out when it's resolved that will fix the issue. Another way to fix it is to go into iOS Settings > scroll to Spotify app, tap it and enable "mobile/cellular data ". If this doesn't work toggling airplane mode on and off may also work.
View original