I have al my music on a NAS which I have successfully connected to and scanned library. However, some albums simply dont appear. One example is Alanis Morisette: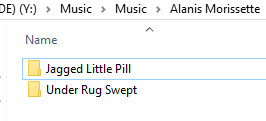 When I look in the Sonos library, only one of the albums is there: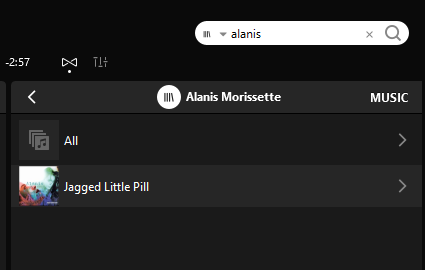 Oddly enough, when I search for a track on the missing album, the song is there. If I right click the song and select info and options, then no artist or album title is shown: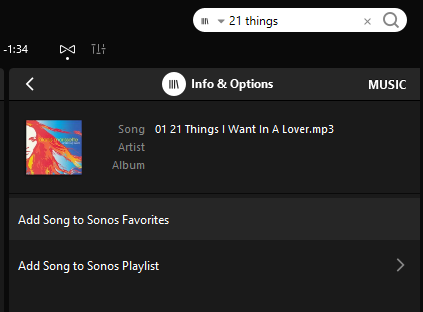 If I double click on it, it starts playing and even lists the artist and album correctly: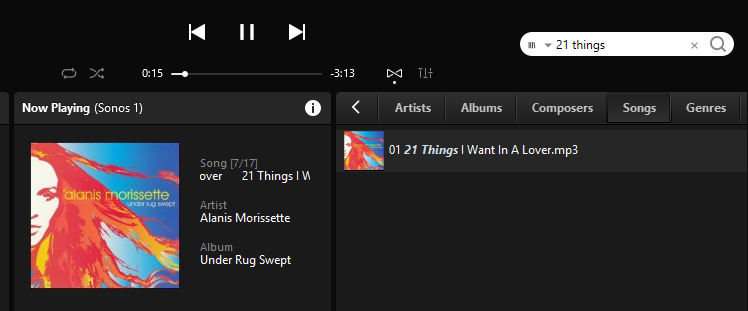 This has happened for a number of albums that I have which are essentially missing from the Sonos library. It seems very strange - has anyone got any ideas??