Having an ongoing issue that is not allowing me to use any services on app. 
The app indicates that speakers need to be Linked to Account - See Error messages attached. 
Need help addressing. Do not want to do factory reset unless advised. 
After clicking to see 4 issues I am prompted to "Link Products" including (2) play1 sound bar & sub. 
After attempt, receive another error message indicating "Set Up Problems".
Connection & time settings are fine. Audio playback is perfect. 
I have no access to app functions. This sometimes includes options such as TruPlay. 

This issue occurred after moving into new home.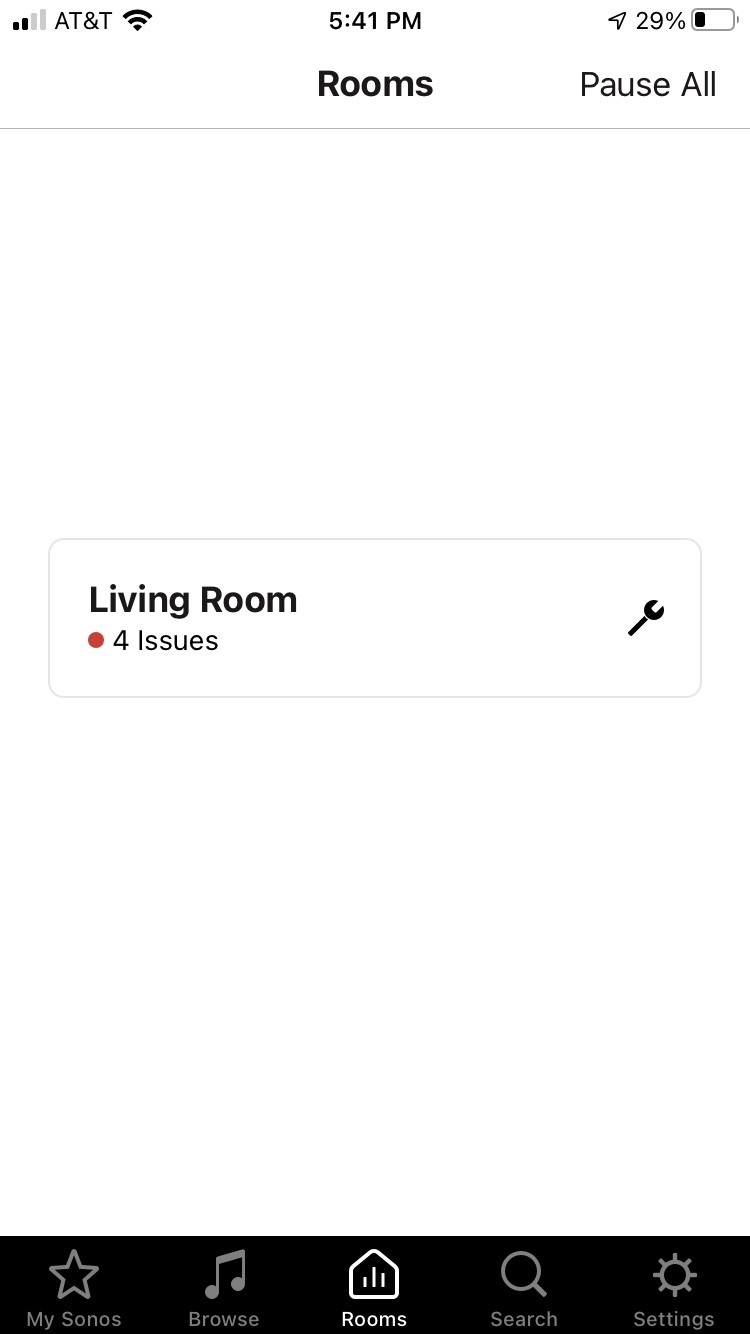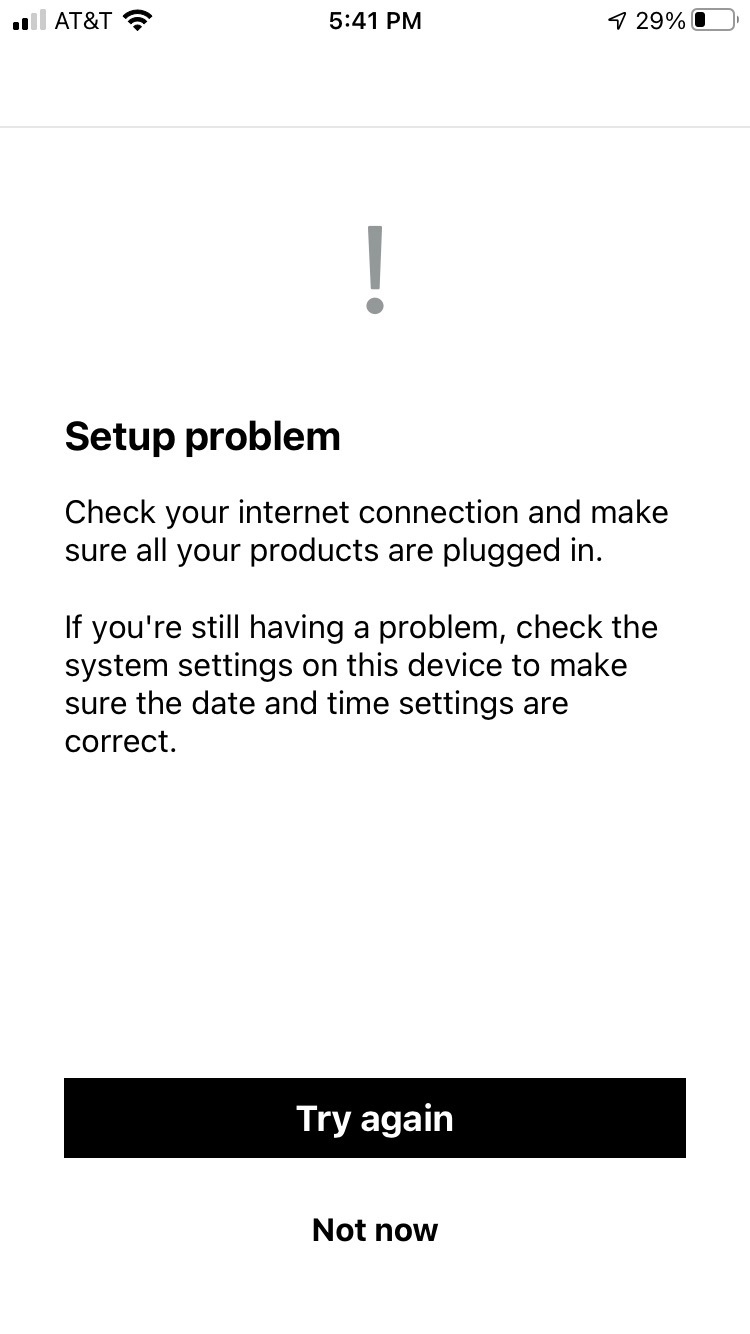 Best answer by Mark P 23 November 2020, 19:11
Hi @LeoDad.
Welcome, thank you for reaching out to Sonos Community, I totally understand where you're coming from and I'm here to help.
Try to hardwire the speaker to the router temporarily and see if you can setup the speakers.
Can you submit a diagnostic report from your Sonos system and reply back with your confirmation number?
Let us know if it works. If you need help with any other information, please be sure to let us know.
View original