hi All;
Following picture depicts my setup ;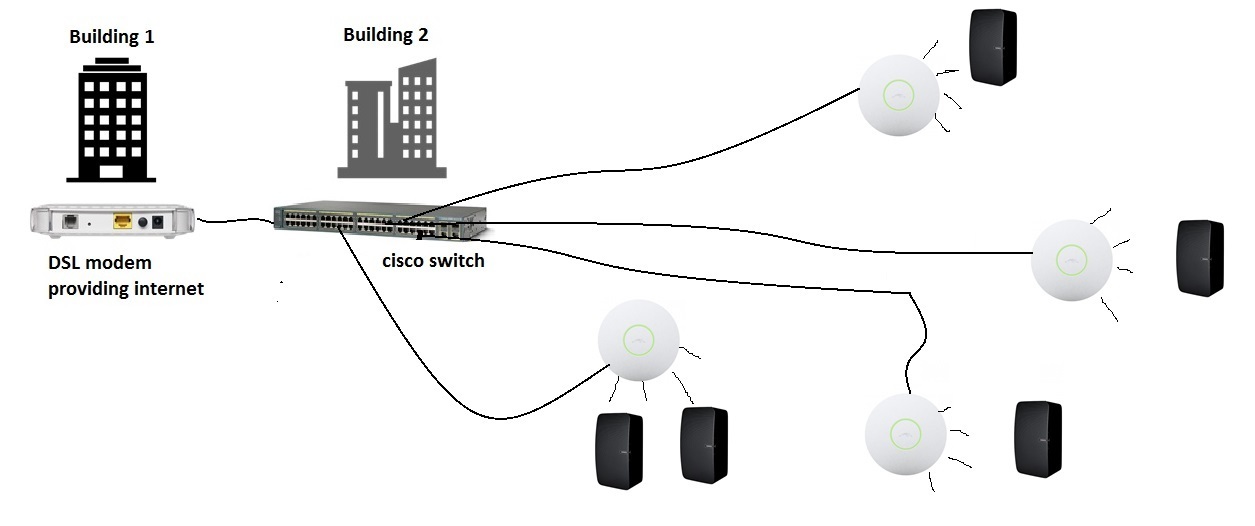 the dsl modem which provides internet is in another building;
then it gives internet to a cisco switch , which is in another building;
from the cisco sw , there are 6-10 Ubiquiti Wireless APs are connected , which are evenly distributed in the house/building2, to provide wifi internet.
so My sonos speakers (Play 3 &5 ) get connected via these AP .
But the problem is , the connection b/w my Ipad controller and the Speakers , keep on dropping. Sometimes the app kicks out some speakers out of the grouped speakers.
As a remedy when i restart the sonos app, it just Ungroup all my speakers grouping.
I read the community forum and found out that i have to install the "Connect" device , and it will strengthen the connection.
I have those connect device (4 of them, can order more). But the forums says , it needs to be inserted into the modem . My modem is in another building far away.
and i am receiving wifi via wireless APs.
How to i use "Connect" device in this setup ????