I have changed my Firewall settings per the Sonos help article, and I have unchecked File Sharing for my MacBook Air running Mojave 10.14.6. Still, my Mac refuses to allow Sonos to access my music library. Help, please. Thank you.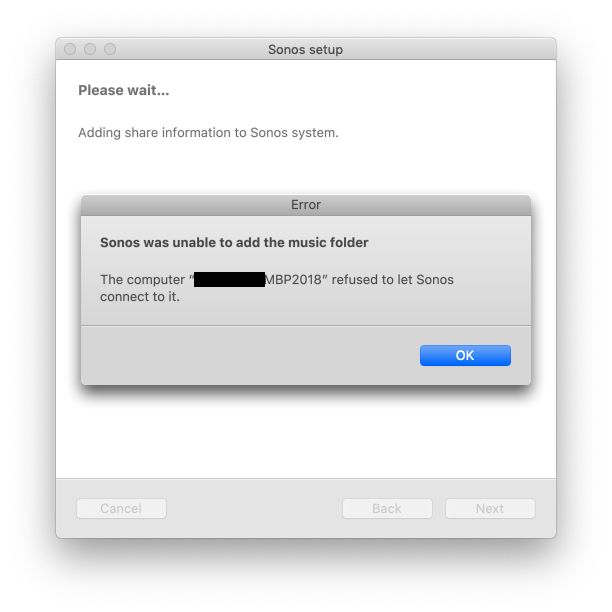 Best answer by Jeff S 22 August 2019, 01:09
Thanks for trying that. I'm seeing an account error. Are you logged in as an administrator account on your Mac? If not, try switching accounts, then adding the share.
It's also possible there's an issue with the Sonos account that's created when using the app to create a shared folder. Try deleting the Sonos account in your Mac's user preferences, then see if you can add the share.
If those steps don't work, it's probably best to
give us a call
and continue troubleshooting this live with our phone team.
View original