New computer; old computer dead. Reinstalled Sonos; it now has my previous computer's music library path as a networked computer (kind of makes sense - this is a different box - but my old computer is gone), and my new computer's library path added.
What I'd like to do is somehow point all of my Sonos playlist paths to this new root path (the one on my new computer), instead of the old root path. Is there a convenient way to do this, outside recreating all of my playlists?
Thanks in advance for any help.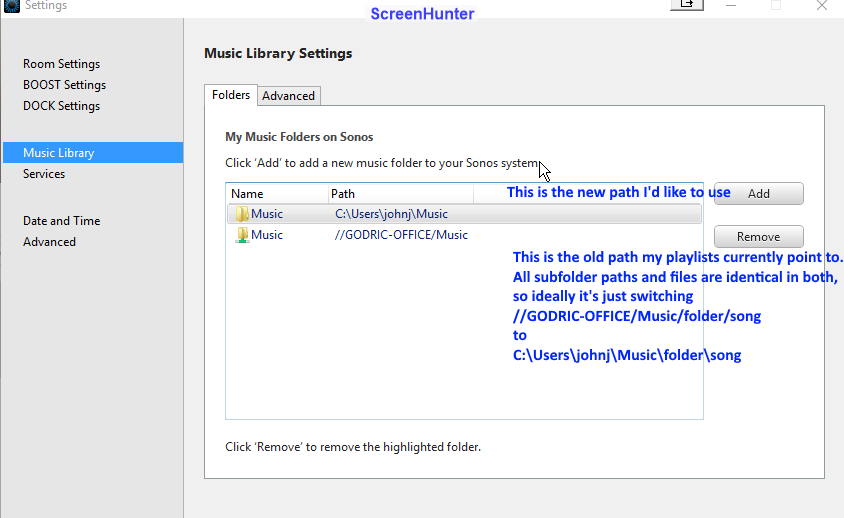 Best answer by Miles P 20 July 2017, 16:10
Hello tungstencoil, have you tried removing the old music location from your system. If this is no longer available it can result in playback issues. Are you able to test your Sonos playlists after this?
View original