Hi 
I have a problem with Spotify and Sonos Connect amp it seems. When i try to play the songs in Spotify it says Spotify can't play this right now. If you  have the file on your computer you can import it. 
I have reached out to Spotify and they think its a Sonos connecting to Spotify issue. I have installed the latest Sonos controller update and tried re-connecting them but its still not working. 
Playing Spotify on laptop (not connect to Sonos) and on my phone works as normal. 
If you see in the picture i try to click the "Arbeidsrom" button on devices in Spotify, but this just disconnects audio from other sources so i cant hear for example internet radio etc. and in Spotify it just keeps saying connecting…..without ever connecting. 
In the past i have never even touched that connect to devices, i have always just let it stay on Listening On - This computer. 
I have never had issues before, i think this started a few weeks ago, maybe a month ago?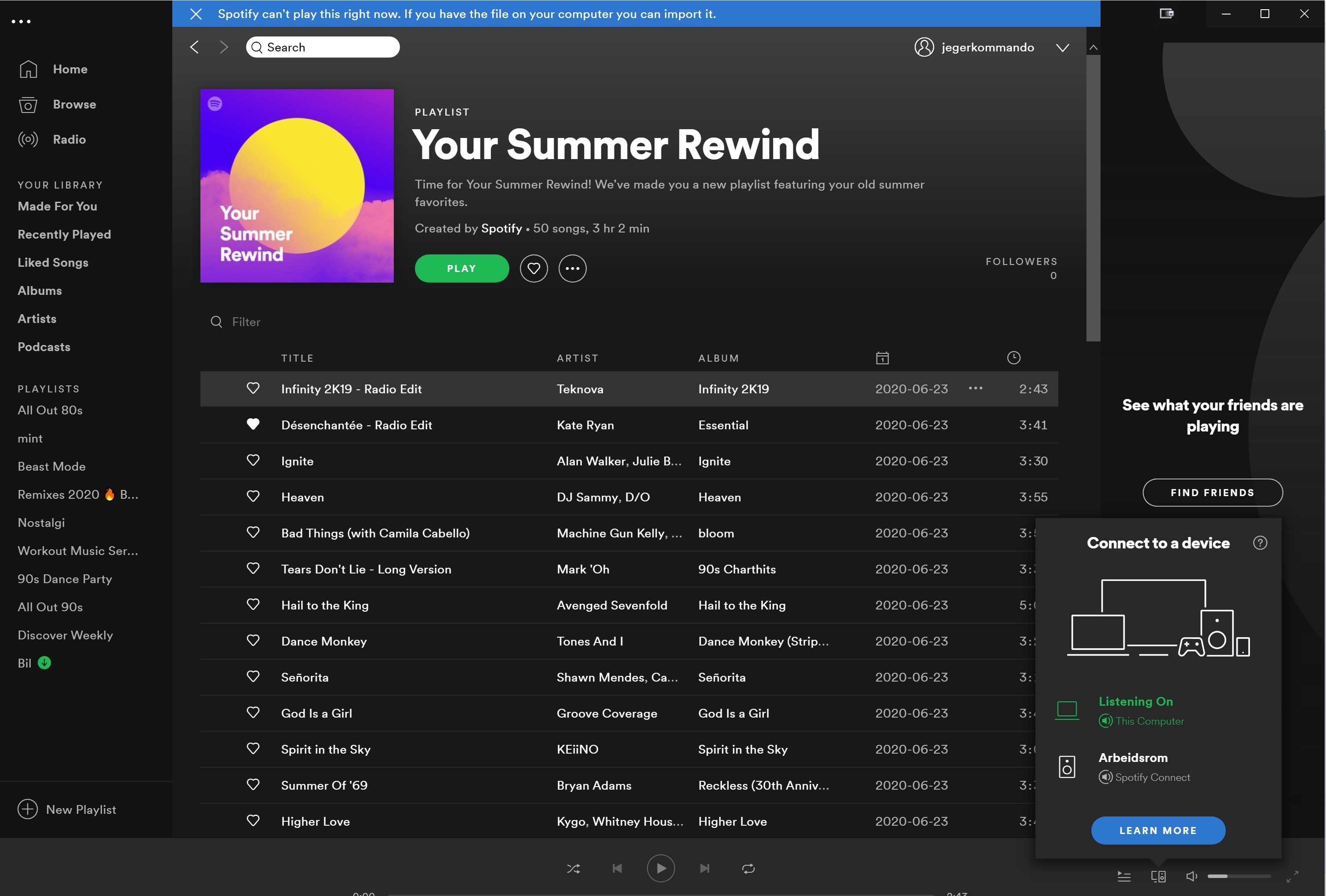 Anyone have any ideas what could be wrong? 
Best answer by Cork20 29 July 2020, 19:30
Hi 
So i did a full clean reinstall of Windows 10 and now it works again. Must have been a settings or some software that did not work well with Spotify or Sonos connect app or could have been drivers of some sort.
Thank you Annazel S for giving me tips and helping me out even tough i was so slow replying to you. 
View original