Hi!
White I'm a big fan of the new dark UI in the now playing screen, I am sad to report that it broke the split screen capability on my iPad. I have an iPad on the wall for home automation, and I ALWAYS have the Sonos app in split screen mode with the Home app. Now I can't use the now playing screen because it seems it pushes itself "up and out of the border if the screen". It works the first time, but if you swipe it down and go back, it doesn't work anymore.
I hope it makes sense, please see attached screenshots.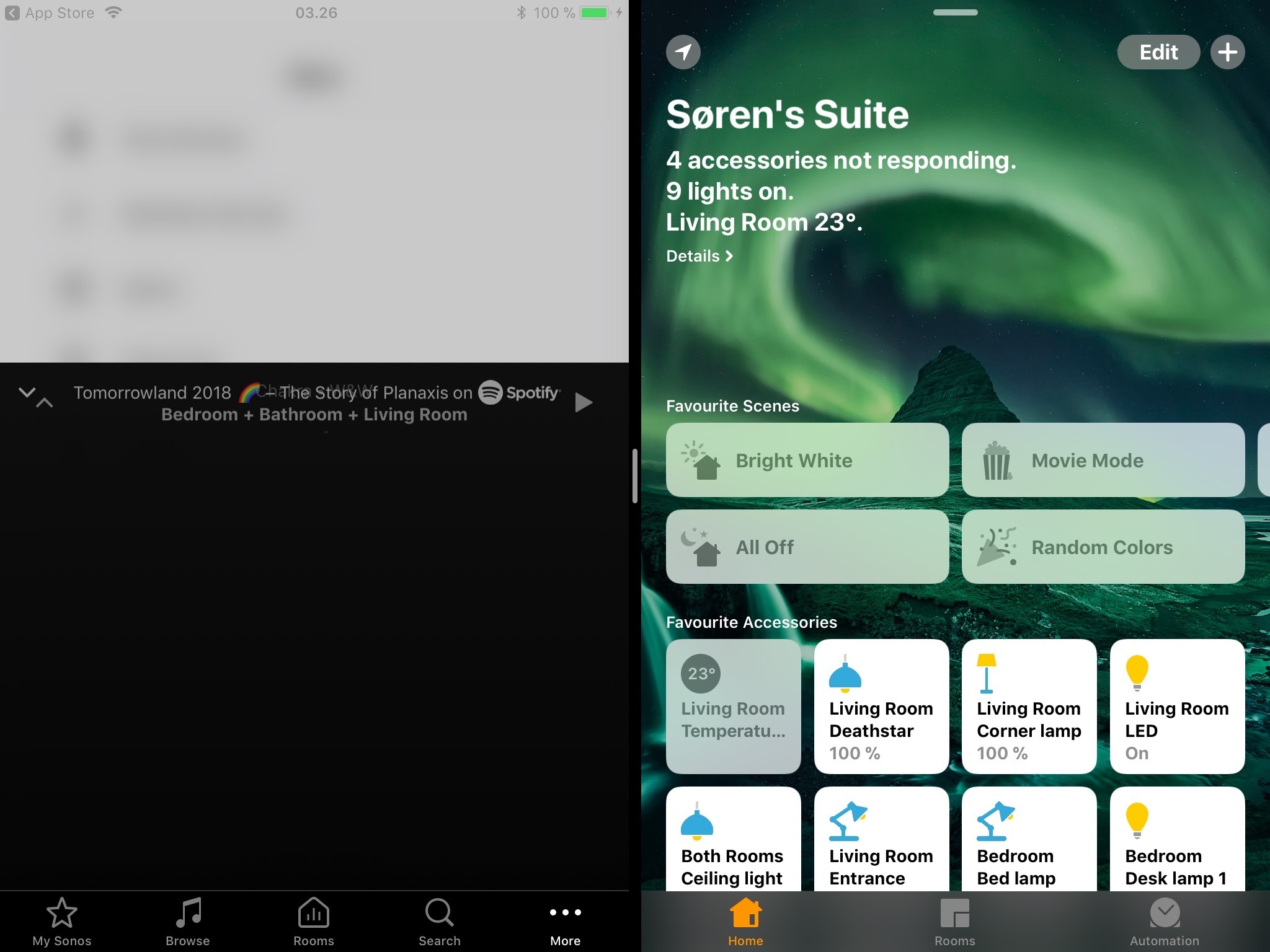 Anyone else having this problem?