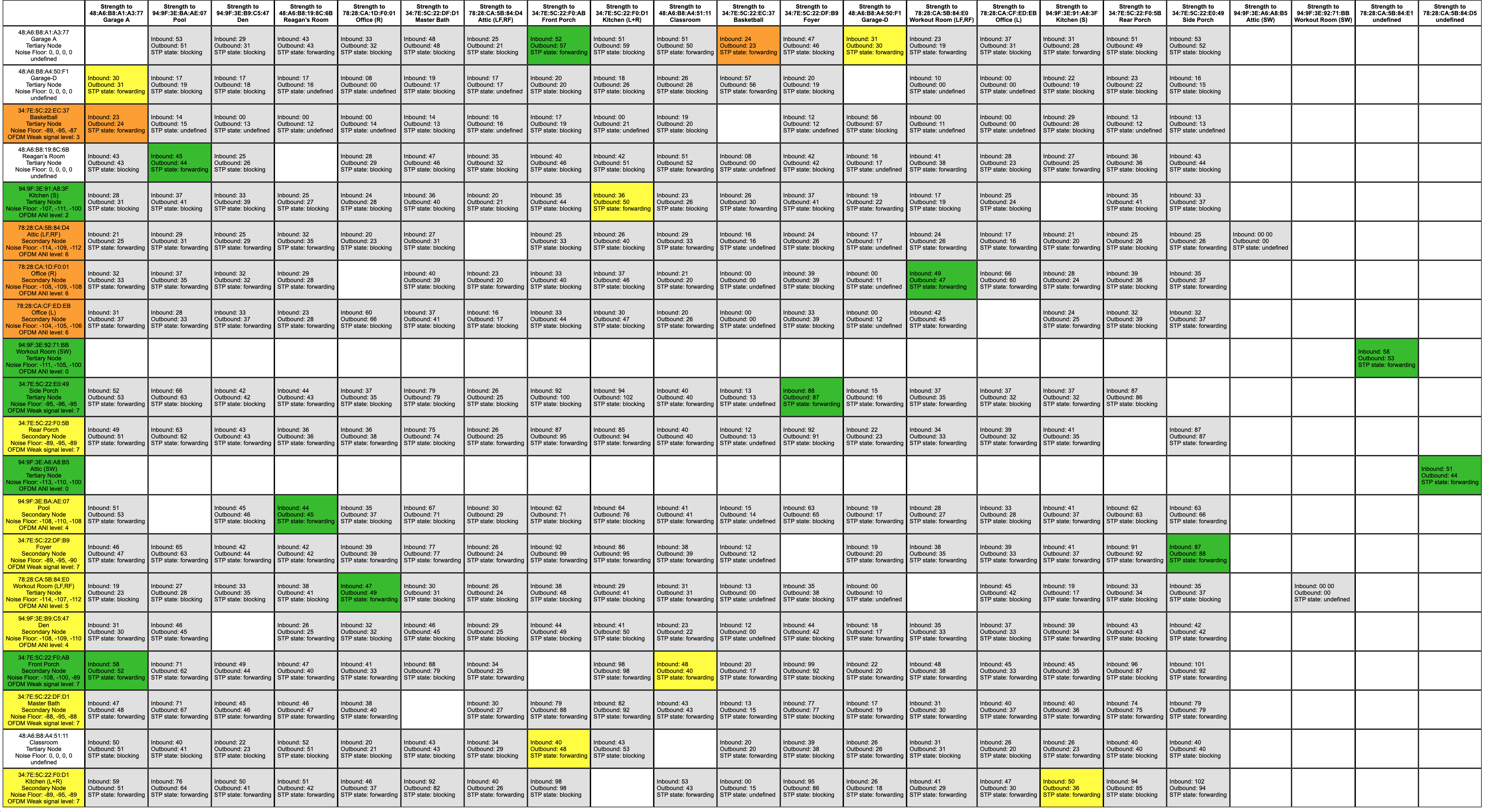 Hello.  Folks here have been very helpful.  Thank you for that.  May I ask for some help?
I recently added 4 new devices to my Sonos set-up.  They are noted here as Reagan's Room, Classroom, and GarageA and Garage D.  
Only these new devices seem to be coming back as Undefined and in white boxes.  I've tried to find whether this is normal or important (problem) and I'm confused.  Is this a problem?
I have some devices by ethernet where I can and others relying on wireless.  
The only issues I've had involve:
I had two drop-outs of audio last week for about 30 seconds.
I've had issues where my Sonos controller on the iPhone (the one I use the most) is very slow to connect to the entire system and even play/pause seems to have glitches.  Had to re-start the app a few times.
Otherwise, I've tended to play just fine.  Some of my "orange" zones go back/forth between red/orange/green (connected by ethernet) but I haven't worried to much about them as otherwise all seemed to work.
Thank you!
Best answer by ratty 6 April 2020, 18:24
The white "undefined" boxes in the left column are the latest Sonos models. They have an updated wireless module, which doesn't report ambient noise data in a form that can be used in the matrix.
View original