Greetings, 
I'm able to control the volume with hardware buttons on my Android device ONLY when I'm in the Sonos app or the Spotify app. I have no control over volume when outside the apps or from the lock screen. This Sonos support page (pic below) looks to be related, but the information might need updating. Within my own 'App Preferences,' there's no option for 'Hardware Volume Control.' 
All the options that I do have inside 'App Preferences" are currently switched 'on.' 
Any idea how I might fix this? 
M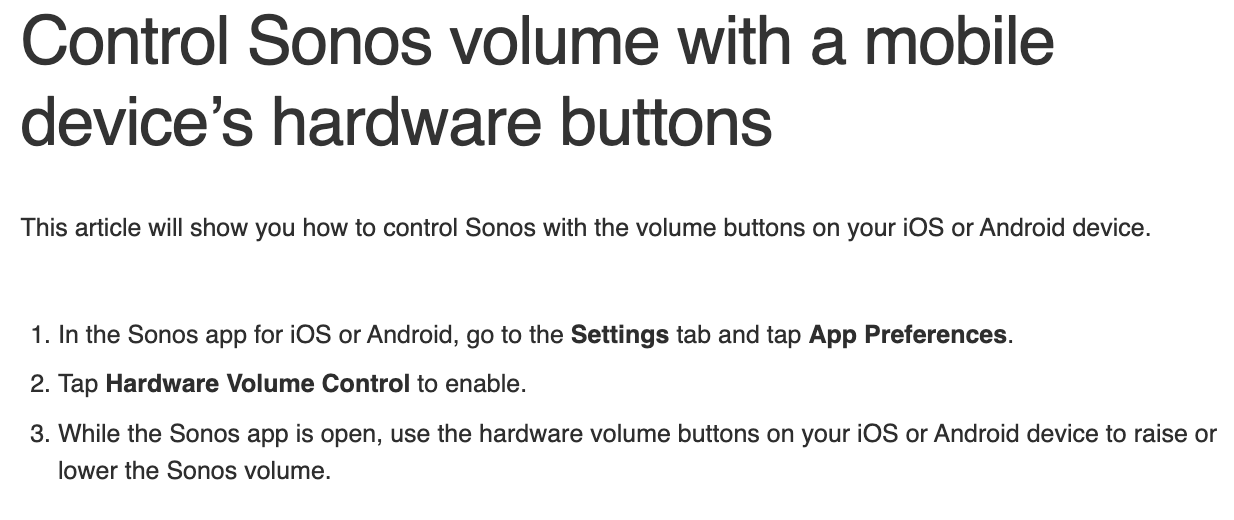 Best answer by Ken_Griffiths 16 November 2021, 22:42
View original