Hi All
First post here, and I thought I would try here before o contact Sonos Support directly.
I've been using a Sonos System for 6 years without issue, but today I've tried to play some music from my NAS via DLNA, and I'm getting error 701, can't add to queue. Research tells me it's a comms issue, so I've rebooted my Router and one speaker to try and resolve, but to no avail.
DLNA Media Server is enabled my NAS, media server and upnp is enabled on the Sonos App. I can search my music via the App, and I know its correctly searching, as I change the content directory on my DLNA Media Server on my NAS to a single folder, and I can find and search that folder in the App, so I know its working between my App and my NAS.
My system details are below.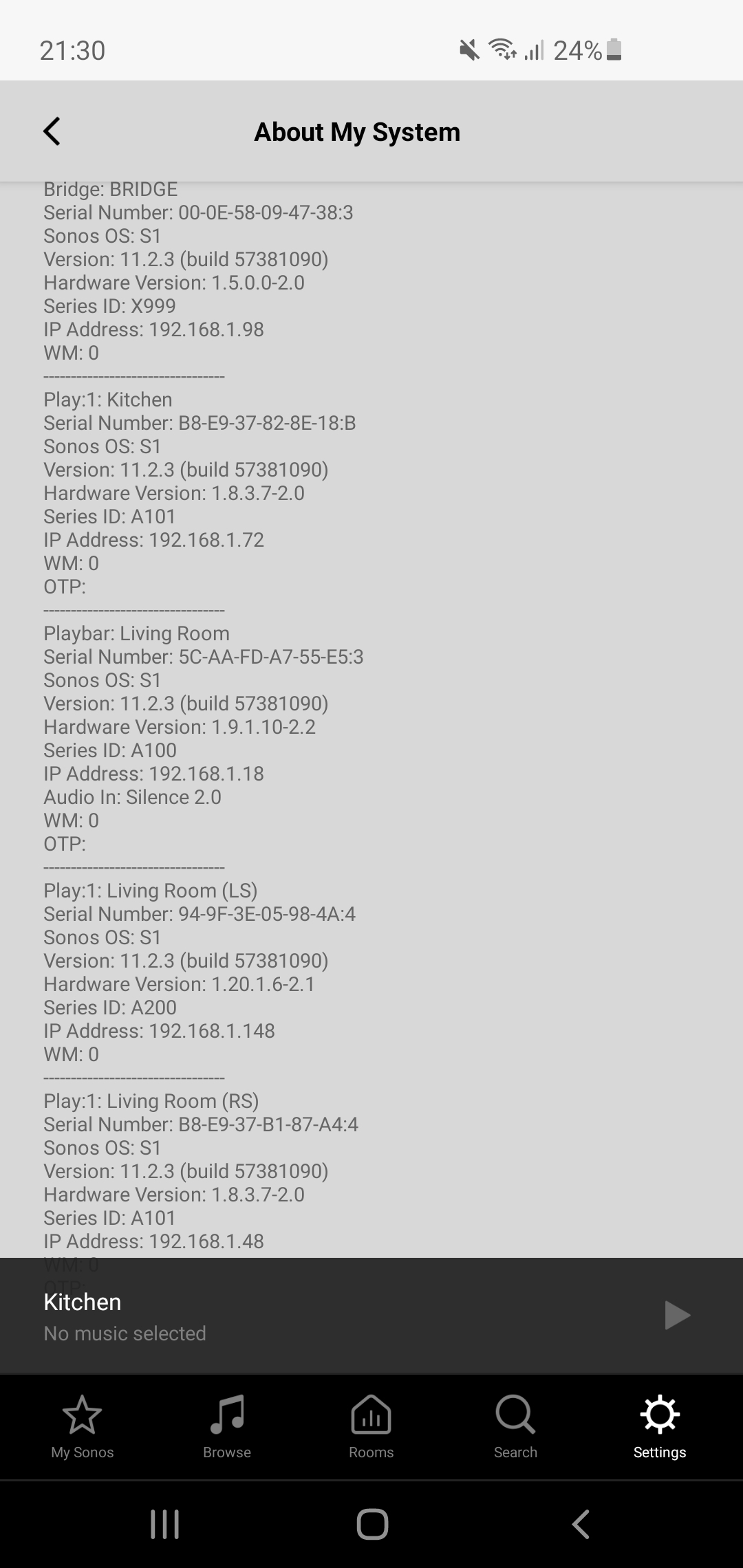 Does anyone has any suggestions?
I've even tried adding a Media Library via a Folder Share, but when I set the network path and user name and password, it tells me the first folder in the path there is no share??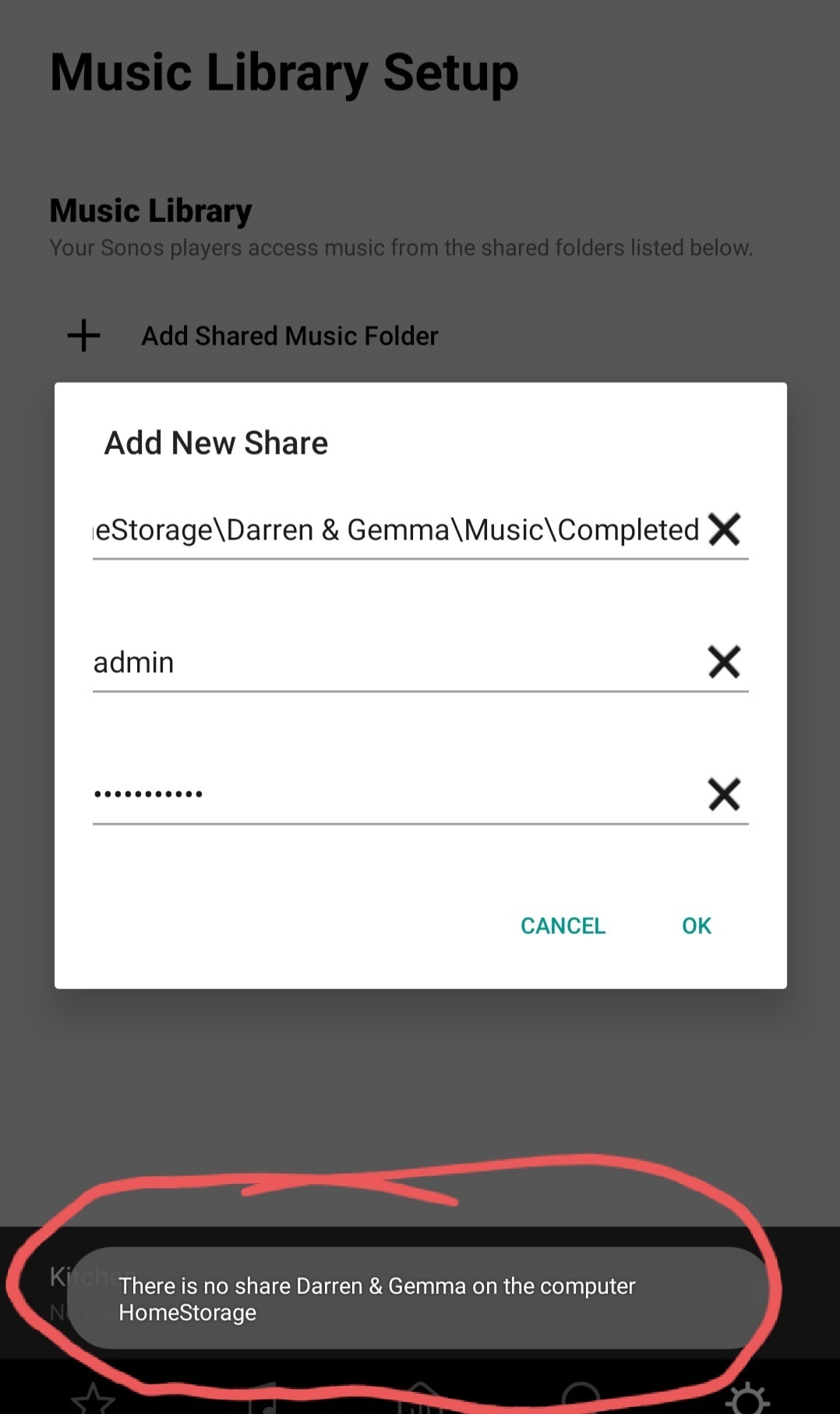 I've never had this is issue before streaming music from my NAS to Sonos, so any suggestions would be much appreciated.
EDIT:
Ive just downloaded 2 DLNA Player Apps on my android device and can connect and play my music from my NAS no problem at all. So this seems to suggest that the issue is related to my Sonos system itself.
Full Factory reset of all devices???