Over the last two weeks I have notice that music streaming on Amazon Prime will skip within the song or whole tracks sometimes.
This happens on Sonos One, Play 1 and Playbar (+ 2 Play 1), and is irregular.
My wifi is fine, Fibre has just been tested at 25mb.
Running 10.4 app, and all up-to-date
Its just happened now 11/9 08:40
Diagnostics 1843604840
Other diagnostics for skipping 659134484 (10/9 4pm)
Observation maybe related:
Last week anytime I used Prime - a pop up message came up on the Sonos app about 'Using Amazon unlimited' and then it said cannot play any songs or skipped 4 or 5 then played one, or just stopped. I have attached screenshot and diagnostics was 878754284. However this seems to have stopped (about 3 days ago) but shouldnt have happened, as Prime music is an accepted streaming option.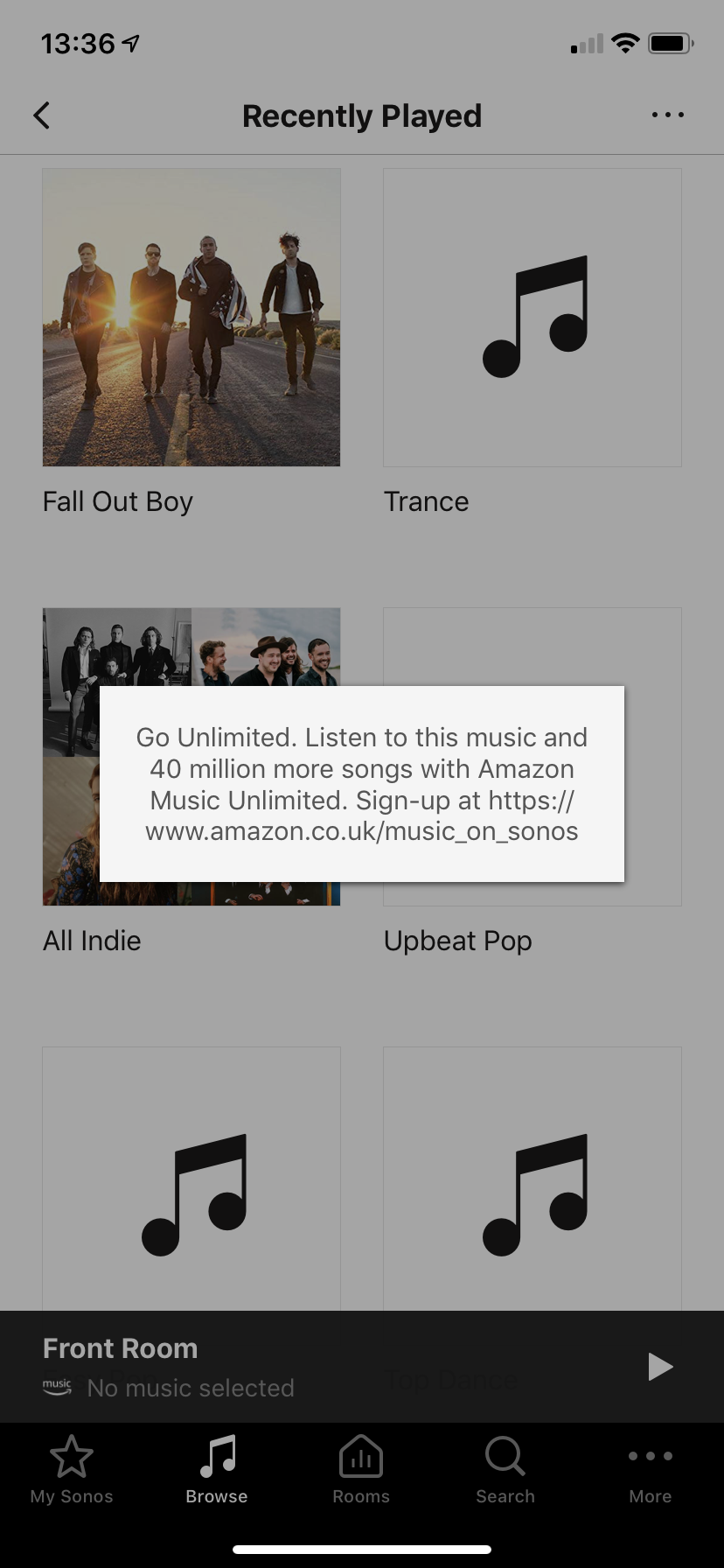 Any views? or is it just one of those internet streaming gremlins?