I just got a used sonos system yesterday and I am very, very, very disappointed to get drop outs listening to spotify. I have spent much of today reading forums and trying everything common.
I have a play 1 and a play 5, both on SonosNet. No wifi.
I have a bridge placed in the middle with 3 meters line of sight distance from each speaker.
The sones bridge is connected to wired 1 Gbit network with ethernet cable.
My SonosNet is on channel 6 and my wifi is on channel 11.
I can see weak neighbour networks at channel 1 and 6. Weaker on 6 than on 1.
I have submitted diagnostics with number 1961205556
I can see that the network is weak, but WHY - it is 3 METERs in clear line of sight.
I have 5 meters clear line of sight between play 1 and 5 as an alternative.
I can't (and won't) run wires. It doesn't seem reasonable.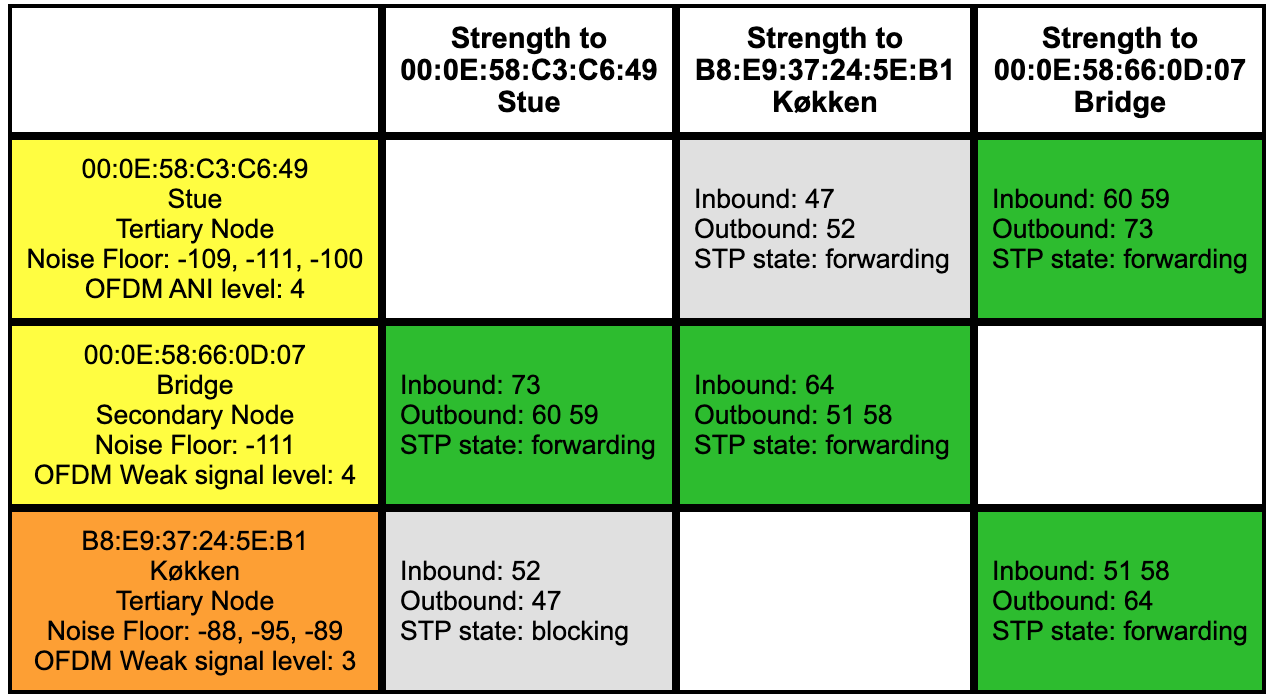 Best answer by Frederik H. 11 February 2020, 10:51
Hej LL Data,
Jeg kiggede lige diagnostikken igennem som du sendte ind.
Det er helt rigtigt at der er mange forskellige ting som der kan forårsage det du oplever, og dem I har tænkt på er de mest sansynelige.
Det lader dog til at du du er offer for en bug vi har indentificeret, selvom det har taget lidt tid da der er utroligt få som er ramt af den.
Den skulle gerne være løst i vores opdatering enten her i Februar måned eller i vores opdatering i Marts.
Du kan undgå den ved at danne din gruppe ud fra din Play:1 så den styrer gruppen, modsat den måde de er sat sammen i din diagnostik hvor gruppen der dannet ud fra din Play:5 så det er den som styrer gruppen.
Med venlig hilsen
Frederik Holmgren
Sonos Customer Care
Technical Support Engineer
View original