Hello!
I am unable to connect to the controller with this firewall configuration on my Windows 10 PC: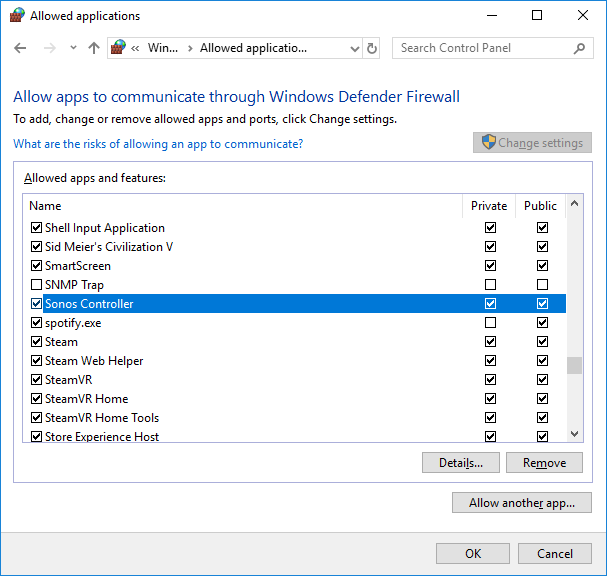 What's weird is that when I completely disable the Windows Firewall temporarily I can connect... Yet just adding Sonos as an exception WITH the firewall on doesn't work? Any other ideas?
Diagnostic (if it's useful?): 8382980
Thanks.
Best answer by JackWright 19 January 2018, 19:55
It's fixed, I found the issue. This option was ticked in my Firewall! It must have been turned on by a now uninstalled VPN app I had - as I never touched it and I only ever had issues AFTER uninstalling the VPN app. :P

View original