Hi
I have this wiring and bought a sonos amp kit with 6 sonance in ceiling.
these speaker https://www.sonos.com/en-gb/shop/ceiling-speaker-pair.html
these amplifier https://www.sonos.com/en-gb/shop/amp.html
can I connect these speakers in mono as shown in the drawing or is there the possibility that I burn the terminals left and right?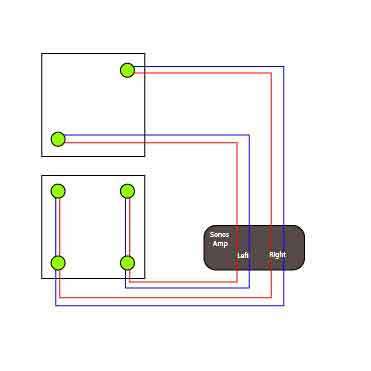 if it is not possible, I accept any advice, even add resistances on the circuit, or mini amplifiers to extend the audio signal (I can take power from the emergency lights that are always live) Now the ceilings are closed and I can't pull new cables , from the sonos to the two rooms.
thx so much at everyone!