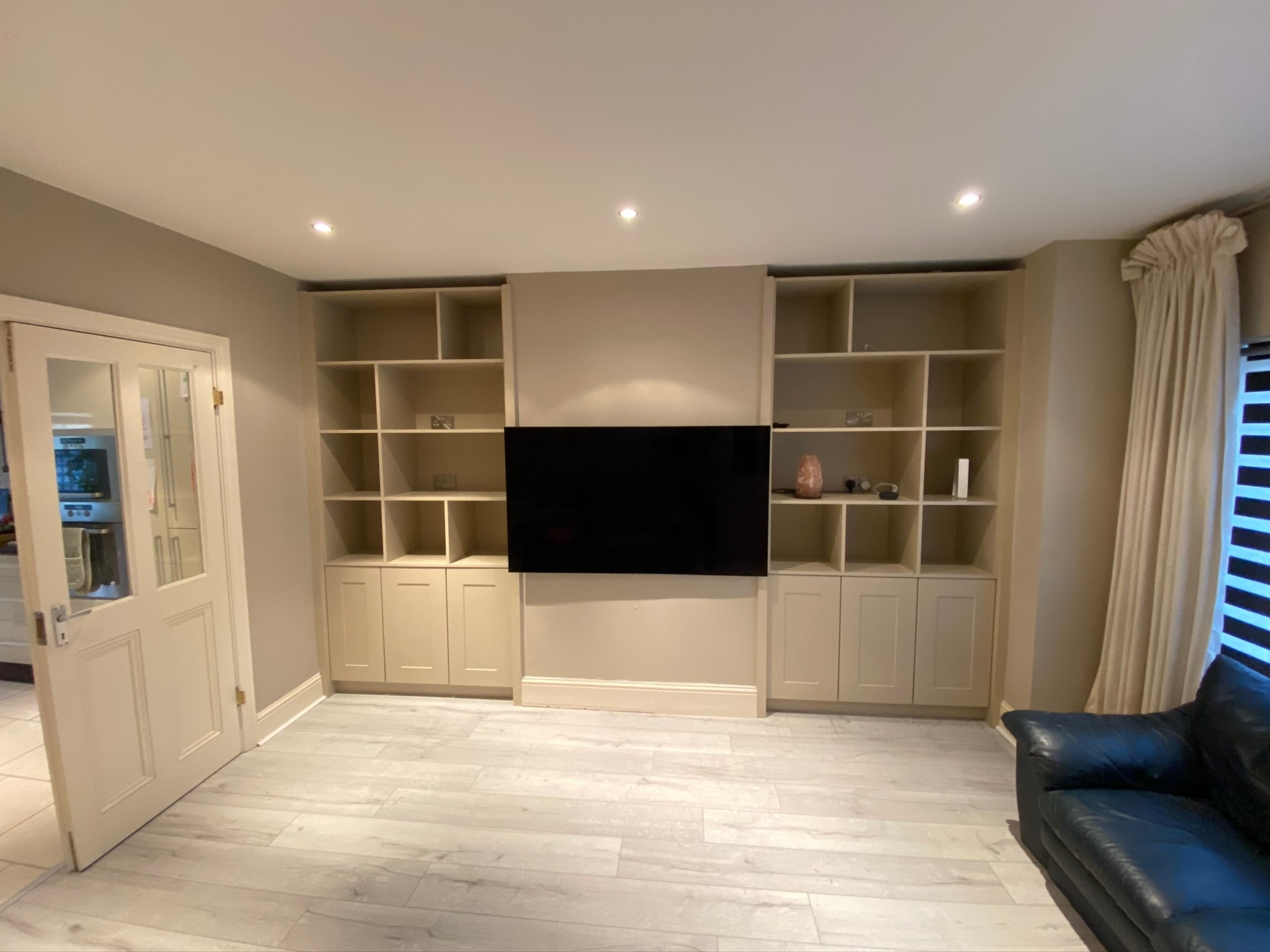 I was just hoping you might be able to help me with the setup for my Sonos Arc. I recently bought the Arc, Sub Gen 3 and 2 x Fives.
The issue I'm having is how & where to place the Arc. Wall mounted or on a shelf under the TV. After looking at some videos on best positioning for Atmos, I'm not sure what option to go with. If I wall mount the Arc straight to the wall 4-6" below the TV it will be very low down, lower than ear level.
So, I am considering placing a wooden strip 90x10x2.5" on the wall underneath and then mounting the Arc to that so it's secure and will clear the TV, I could then place it 4" below the TV, Or closer if that works? 
If closer is ok I could have the back of the Arc flush with the TV so all the speakers clear the tv and the height of the Arc would be ear level this way?
If I go with a shelf it would allow me to adjust the angle of the Arc to get the best MLP distance but it wont be fixed which i would prefer with a child in the house.
It would be great to get som help here!
I've included a picture of the room, and here are some measurements that might help with advice - 
Ceiling is 8ft high
Bottom of the TV is 5.4ft from the ceiling
floor to bottom of the TV is 2.7ft
TV is 6cm/2.3" from the wall
MLP is 7.8-8.2ft from the TV (I'm getting a new couch so this is an estimate)
TV is 65"
I have the official sonos wall mount for the Arc.