Hi,
I have several Play 5 in my house but I have a « problem » with the one in the « office » room, used for home-cinema and working on my computer.
I spend a lot of time on the computer and like to listen to music while working.
For the moment, as shown on the attached image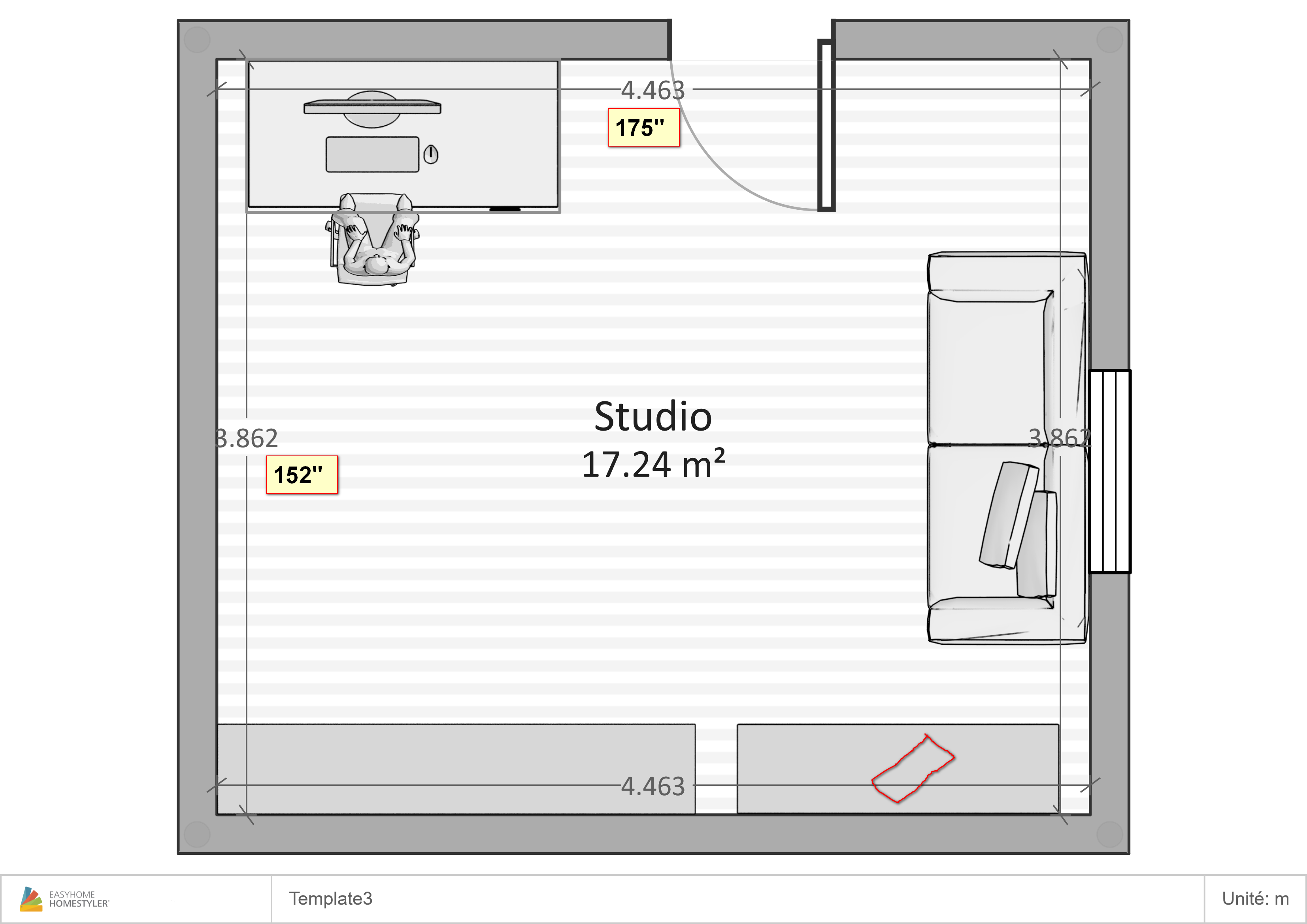 and because it was the easiest place to put and plug it, my Sonos speaker (Play 5) is standing in the opposite corner of the room, pointing at me (the red rectangle drawn on the bottom right of the image).
Of course, it feels a little odd to hear the music coming from there so I'm looking for a better location for the speaker.
I can put it on a stand fixed on the wall in front of me, above the computer screen.
I found a stand which is directed at 20° downwards: the speaker would thus be pointing directly towards my ears... but it would be only 40'' from me!
Or put two Sonos 1 in stereo: one in the left corner near me and the other one somewhere on the right (equalizing the sound levels) ? But I have the 1 and they lack some bass to my taste.
I could use a little help.
thank you.