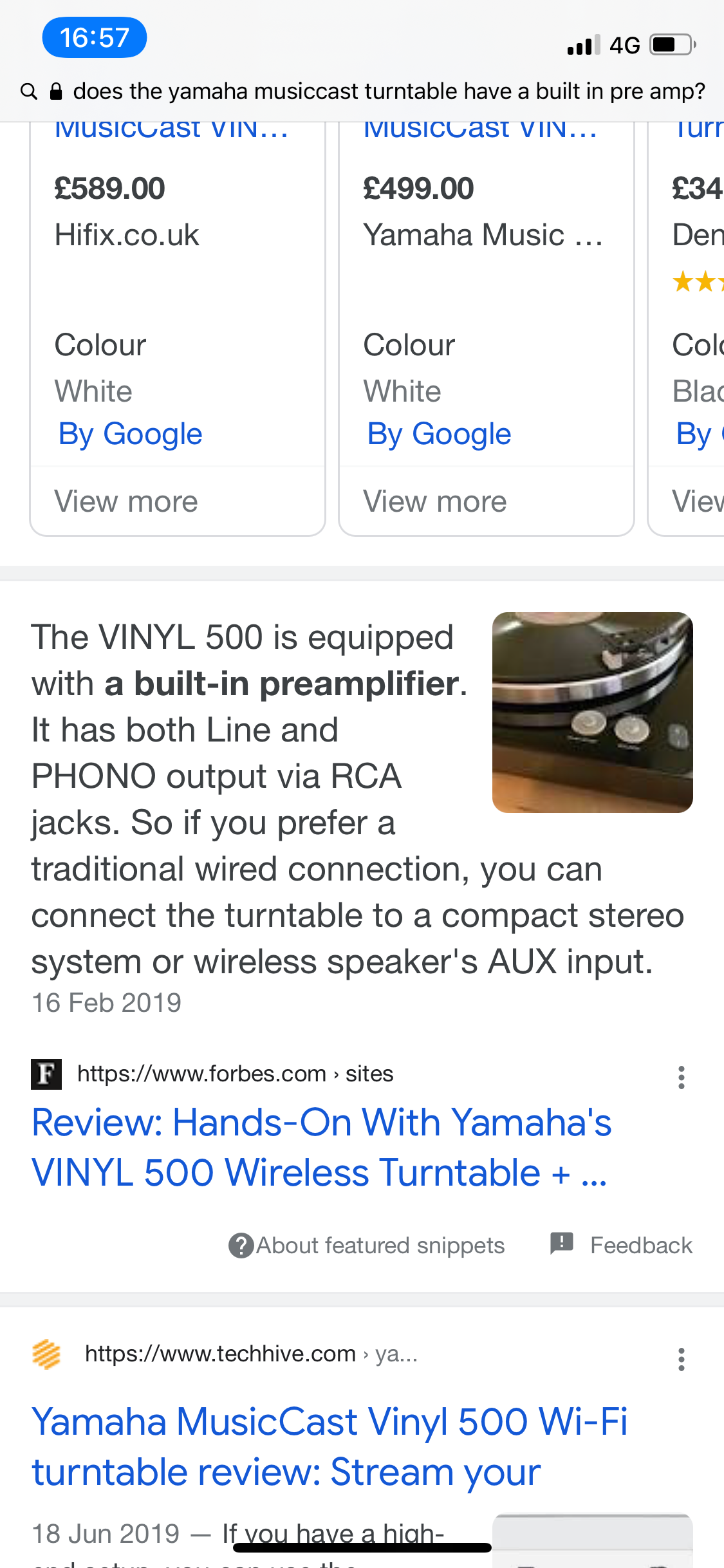 Hey 👋 
Ok, so I've recently bought the Yamaha MusicCast Vinyl 500 turntable. 

I realised I'd need the Sonos port to connect the to my Sonos system, (2 x SL one & 1x one)
the trouble is, I'm getting nothing. 
On the S2 app the cable looks like it's connected, but I get zero sound when I press play on the turntable and through the S2 app. 
 
As far as I'm aware the turntable has a built in amp. 
 
Any tips or help would be amazing. 
Best answer by melvimbe 15 September 2021, 18:14
The first place I'd look is to make sure you select the Port's line-in as the audio source for your Sonos speaker(s).  If that's all set correctly, then I would make sure your turntable is set to output through the RCA line output.  Since it has phone output and music cast output...that's not a given.
View original