Hi! Have a Sonos Connect including many Sonos wireless speakers. Also have B&O BeoLab 4000 active speakes that I would like to use as main speakers for my TV. How do I connect TV and B&O to Sonos Connect? What cabels and what inputs do I use? There are 4 analog audio on the Sonos Connect to be used. What connection input on my Samsung TV to use? Many thanks for your input. Regards JohanW 
Best answer by James L. 22 February 2021, 10:26
Hi @JohanW, welcome to the community.
The Sonos Connect only has 1 option for input; the RCA jacks labelled "line in".
However, the Connect is not designed to be used as a home theater device as there is a 70ms delay to sources connected to the line in port which could potentially lead to some lip sync issues. 
As for connecting your Beolab 4000 speakers - from my brief look at the user manual it appears the speakers connect to each other using a proprietary cable and have a line out jack on one of them. An RCA-Y cable should work here.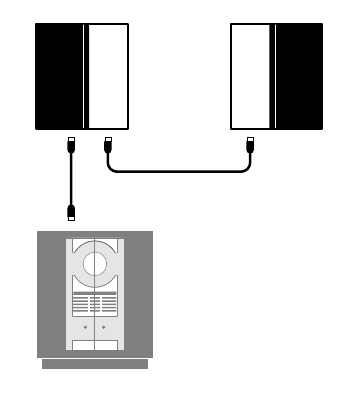 View original