I am thinking of buying some Sonos Play 3.
My house has very impenetrable walls and I have had to install a Wireless Range Extender to get WiFi throughout the house. The arrangement I have is as below where Tom and Harry overlap but serve different areas.
The music would be on a Network Attached Disk attached to the router.
Can I locate a Sonos Play 3 in network Harry and access the music in the NAS?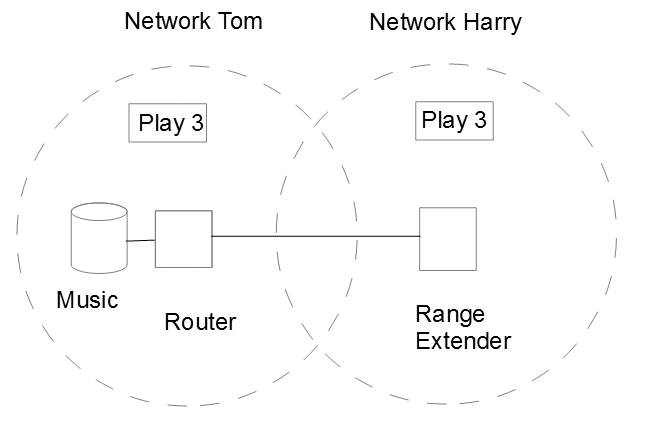 Any advice will be gratefully received.