I have a house that has 8 ohm speakers prewired in parallel in 6 zones. Being wired in parallel converts the load to 4 ohm (I could change to series wiring for 16 Ohms). I would like to connect 2 zones per amp. Will the ConnectAMP function with this load? I am only looking to use the system as background music, not critical listening.
I have looked at this page: https://sonos.custhelp.com/app/answers/detail/a_id/269
However, I just want to be sure:
1. That each speaker can be 8 Ohms
2. That the actual wiring can be AMP==> ZONE1: Speaker 1 parallel to ==> Speaker 2. and AMP ==> ZONE2:Speaker 3 parallel to ==> Speaker 4.
3. I have keypad locations with cat6 wiring. Any recommendations? I was thinking a cheap tablet wall mounted with POE.
Thank you for your help.
Best answer by jgatie 12 April 2017, 16:48
it doesn't have to come all the way back, it can be spliced in. However, If by " pass though" you mean wiring the negative of one to the positive of another, that is serial, not parallel.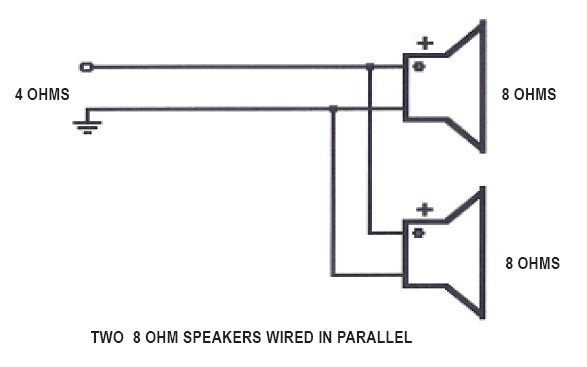 ____________________________________________________________________________________

View original