Hi, This is my first post ....... so, If it's a dumb question.... Please be gentle :$
I have recently purchased a couple of Sonos soundbars and a few Sonos 1's for the house.
I have now subscribed to Apple Music and installed it into Sonos Controller on my iPad.
The problem I'm having is that if I just go to Apple Music directly I can see everything they have to offer.
However, If I access it through my Sonos Controller and then select any of the options for music I just
get the same message "no music". I have made sure that my controller app is at the latest version.
Anyone else had this issue and if so, do you know a solution?
If I'm being a complete idiot, please feel free to say so but, at the same time please provide said idiot with an answer! :$
Much appreciated!:D
Best answer by Ken_Griffiths 12 April 2016, 15:55
Scowie,
I subscribe to Apple Music too... Here is how it looks within the Sonos Controller App (see screenshot). This is the iPad version. Which device are you using as your controller and does the available service look similar to the image below?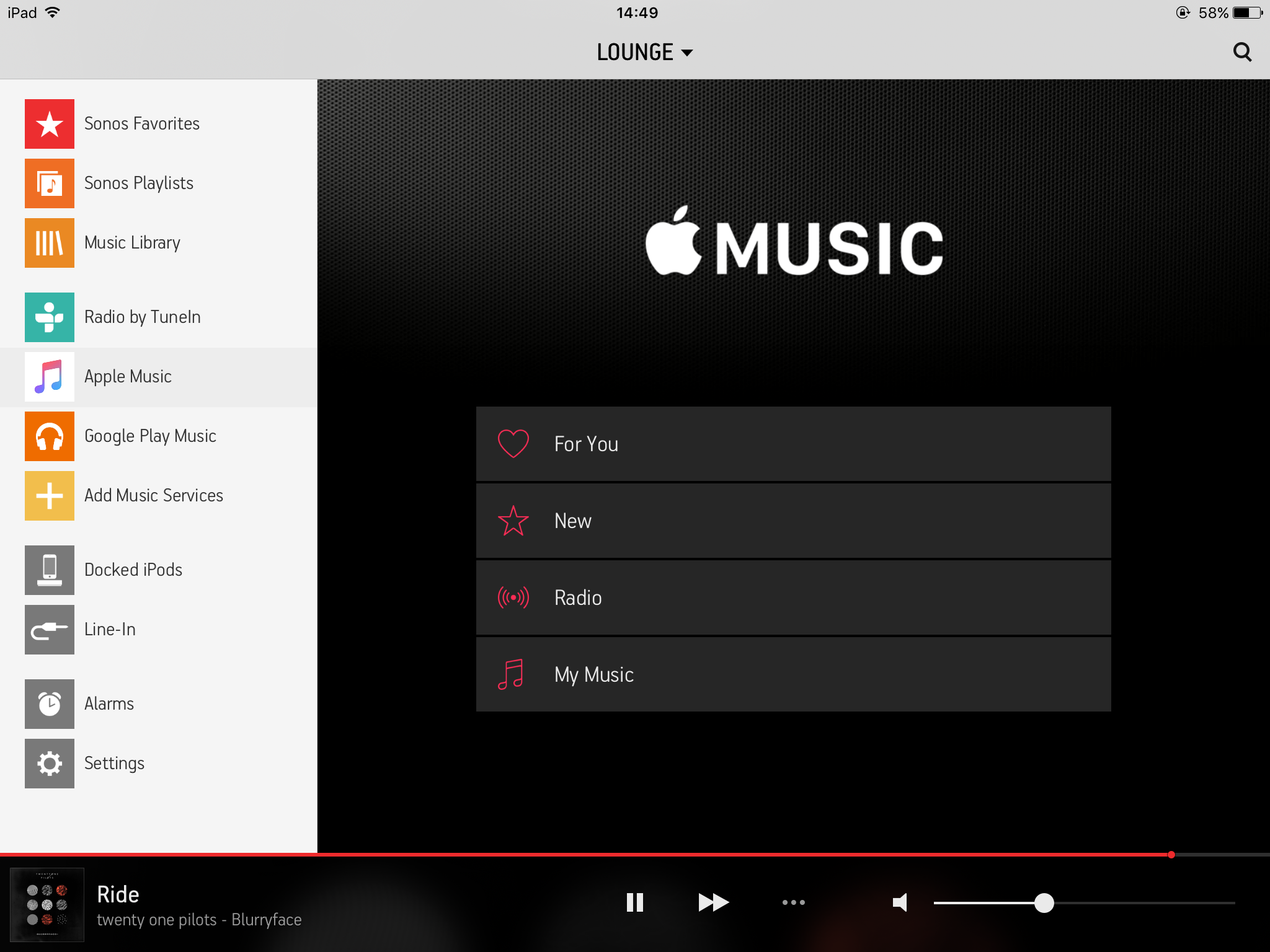 If not, perhaps consider removing the service from the Controller app adding it in again.
Ken Griffiths
View original