Hello. I made a quick search for a place to file a bug issue, couldn't find any link, so I'm posting this here.
I have a Play 5 gen2 stereo pair setup. Nosing around the Mac sound settings, I noticed it is possible to select the speaker pair (the name appears nicely on the menu) as the audio output. As I understand, this is a nice feature recently added through the Airplay 2 update to the speakers.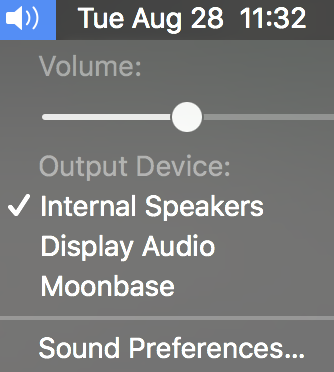 So I tried out this feature and found the following issues:
1) The sound was only reproduced on one speaker
2) After deselecting the stereo pair as the computer's audio output, I had to disconnect the speakers and restart the controller to get the stereo sound back.
Steps to reproduce the issue:
1) select your stereo pair as your computer's audio output from a Mac.
2) Wait for the computer to connect to the speakers (the sound icon will animate and stop when finished)
3) Open Spotify, play something.
You'll get the _mono_ playback (only one speaker)
4) Select your internal speakers as the computer's audio output
5) Use the Sonos controller to play something, one speaker won't reproduce sound
Solution: close the Sonos controller (you might need to force quit), unplug your speakers. Then plug again, open Sonos controller, stereo sound is back.
OS: macOS High Sierra v10.13.6
Sonos controller for mac: v9.0 Build 44255050
Spotify: v1.0.88.353.g15c26ea1