I've just purchased a Sonos 1 I've set up the app excited to start playing my Spotify playlists.
I've clicked on add music services and after loading for a few seconds it says no music services available.
Disappointed as I'm not able to play my music. Can anyone help me with this please? ?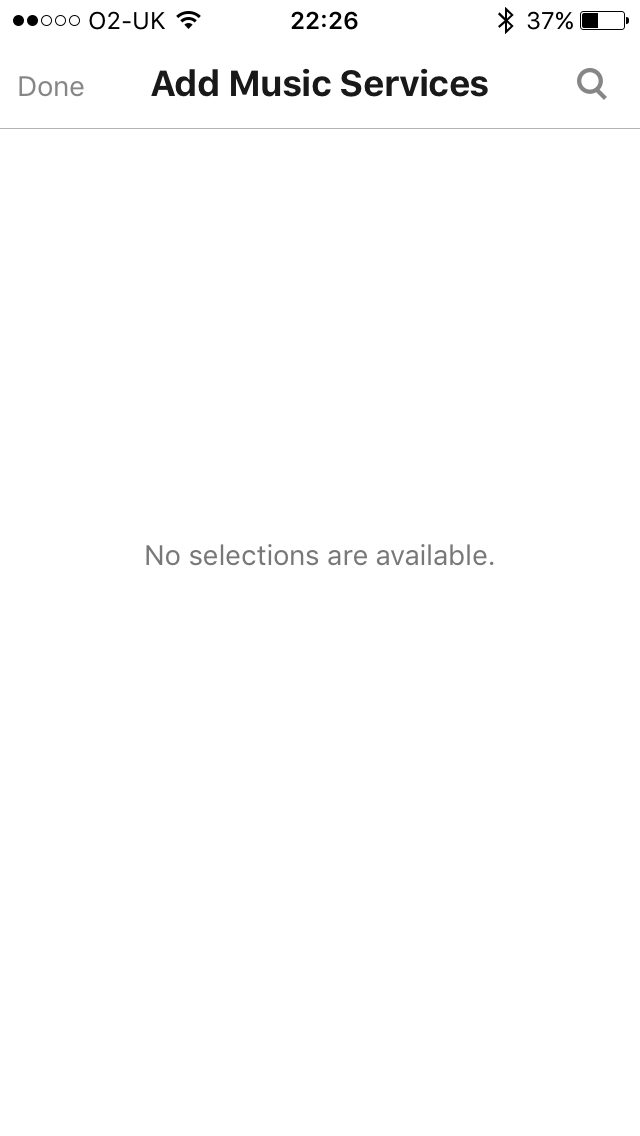 Best answer by LHF 18 October 2017, 14:29
Update: I contacted Sonos through DM on twitter. They asked me what country I lived in and my ISP, after giving them this information it's now working!
View original