I signed up for the public beta so I could try out Spotify Connect. The controller software installed fine (on my mac), and then performed a software update on my Play:1 which eventually prompted me to connect my Sonos account. After recognising that my Play:1 was already registered it asked me to complete my email and password. Once I did that, I received the following error:
Network Problem
There was a problem connecting to Sonos.
Please check your internet connection and try again.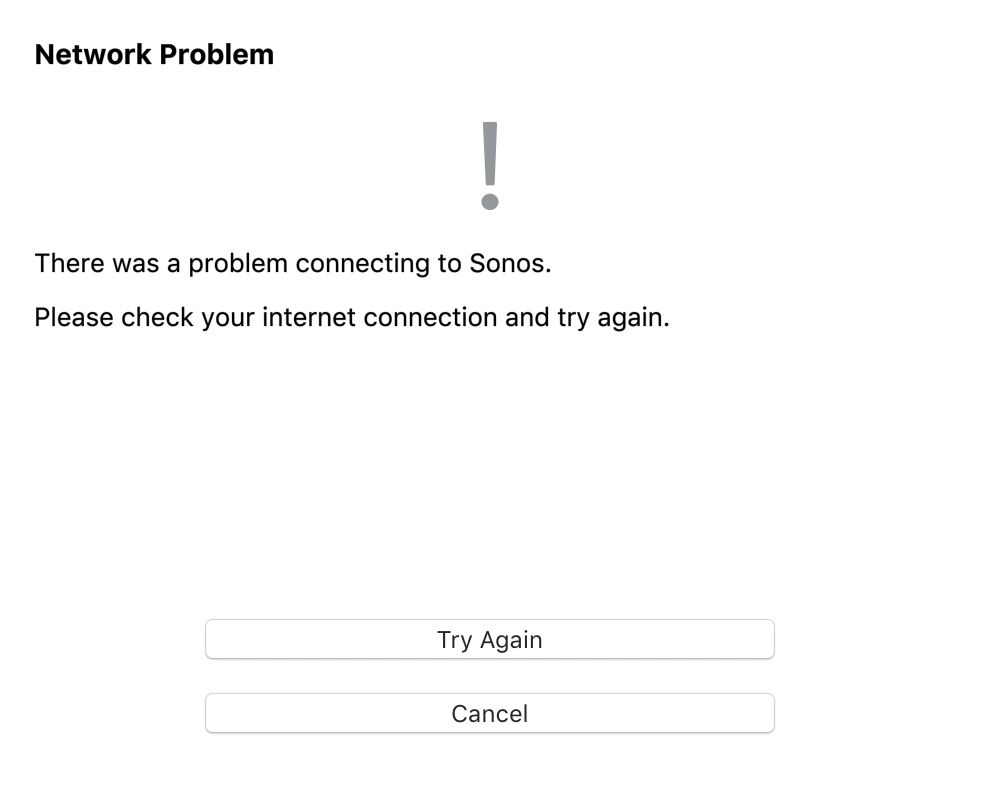 Now, I'm posting this on my internet connection, and I'm currently listening to some music through Spotify premium, so the Play:1 is streaming fine. So what's the problem? Why can't I connect my Sonos account? -- Obviously I understand it's Beta software, but I assume there are people actually using Spotify Connect. Am I doing something wrong? Troubleshooting tips would you clever people recommend?
Thanks very much for your help!
Note: I am happy to (and I will) submit this via the Beta feedback web form -- but I wanted to give you guys a chance to tell me I was the problem first -- if that's the case -- if not, I'll bother the Beta folks. Thanks again