One of the most exciting features of the new Sonos Arc is its ability to play Dolby Atmos sound. As with all relatively new technology, it's understandable that you might feel a little confused when it comes to making sure you have a compatible setup for the feature. 
Head's up—we'll be talking about things like "codecs," and "audio formats" below, but don't panic. We're here to make sure you understand why those things are important in setting up Arc to play Dolby Atmos. Rest assured that no matter what you're listening to with Arc, it's going to sound great. But to get the most out of Arc, it's worth ensuring that your system is set up to deliver Dolby Atmos. And, as always, we're here to help. If you have questions, feel free to ask.
Dolby Atmos (as in "atmosphere") is a format that allows sound to be heard three-dimensionally —including from above! (Arc achieves this by bouncing sound off of the ceiling). To facilitate this experience, Atmos information is contained within an audio wrapper (known as a codec), which has metadata instructing the audio drivers how to direct the sound within your space. 
Arc-compatible codecs that contain Dolby Atmos include Dolby Digital Plus, Dolby TrueHD, and Dolby MAT. Most streaming services that have Atmos content use Dolby Digital Plus, while Blu-rays usually use Dolby TrueHD or Dolby MAT. 
To get Dolby Atmos sound from Sonos Arc, you need to address the following:
Connections. Sonos Arc needs to be connected to your TV with an HDMI cord (one is provided with Arc) via an ARC or eARC port (eARC is required for Dolby TrueHD and Dolby MAT).

Compatibility. Every device that 'touches' the audio (e.g. Blu-ray player, Apple TV, Fire TV) needs to be able to pass Atmos on to the next in line—from the source of the content to Sonos Arc. For Blu-ray, the individual discs need to have Atmos content and the player needs to be capable of sending Atmos as well.

Apps. Your app (e.g. Netflix, Disney+) needs to be capable of playing Atmos content via your particular TV. 

Content. Your content needs to have Atmos audio in an Arc-supported codec: Dolby Digital Plus, Dolby TrueHD, or Dolby MAT. 
Some things to note:
Not every episode of every show may have Atmos, even if the streaming service supports Atmos.

A device (such as your TV or a streaming box like the Apple TV) may support Atmos, but not for all apps running on it. 

Some devices may not pass Dolby Atmos by default without making some adjustments to audio settings.
We're happy to help answer questions, but in some cases you may need to contact the manufacturer of certain devices to check compatibility.
When set up properly, your Now Playing screen in the Sonos app will display the Dolby Atmos logo.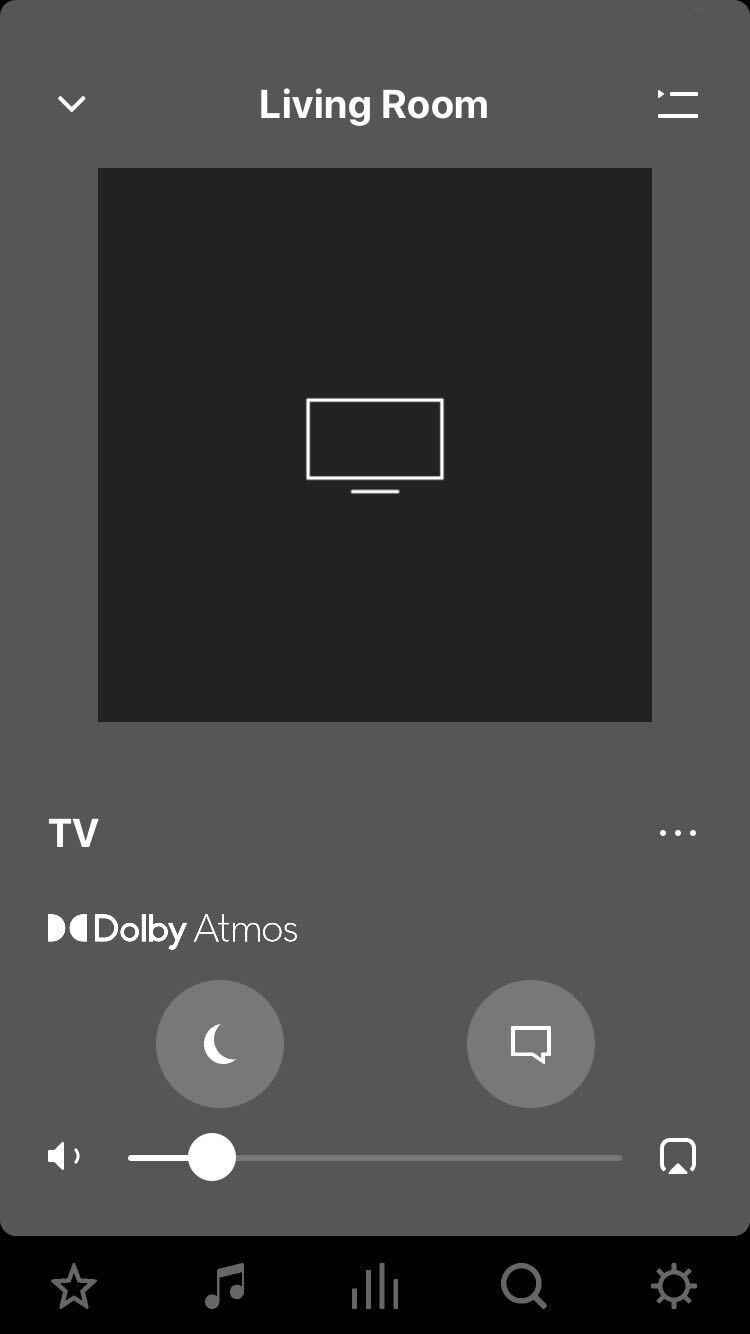 If you have all of the above set up, but are still not getting Dolby Atmos sound, let us know what you're experiencing in a new thread or join an existing one and we'll try to help you address the problem.