I have an older TV (about 10 years), it's a Panasonic TH-50PZ800U... just purchased a playbase and realized the optical audio cable to connect sonos to my TV is not compatible. Is there a simple fix for this?
Best answer by jgatie 29 July 2019, 19:58
I looked this TV up in numerous places and all state it has an optical output. For instance, CNET:
https://www.cnet.com/products/panasonic-th-50pz800u-viera-50-plasma-tv/specs/
CONNECTIONS

Type
HDMI, S-Video input, VGA input, audio line-in, component video input, composite video input, composite video output, digital audio output (optical)
Picture of the back: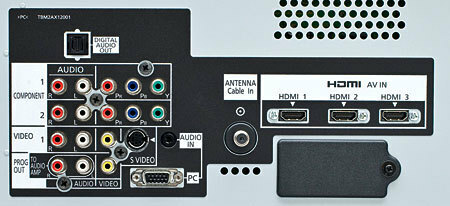 The Digital Audio Out is at the top left and is a standard optical out. Note that the optical cable only goes in one way. Also, some optical cables come with little caps that you have to remove or they won't fit in the connection.
View original