Hi everyone, I'm planning on setting up a sonos-based 5.1 home theater on my new home, but first of all it's like to understand if the projector I want to get does properly support Dolby Atmos, TrueHD, etc.
The projector in question is the LG HU85LS (I think it's an Europe-branded version of the HU85LA).
LG's website seems unclear on whether eARC is supported or not. Could someone help me decipher this table from the manual?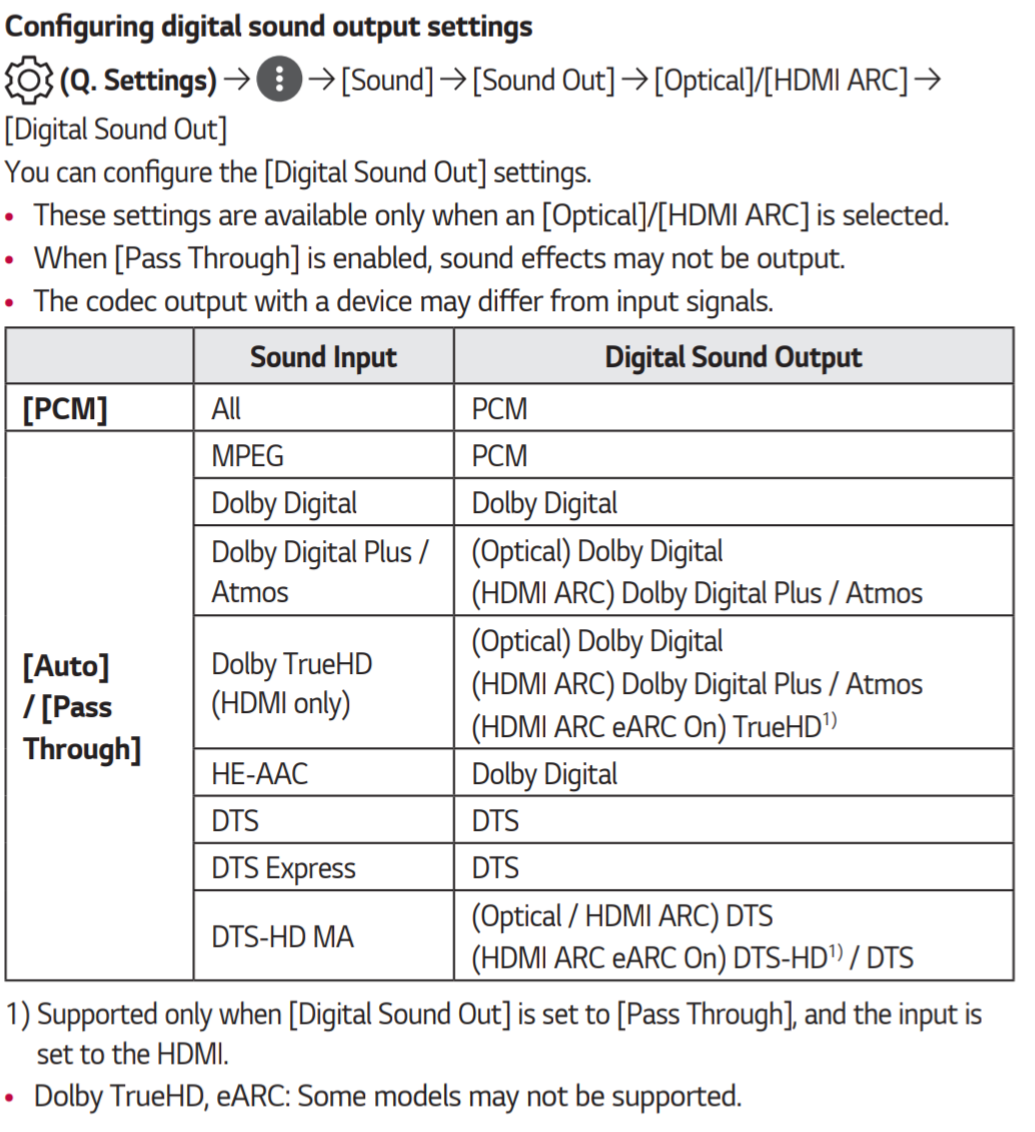 Is eARC supported or not? What are the constraints? All I want to understand is if I can simply connect it to a Sonos Arc and have the best audio from streaming services and such.
Thanks a bunch guys!