Hello,
I'm looking to purchase the Sonos Arc & use the Amp with the in-ceiling speakers in conjunction for 5.1 surround sound.  I would also like to switch between my TV and projector for video display.  And then use this Sonos setup for sound regardless of the display.  I am looking to use an HDMI 4x2 matrix to achieve this.  See my diagram below.  Do you think this set up is viable?  Thanks in advance!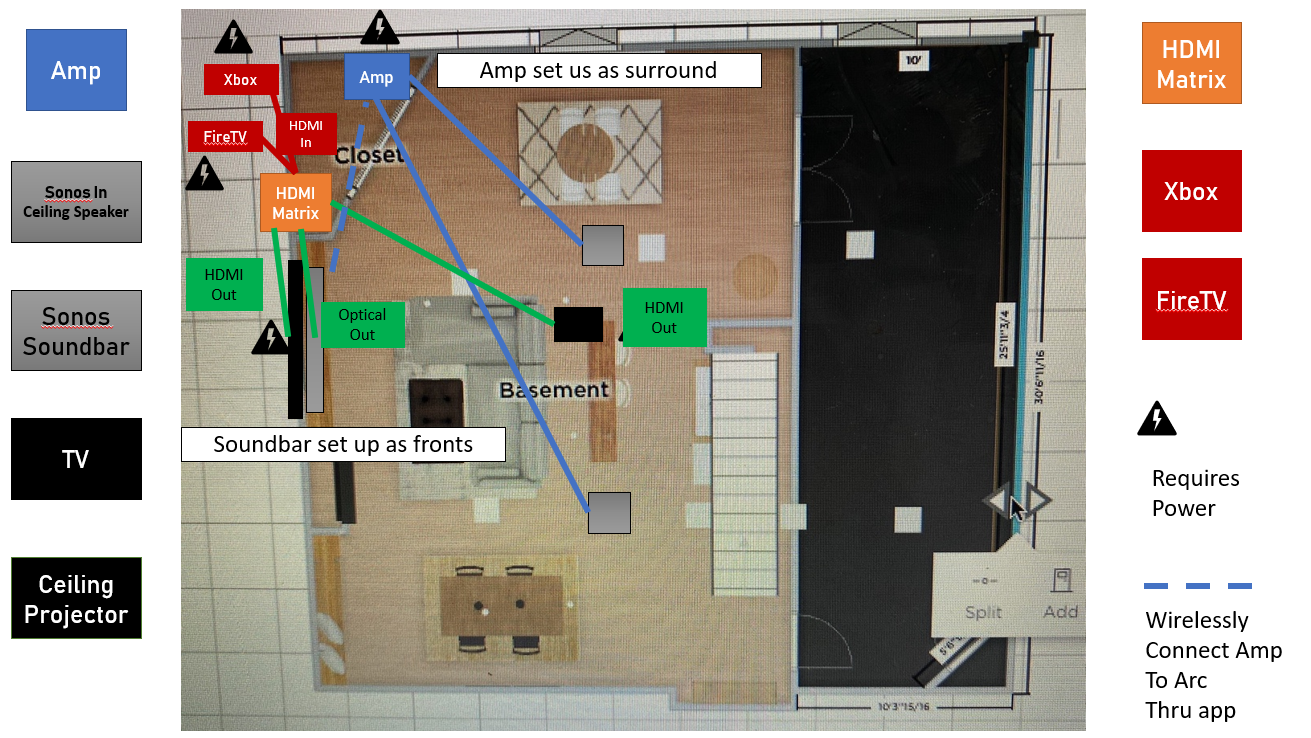 Best answer by melvimbe 14 July 2020, 17:28
Yes, that works, but without knowing your TV capabilities or what sort of sound quality you're hoping to achieve, can't really say for sure whether it meets your goals.   If you are looking to get atmos audio from the Arc, then your TV needs to be ARC capable.  That likely will get you atmos from internal apps and the firetv, but not xbox.  For that you would need eARC.
There is a device created now that can take any HDMI signal and convert it to eARC for the Sonos Arc to use.  If your TV doesn't have the capability, this might be the way to go.
https://www.hdfury.com/product/4k-arcana-18gbps/
View original