The google assistent makes no websearch on the Sonos Beam/One. If i ask the same thing on a google home mini, there is the correct result.
The screenshot from google activity.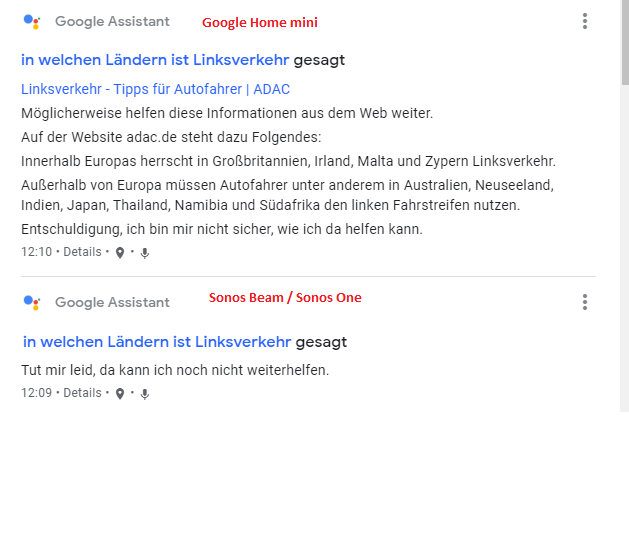 How can i get this function to the Sonos Beam again? In the past this worked well
Best answer by Anonymous 30 May 2020, 17:21
@InT-2k Thank you for the follow up information and diagnostic report number. I am assuming what you may get back on Sonos is something like, here is what I found for you. I am not aware of any Sonos voice feature that does what your Google Home does with announcing Google web search results. If it had worked before it may have been some unique glitch in how Google Home passed that information to Sonos for it to work. I can add this as a feature request to our Sonos engineers. You would also want to make this type of feature request to Google as well.
View original