Hi,
As a NUB SONOS (SYMFONISK by IKEA) owner i was wondering why we don't have Google Assistant support in Denmark yet.
In the SONOS APP you advertise, how to setup Google Assistant and Alexa (Danish Language) but when I enter it says the Country is not yet supported. Stange to advertise in a local language for a service that is not supported.
Simple question what is ETA for Google Assistant in Denmark?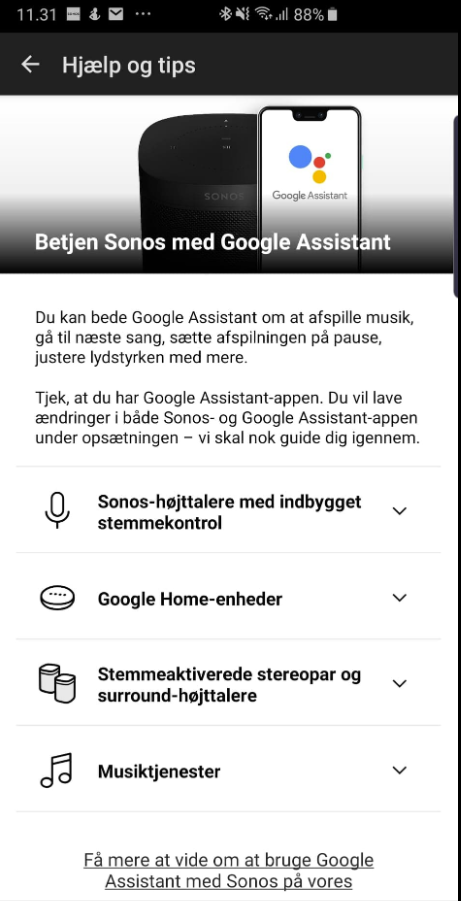 Best answer by Semperarden 18 September 2019, 22:00
View original