I have a Sonos Amp and a Pro-Ject CD Box connected to line in. Is it possible to pair the Pro-Ject remote control (pictured below) with the Sonos Amp to control volume? If yes, how?
I also have a TV connected via HDMI ARC, and the only thing I manage to do is to pair the TV remote (Samsung) to control the Sonos Amp via IR, in addition to ARC, which is an almost decent workaround to control volume when listening to line in, without having to turn the TV on, but it would be really smooth to be able to do that with the Pro-Ject remote instead.
When I try to pair it now, the Sonos app just says it does not detect any IR signal. (And yes, the battery is OK, and the remote is fully functional).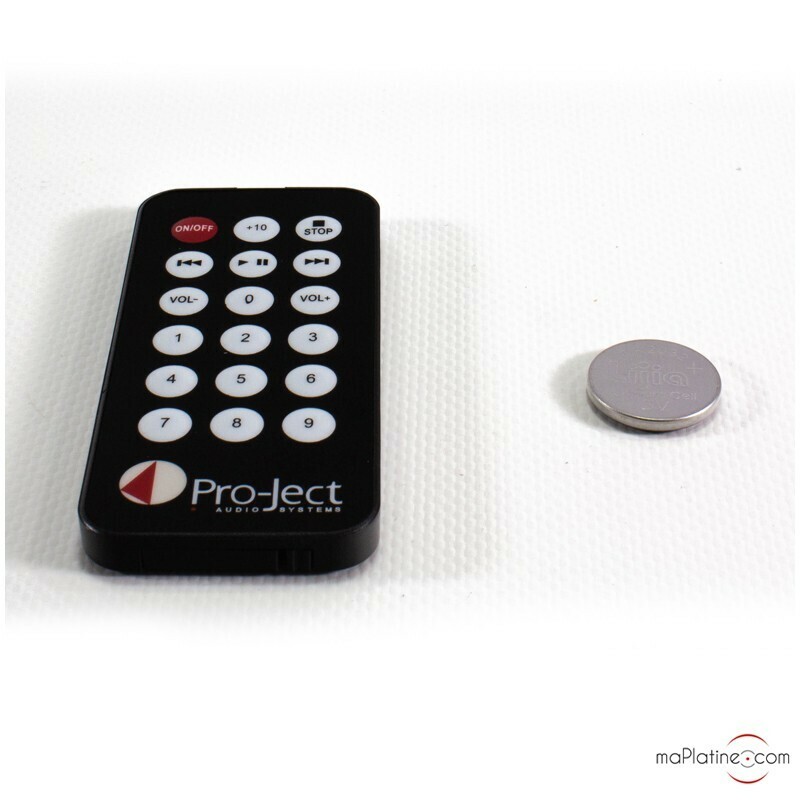 Best answer by buzz 15 February 2021, 20:51
I'm not familiar with the Pro-Ject IR format. Typically, formats are similar enough that a broad range of equipment can interchangeably deal with codes, but there are some outliers. Note that AMP can only deal with one set of IR codes. One thing to try would be to set the TV remote to issue Pro-Ject Volume control codes, if this is possible, then train AMP to use Pro-Ject IR. As a generality, Asian built units usually use similar NEC formats. Euro manufacturers might use RC5 formats. Some controllers can use both, some not. However, NEC and RC5 are not the entire universe of possible formats.
View original