I download the S2 app, I did he installation and the I execute the app.
I enter in the app, but I can not to do anything.
The next picture shows the screen with the "use condition" but I cant to go the next step into the sonos setup.
What is wrong???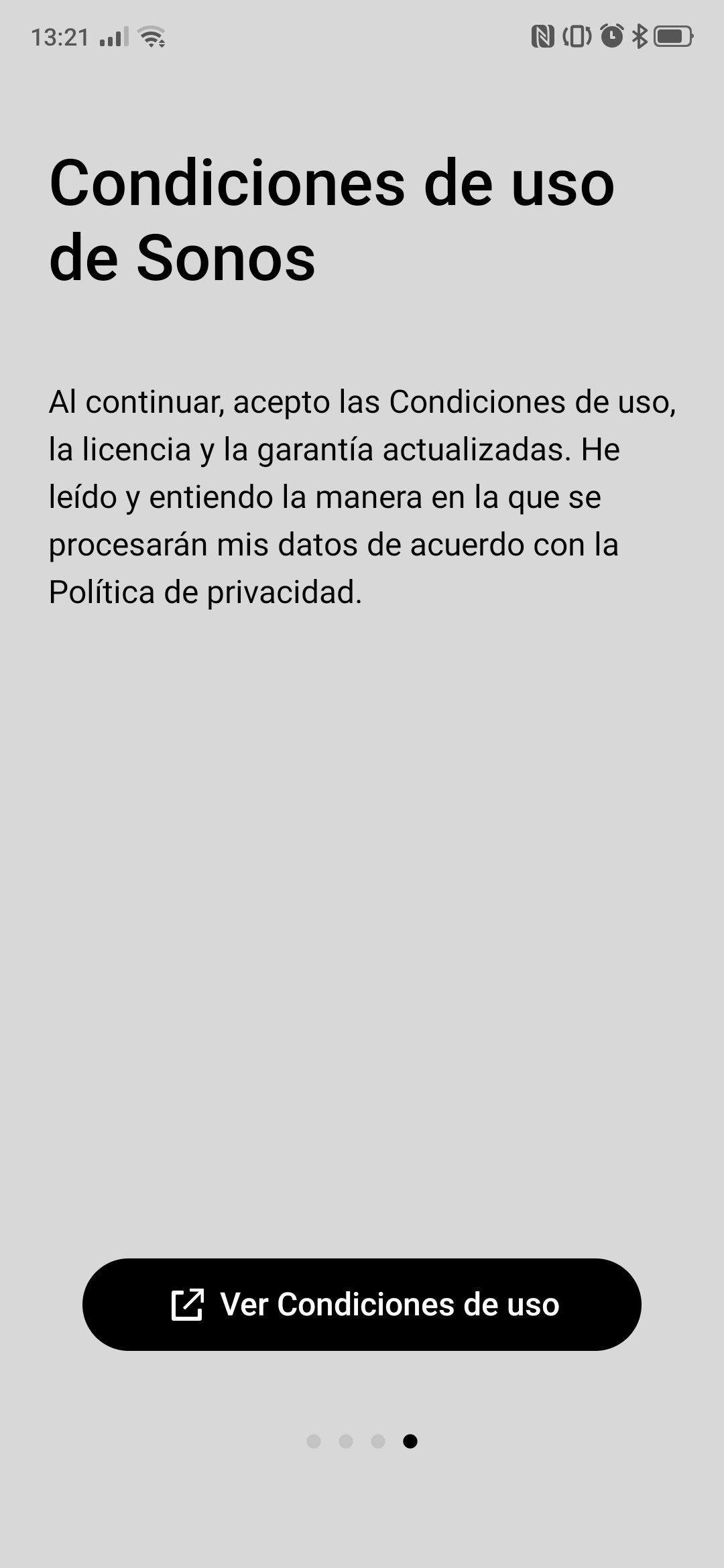 Best answer by Liberator 11 June 2020, 08:40
Press on the "use conditions" that you see, as per your screenshot in your post, above. You will be redirected to an internet page with all the conditions set out. Simply return to the app and you will have now have the option to confirm you accept the conditions and the app will open up.
View original