It would be great to make the sliders so you don't have to aim specifically for the "dot" in the sliderbar but you could just drag anywhere on sliderbar to adjust the dot's position. It would make the "fine" control for volume and playback a lot easier. So, just put your finger anywhere on the sliders and just drag to control them.
This counts for any of the sliders (like volume limit in settings etc.) in the the apps for all platforms and devices. Now only showing the iPad app below: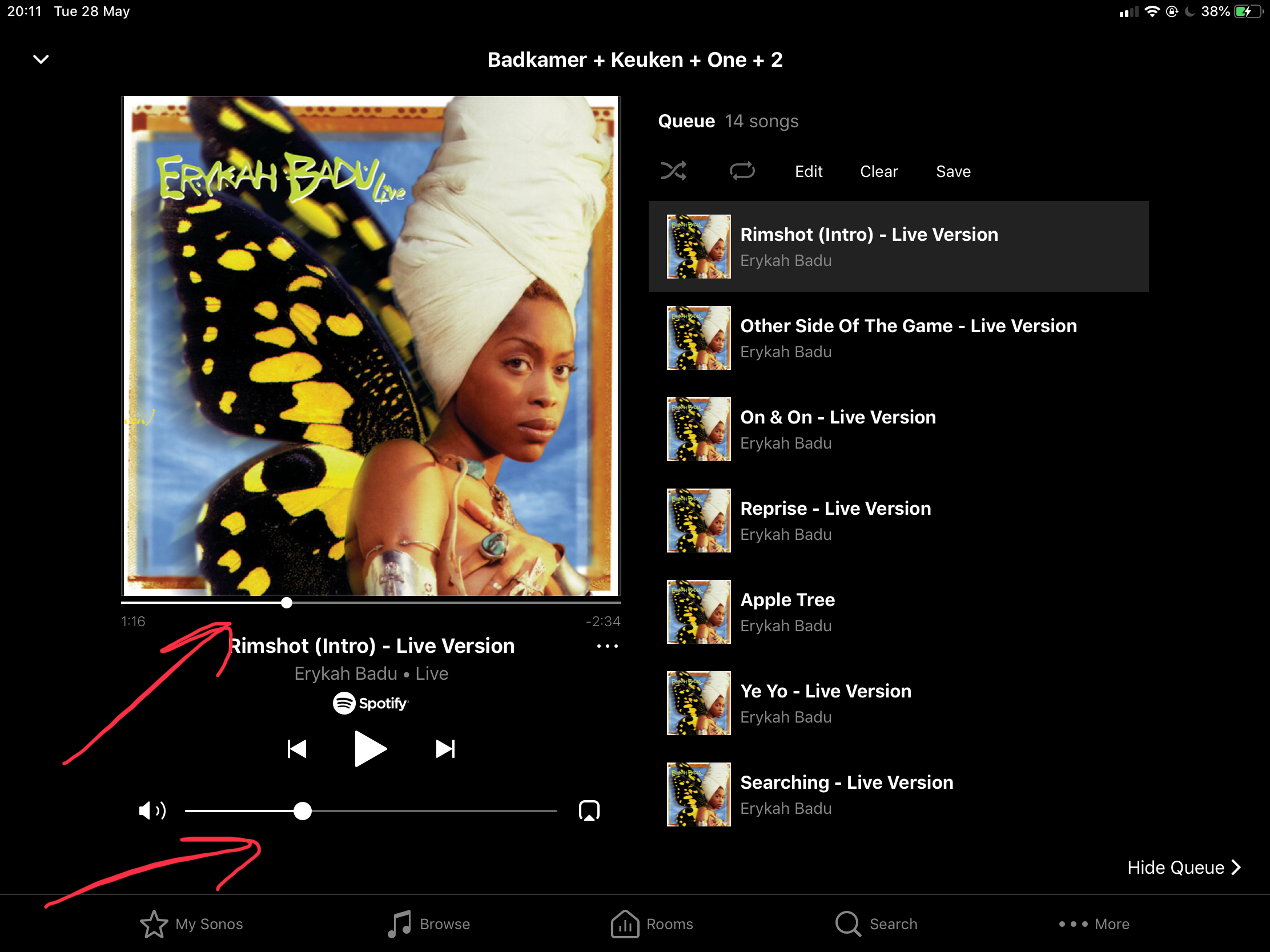 Best answer by Jeff S 28 May 2019, 20:36
Hi ssspennn,

Welcome to the community, and thanks for the suggestion. We're always looking for ways to make the experience better, and many current features come from requests like yours. I'll send in a feature request to make it so you can click and drag the volume sliders from any place on the bar.
View original