Every single time I open the Sonos app to play music, the Playlist section is completely missing from the My Sonos page. All I see is Recently Played and Stations. This has been going on for at least 2 months now. There have been several app updates since this issue started, but none of the updates have fixed this problem. The only way to fix it is to shut down the app and restart it. But that needs to be every single time you want to use the app because the fix is temporary. 
When I go into Edit My Sonos, these are the only options: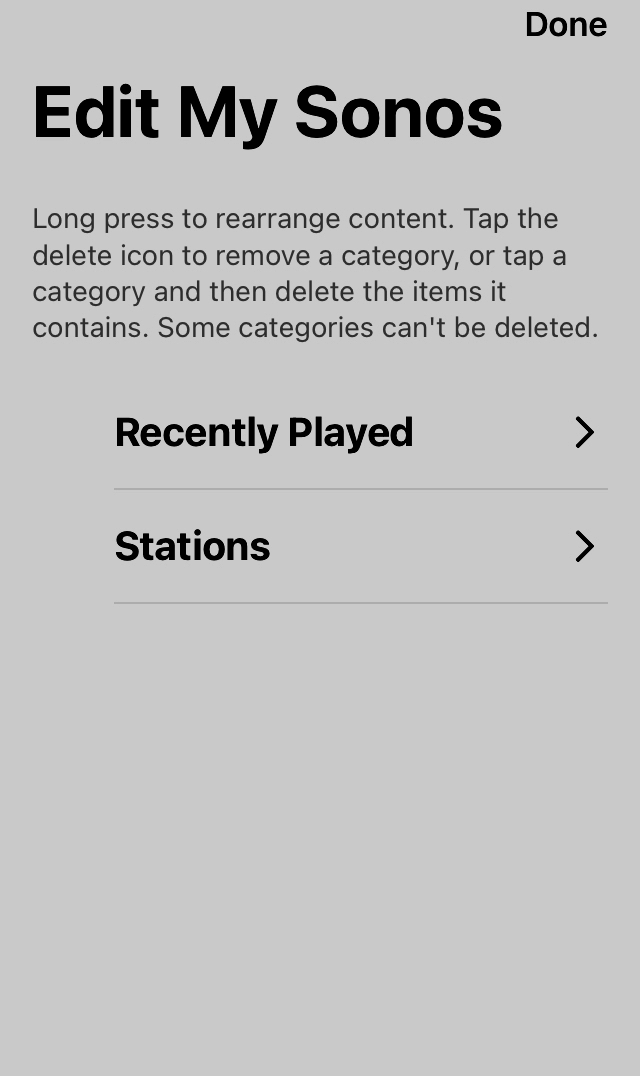 How do I fix this?? I swear, this app gets worse and worse with every update.I have never been able to get lock screen controls back after an app update 2 years ago, and no one has ever been able to tell me why I can't get those controls. 
I'm using app version 12.2.6
Best answer by Xander P 10 February 2021, 10:50
Hi @Tom Who & @mikewashburn, thanks for raising this with the Sonos Community!
Our engineers are aware of this issue and are working on getting it resolved - no timescale for a fix that I can share right now, however for the time being the workarounds are, as you have found, force quitting & re-opening the app, or starting playback from a different container.
View original