I recently installed an iPad wall mount for controlling my Sonos system and smart home devices. In order to easily control both Sonos & Apple Home without switching screens, I've setup the two apps in split screen mode:
This works really nicely, however, every time the Sonos app runs an update, the layout of the now playing view on the Sonos app gets squished to look like this (red border added):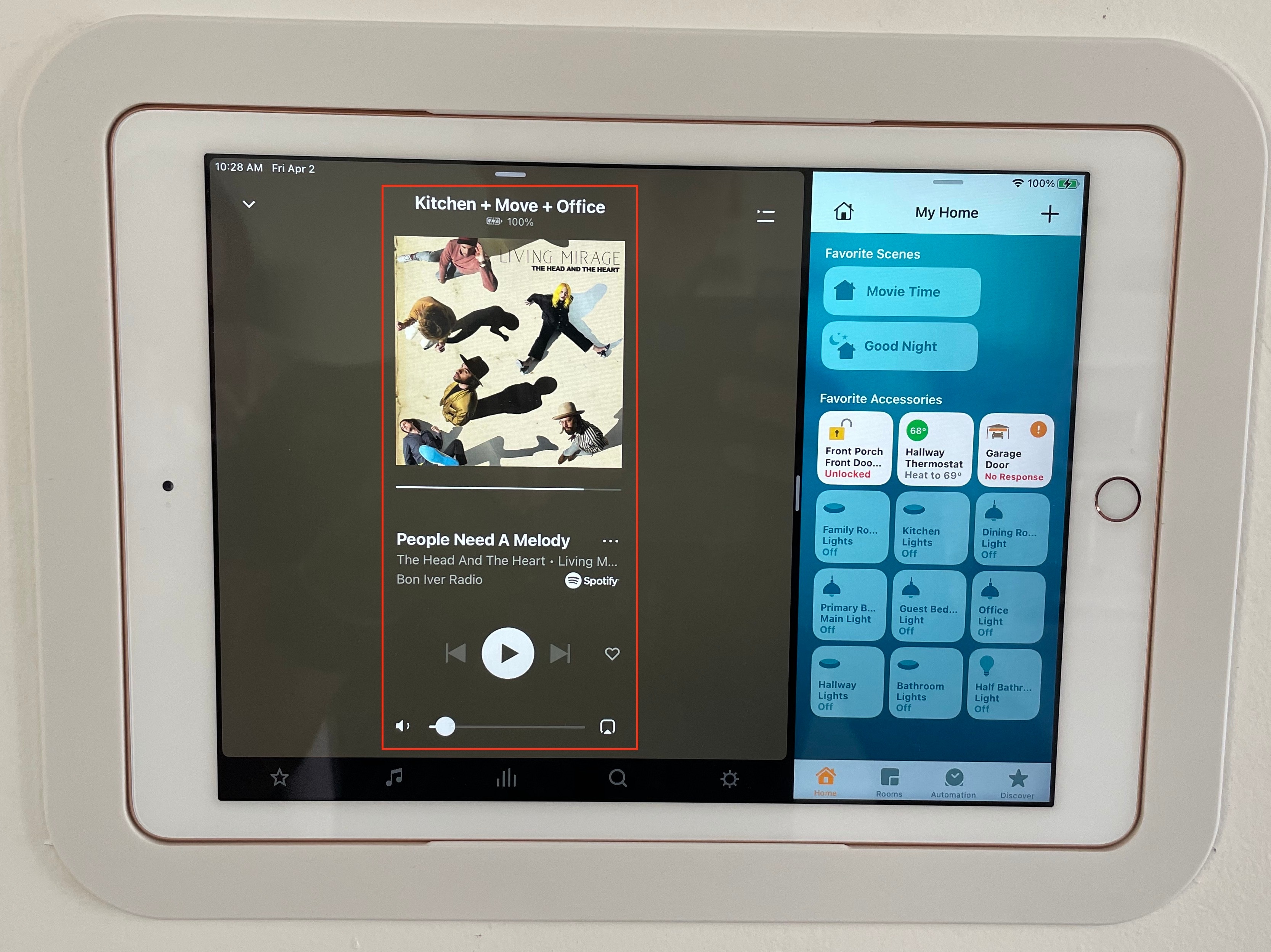 In order to fix it I have to remove the app from split screen mode and then re-add it. A minor annoyance, but I'm finding this is happening about once a week, and the idea with this wall mount is that I don't have to fuss with anything and "it just works".
So I'm posting here hoping that someone @Sonos is listening and can report this bug to their iOS team. I submitted a diagnostic from my iPad controller while it was showing the squished view in the second photo.
Diag #: 478660750